The Home Stretch

After 23 years in California, we're moving back to Canada—crossing the country in a truck camper. This is the 4th post in a series.
Manitoba got shortchanged on this trip. Or I guess Manitobans would say we got shortchanged. We crossed the entire province in a single day. It's not that there's nothing to see there, but most of the highlights seemed to be further north than we had time for. Sigh. The one concession was that we got off the Trans-Canada highway for a few hundred kilometers.
The landscape we saw is a lot like Saskatchewan, but with more variety of colour and texture.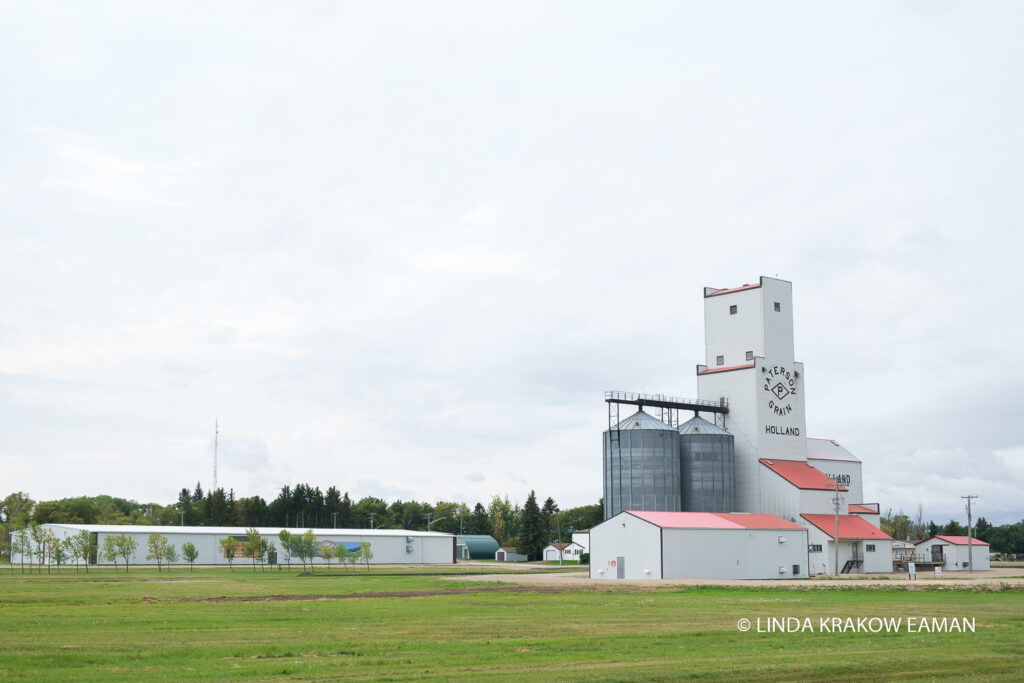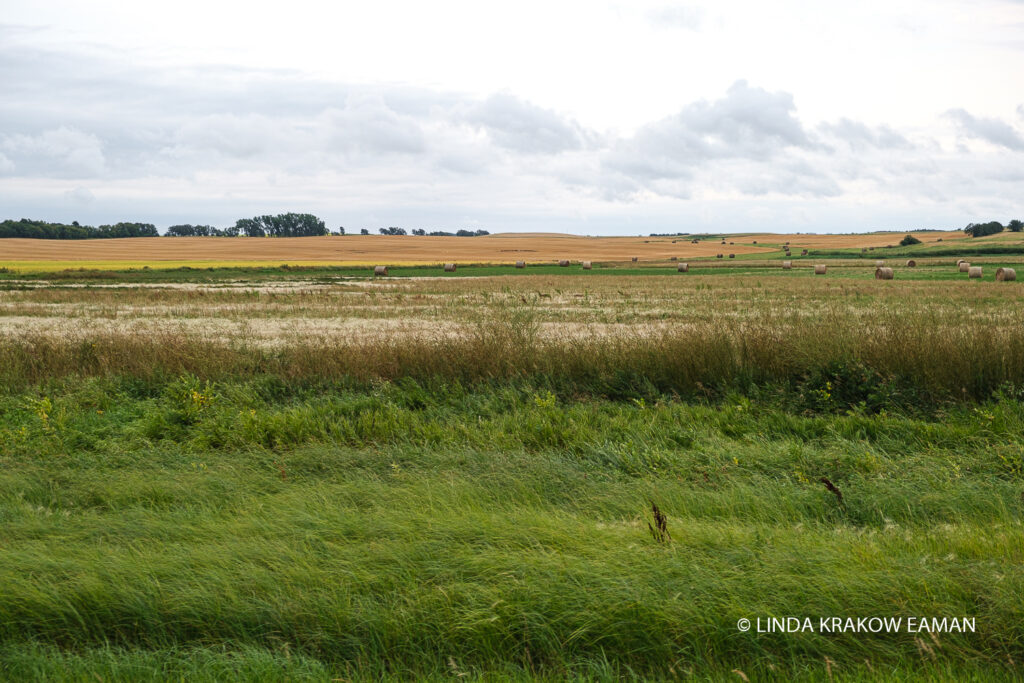 Suddenly, we were in Ontario, in pouring rain.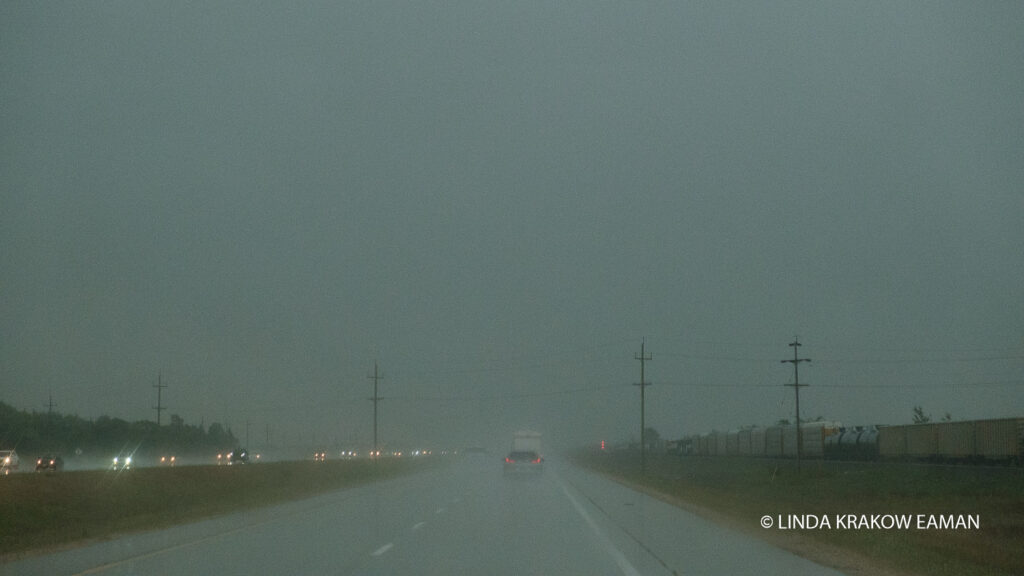 Northern Ontario is part of the Canadian Shield: a huge area, centered around Hudson's Bay, of igneous rock that is exposed or covered with just a thin layer of soil. It's heavily forested, but the rock is always close to the surface, and we often wondered how the trees found enough ground to take root!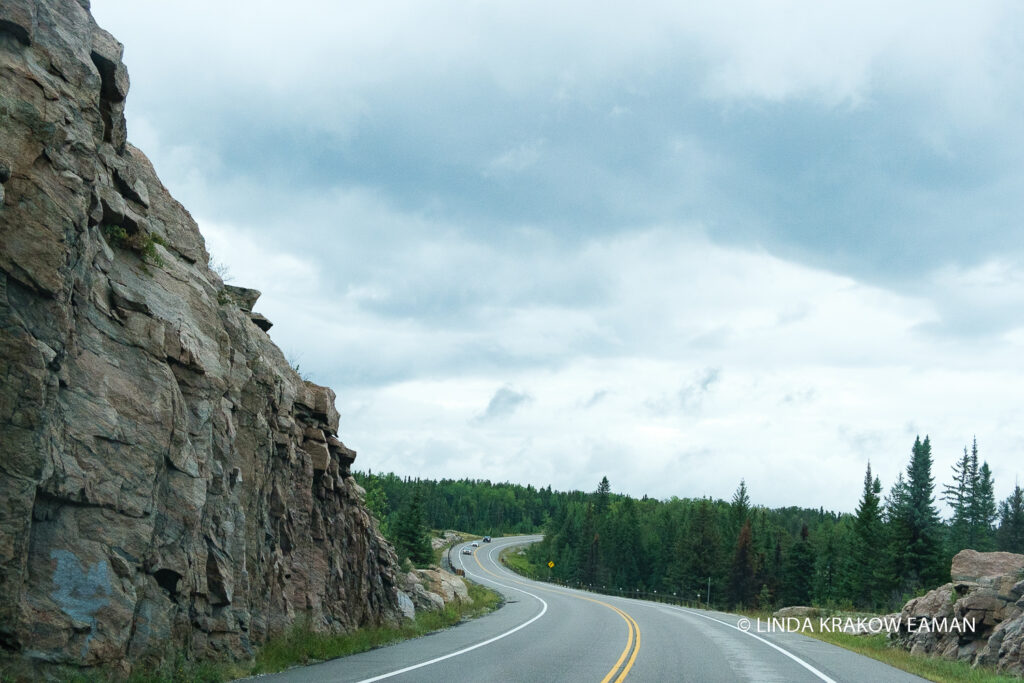 Ontario is bigger than we had realized. Almost half of our total distance in Canada would be through this one province, and we weren't even going all the way across it! It's home to Canada's largest city (Toronto), its capital (Ottawa), and almost 15 million people, yet the northern part is sparsely inhabited and thousands of miles of road wind through nothing but dense forest. Many of the towns were built on the pulp and paper industry, which continues to thrive.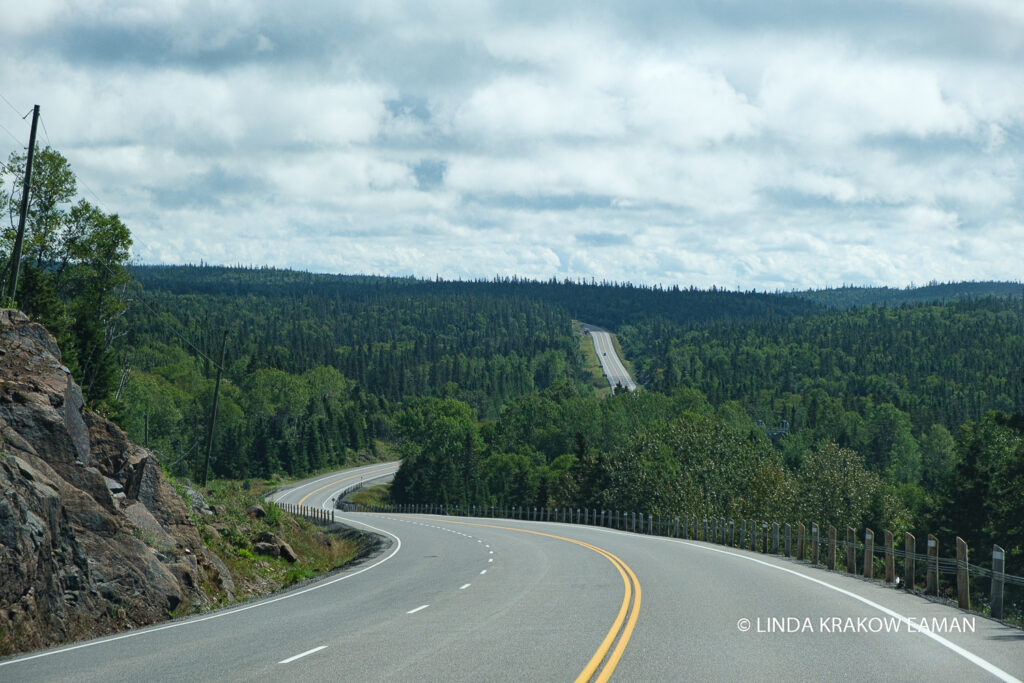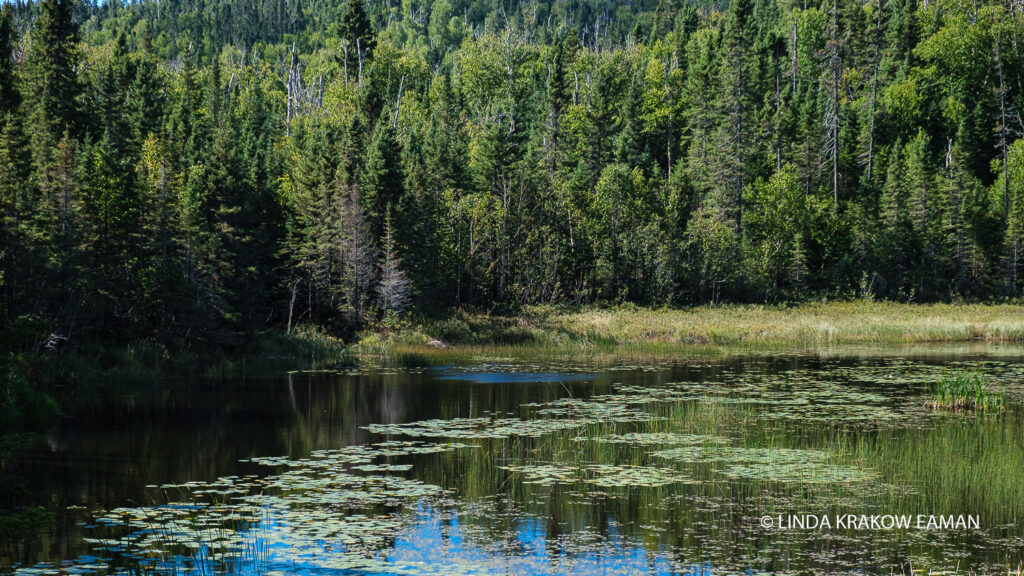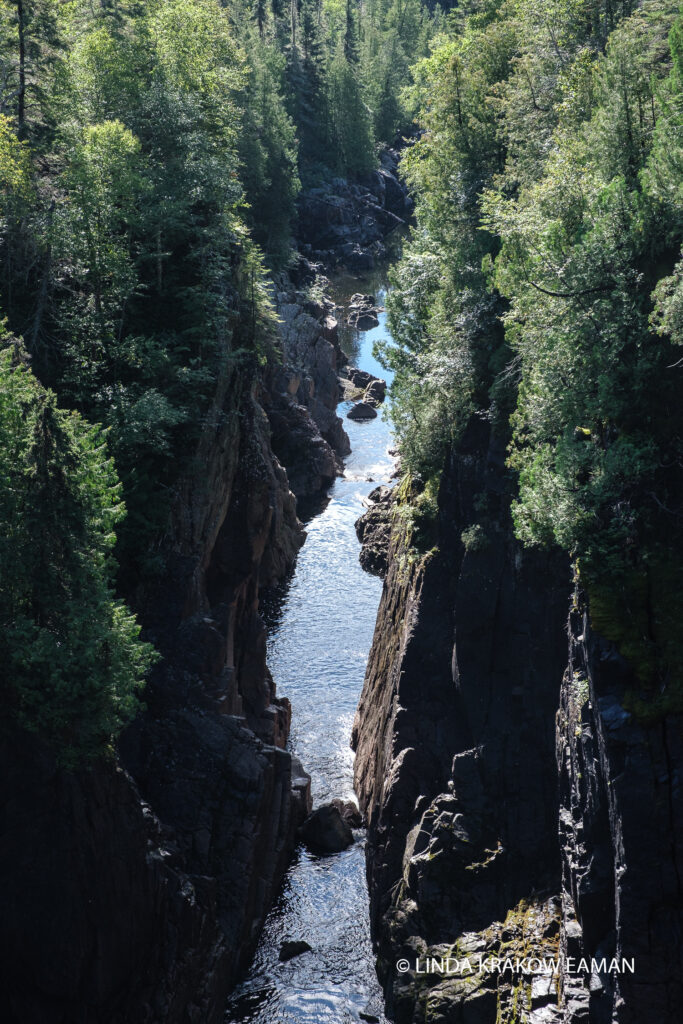 Our route took us around the north shore of Lake Superior. The largest freshwater lake in the world (by surface area), it feels more like an ocean—we drove for 700 km/435 miles with Superior at our right.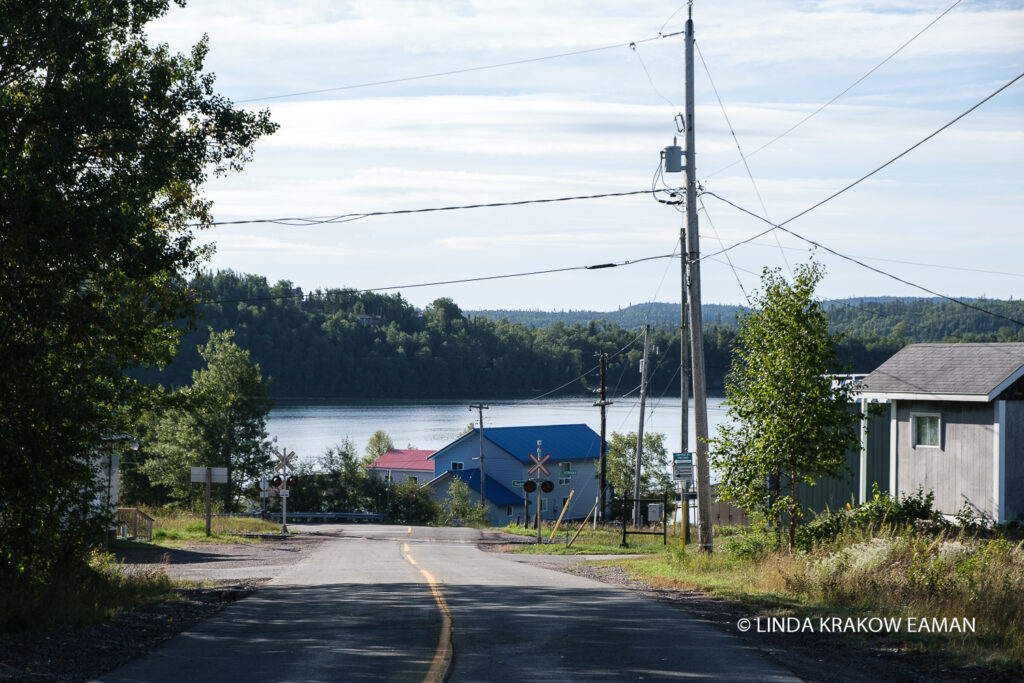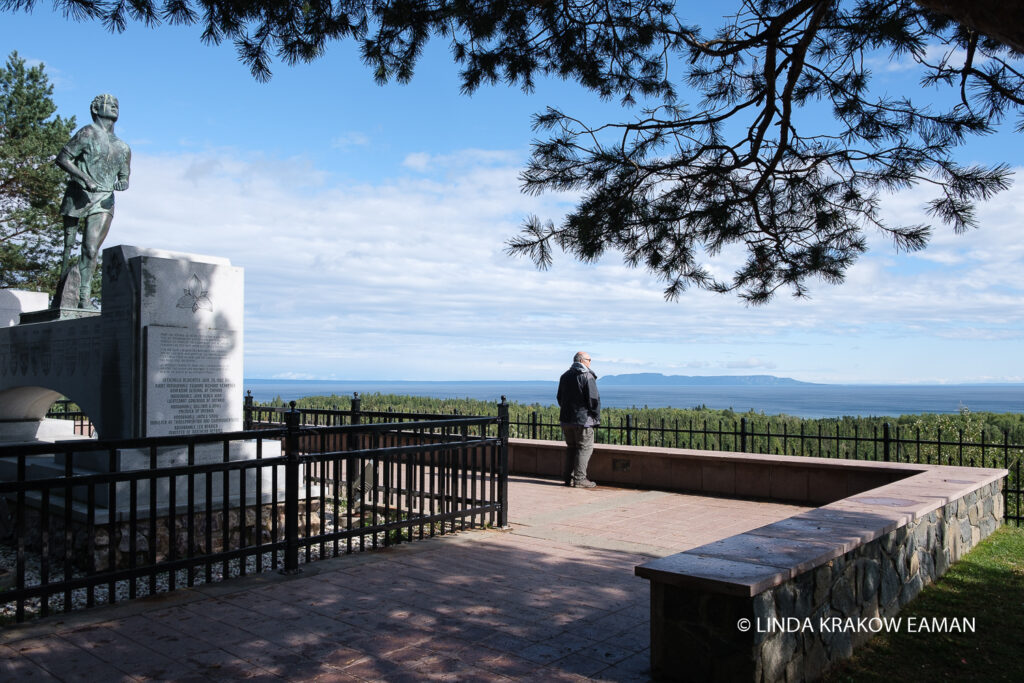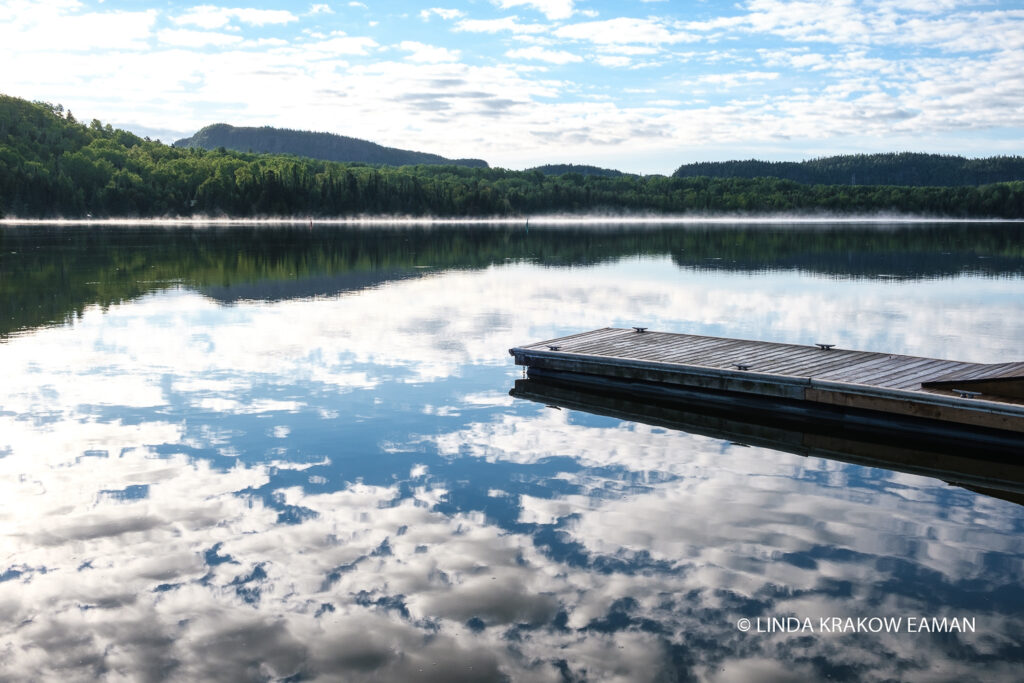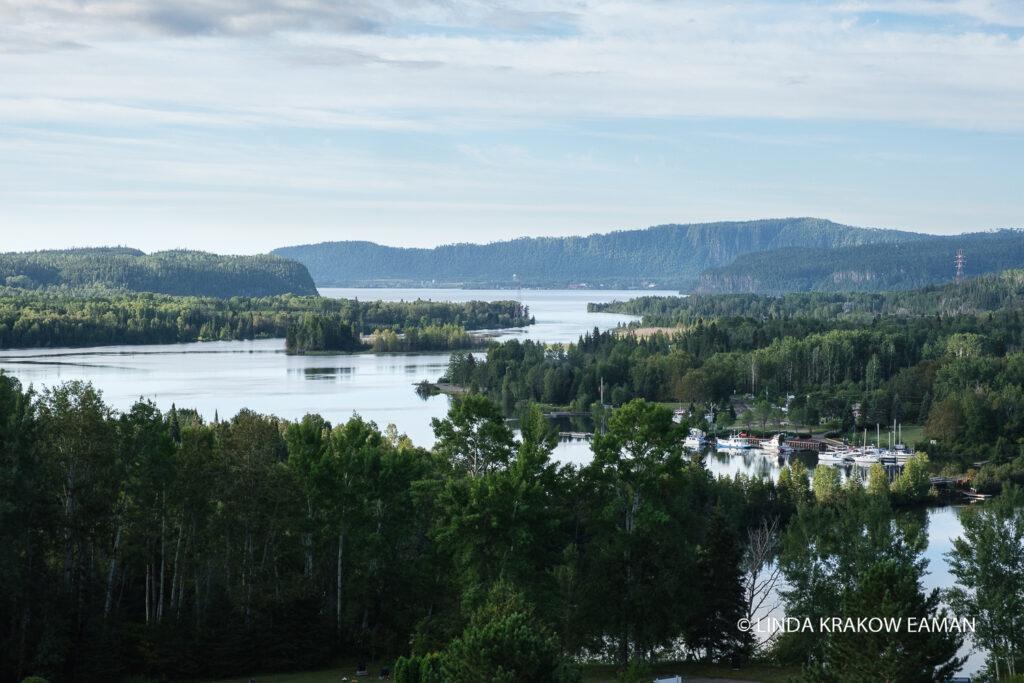 We covered so much ground in so little time that this trip was inevitably a superficial overview, but traveling during a pandemic made it even more so. We had decided that even if museums, visitor centers, and other such venues were open (some were, most weren't), we would avoid them. And staying out of restaurants, stores, and hotels significantly limited our opportunities to chat with locals. So we were grateful for signage along the way, and for the internet (when we could access it, given the limited cell coverage in the remote areas).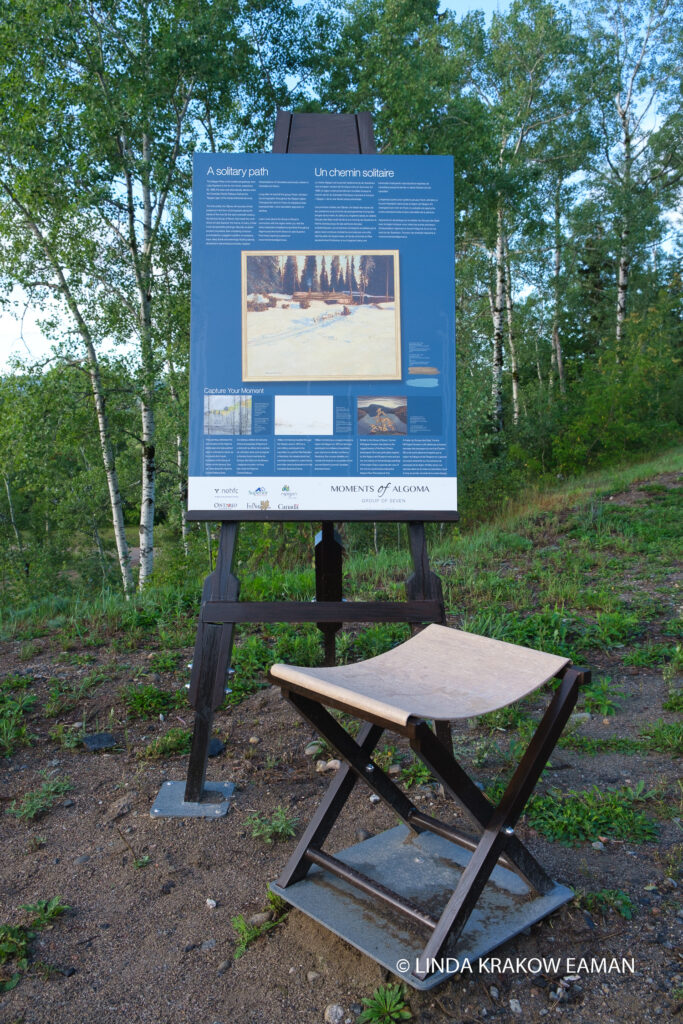 Like many countries, Canada's has a painful history with respect to colonists and indigenous people. If you pay attention, you realize that any drive across the country passes through/by hundreds of First Nations communities, and it's impossible not to think about that history as you do so.
In Lake Superior Provincial Park there is a short but steep hike down to Agawa rock, which rises high over the lake that the Ojibwe call Gi chi Gamiing ("Great Lake"). Along the rock face, high above a narrow ledge that is uneven at best and perilous when wet, are pictographs from the 17th and 18th centuries. The waves were enough to deter us from going closer, but we were able to see a few of the drawings.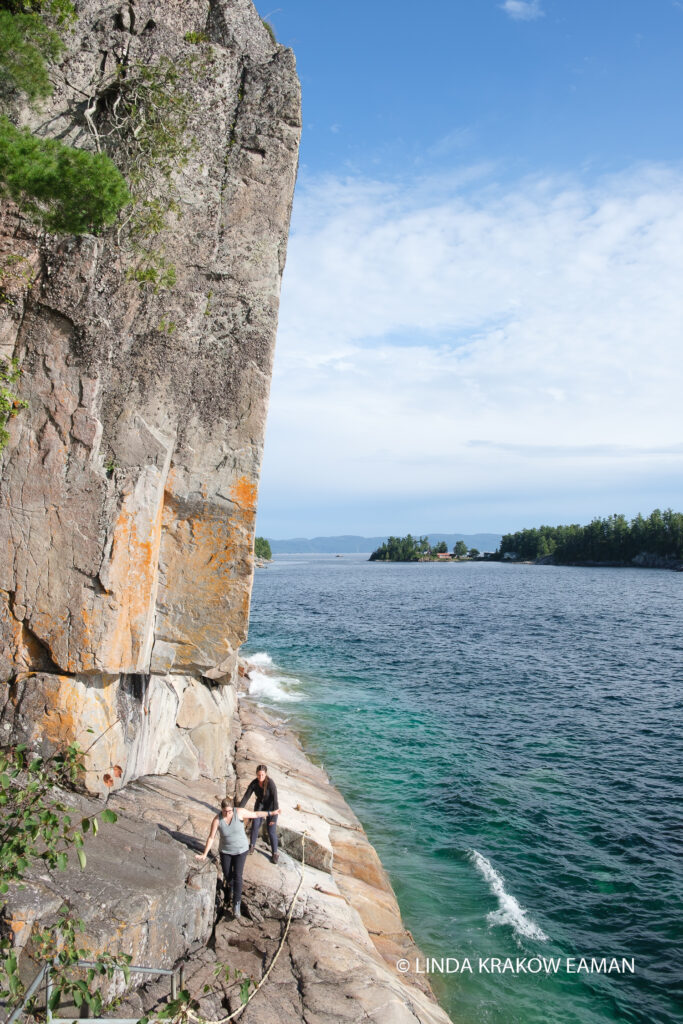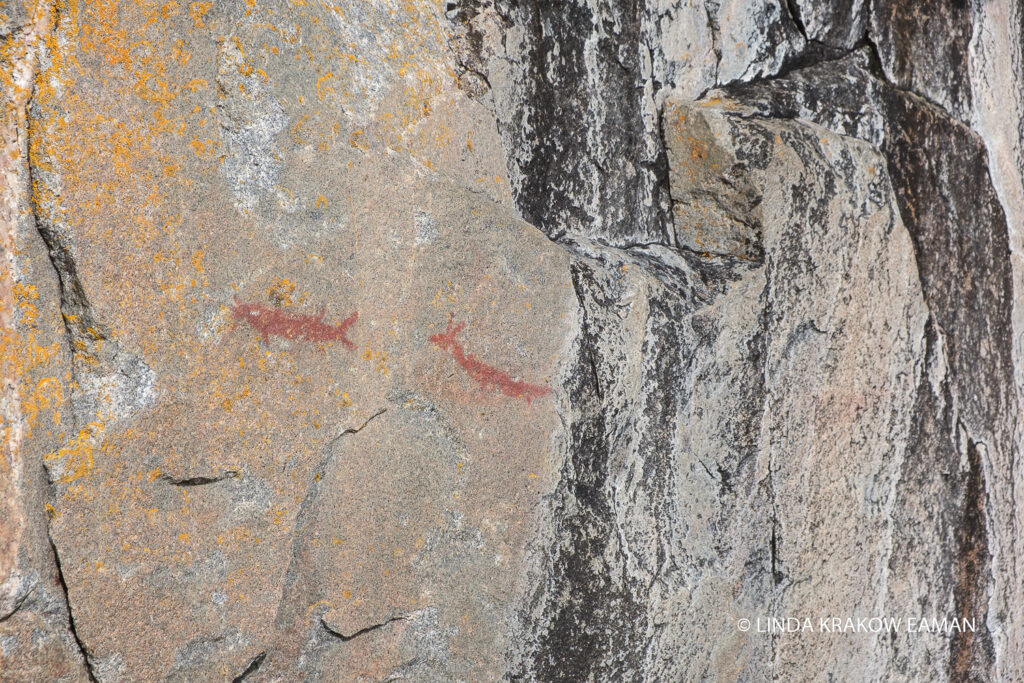 This is the boreal forest, so different from the redwood forests of the west coast. The dominant trees in this coastal region of Lake Superior are white birch, trembling aspen, and balsam fir; the fall colours must be breathtaking.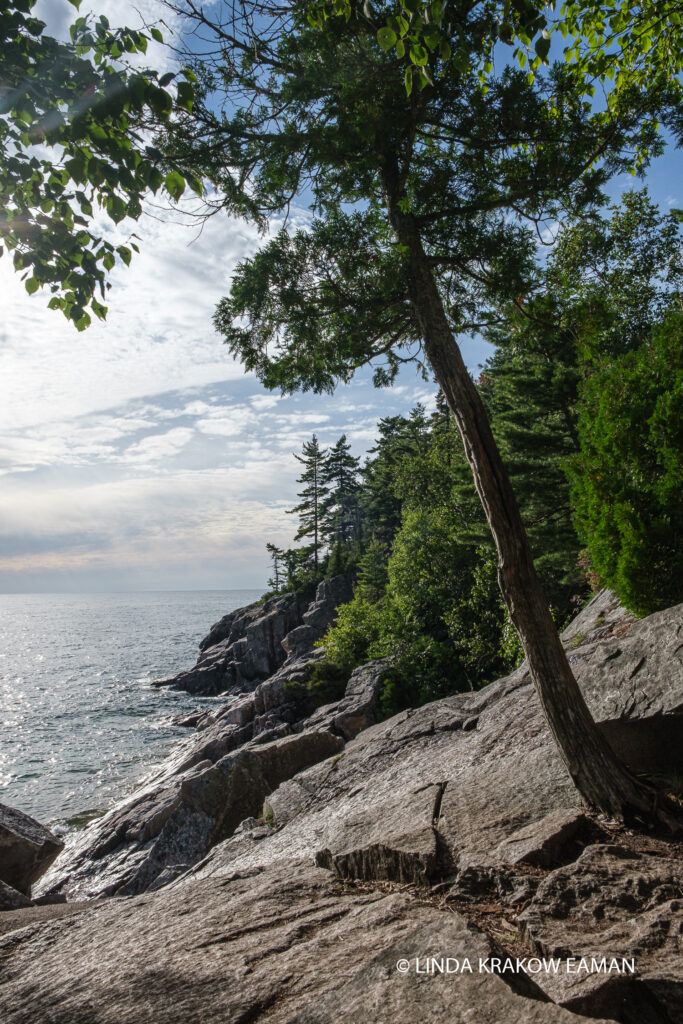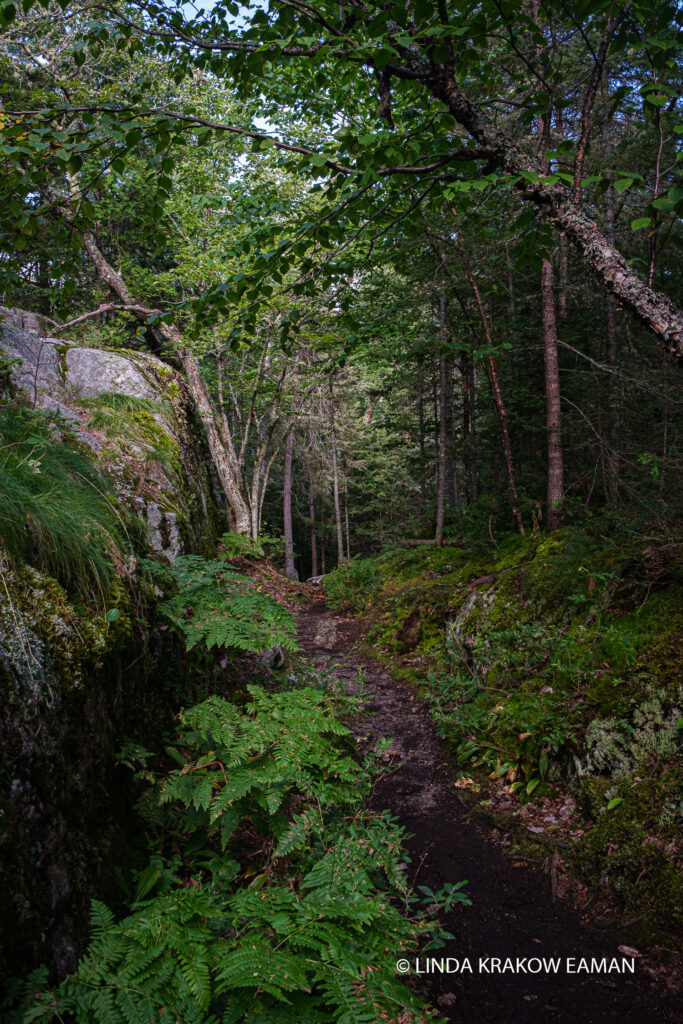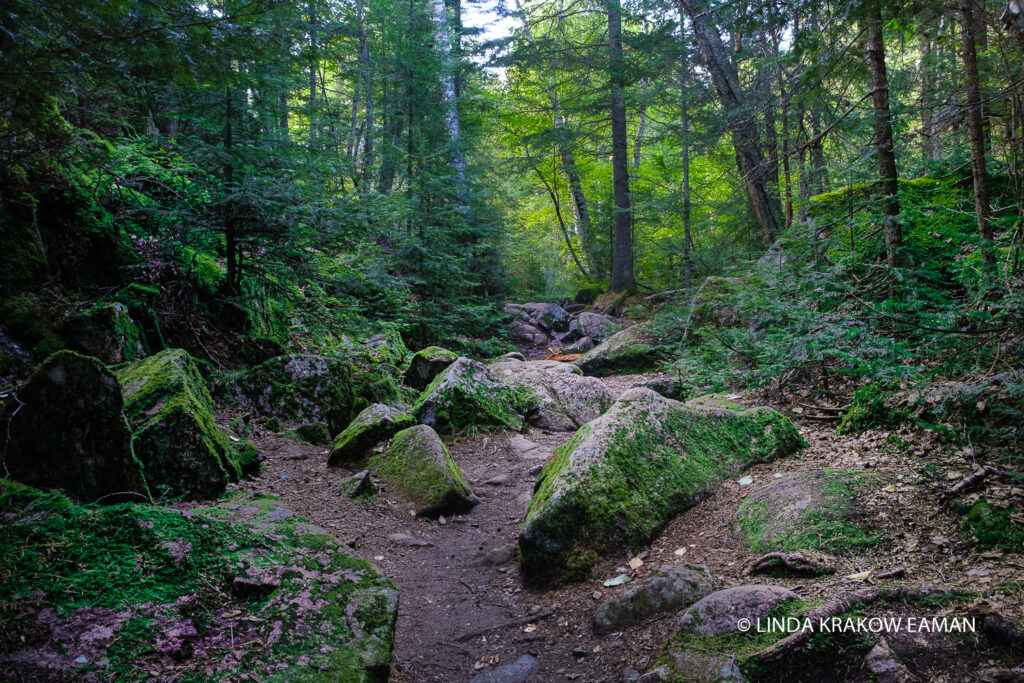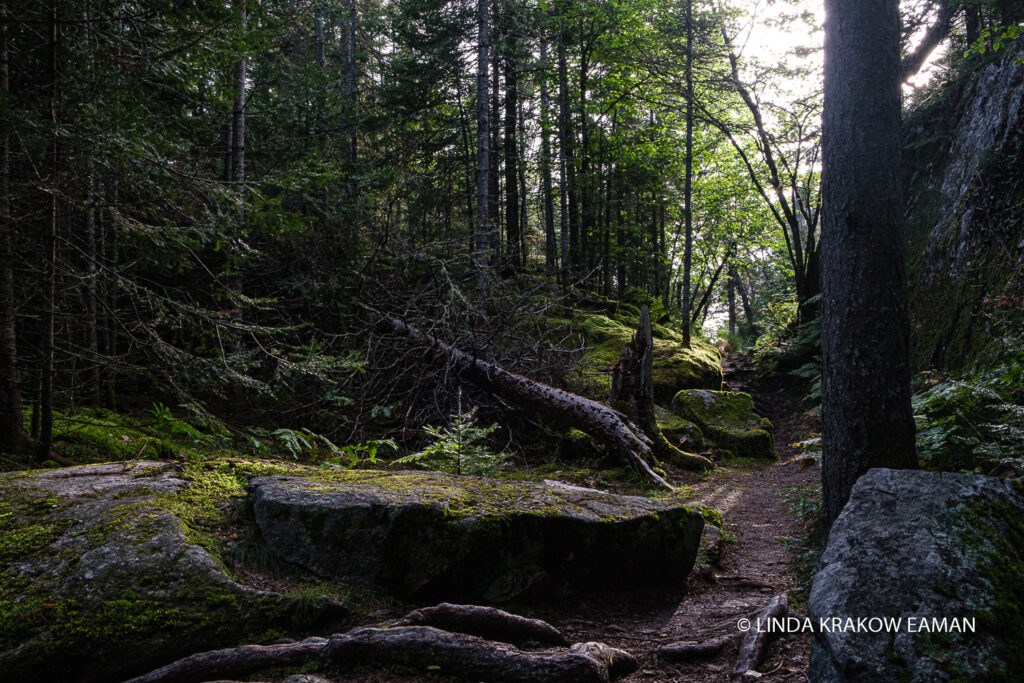 Eventually forests gave way to agriculture, industry, and business, and traffic picked up as we neared Toronto and entered cottage country. The vegetation become more familiar—this is the landscape I grew up with. The roadside flowers made me smile as I recognized them from childhood summers in the country: asters, goldenrod, trefoil, chicory, jewelweed.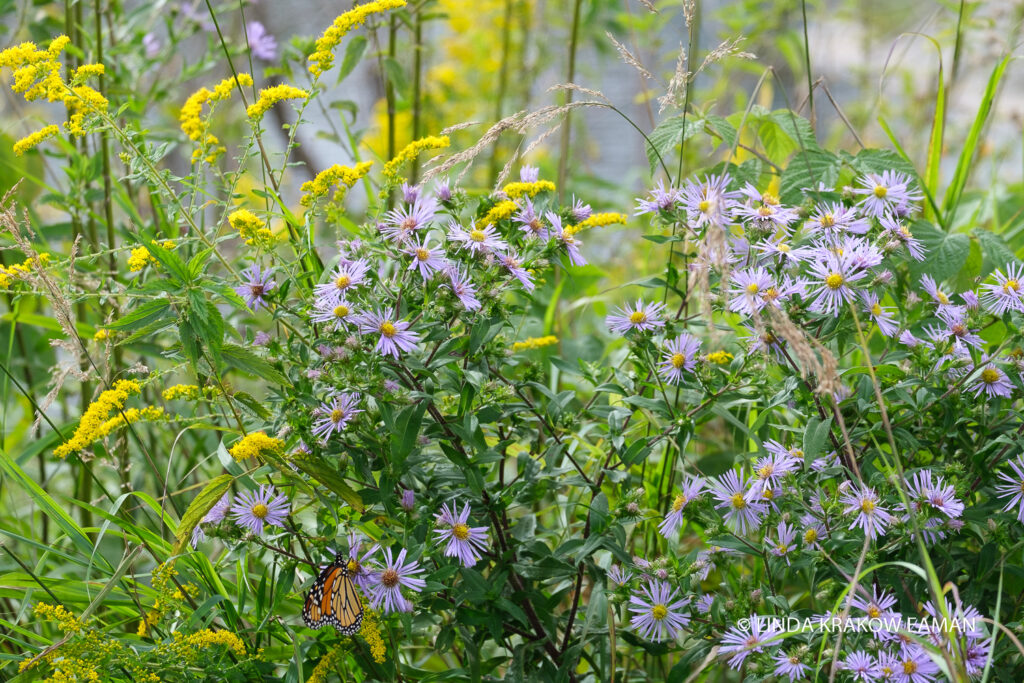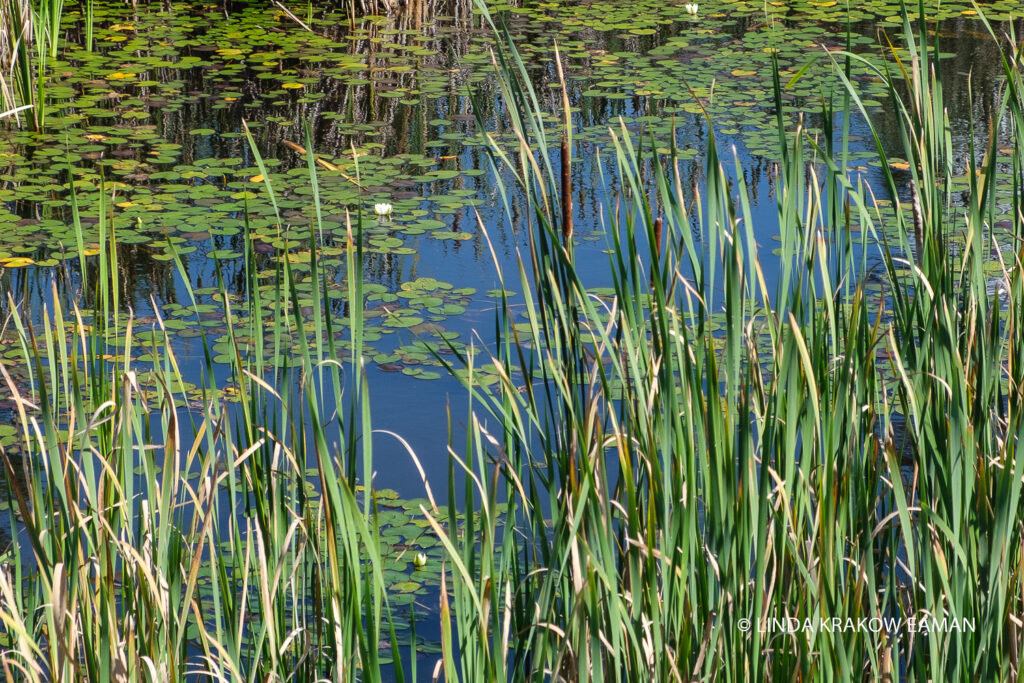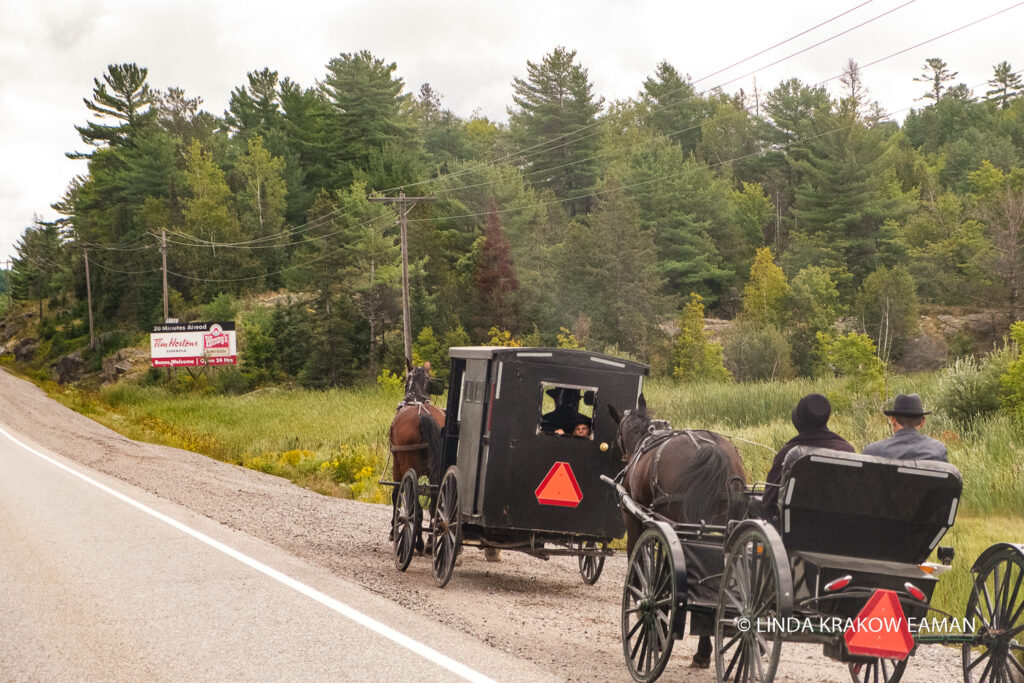 We didn't stop a lot in Ontario, other than brief touchdowns for a short walk or a sketch or a view. As always, I would have liked more time to explore. The last few days were spent popping into government offices for healthcare applications, drivers' licenses, car registration, license plates, etc., quick visits with family, and a giant grocery order. The truck and camper were caked with dirt from more than 8000 km/5000 miles of roads from single lane dirt to divided highway. We were just a bit tired of driving, although I would do it again in a heartbeat. Before we knew it we had arrived at this place we have loved for years—this time not as visitors, but going home.