Badlands and Grasslands

After 23 years in California, we're moving back to Canada—crossing the country in a truck camper. This is the 3rd post in a series.
Our trip across Canada started with rain (see On the Road Again: Our Trek Across Canada Begins!) but finally, after a night of thunder and lightning in Canmore, Alberta, the morning was crisp and clear. And although it was a bit out of our way, we were driving north—heading for Alberta's badlands.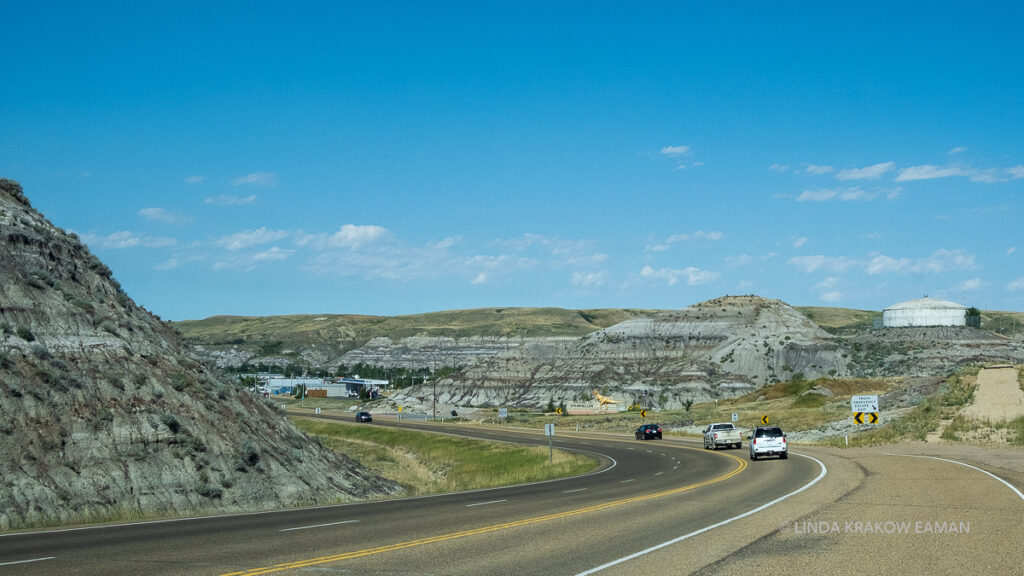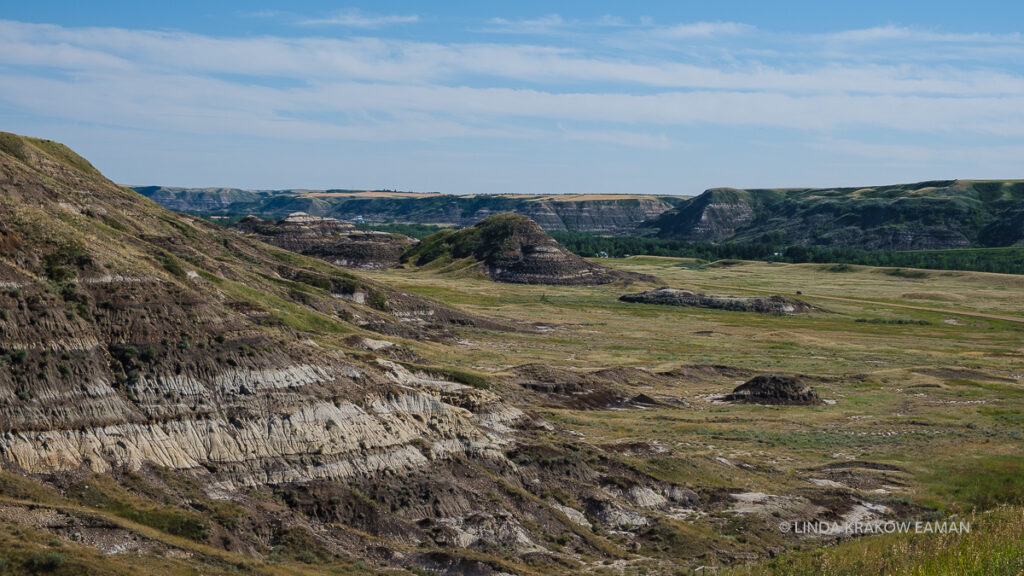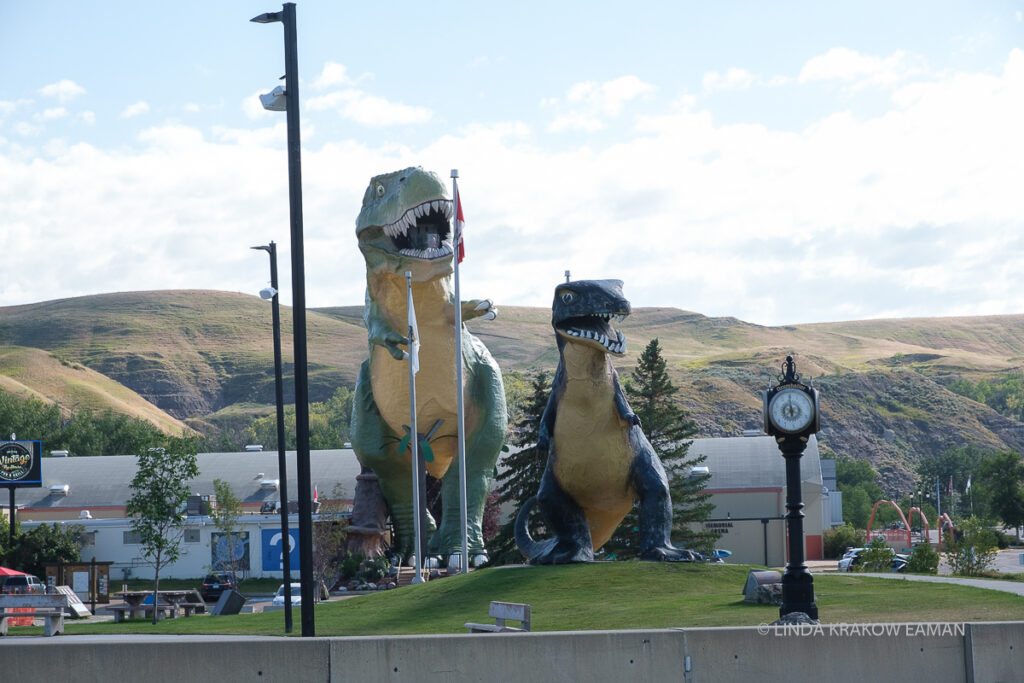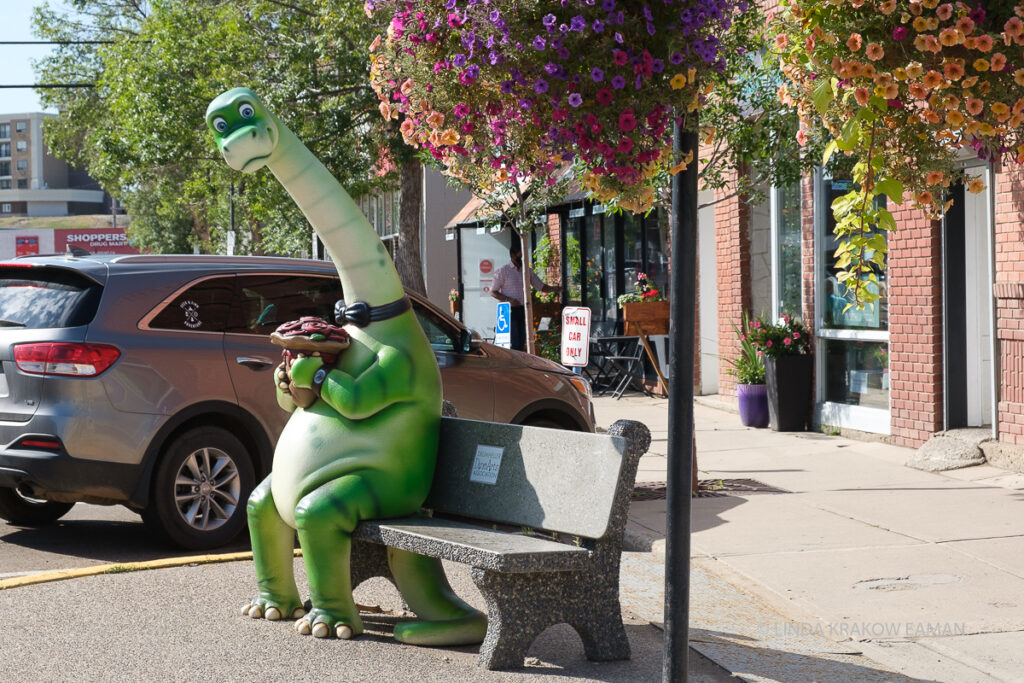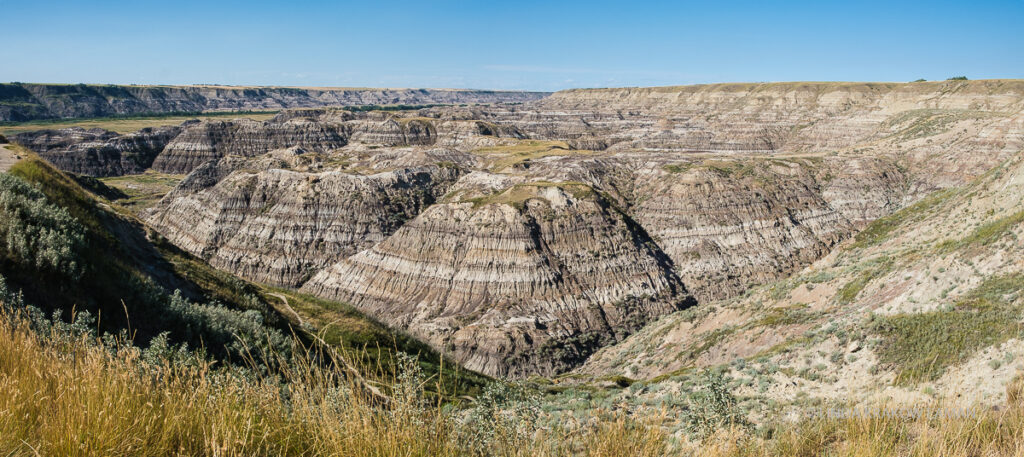 Nearby, the Hoodoos Trail is a beautiful spot, and the hoodoo formations are spectacular. Just be aware that photographs don't always tell the whole story! I've included the wide angle here, so you can see that they're not very big; there's also a parking lot right next to them. However the ice cream/coffee truck in the parking lot is, in my opinion, a perfect touch. Affogato on a hot day… yum!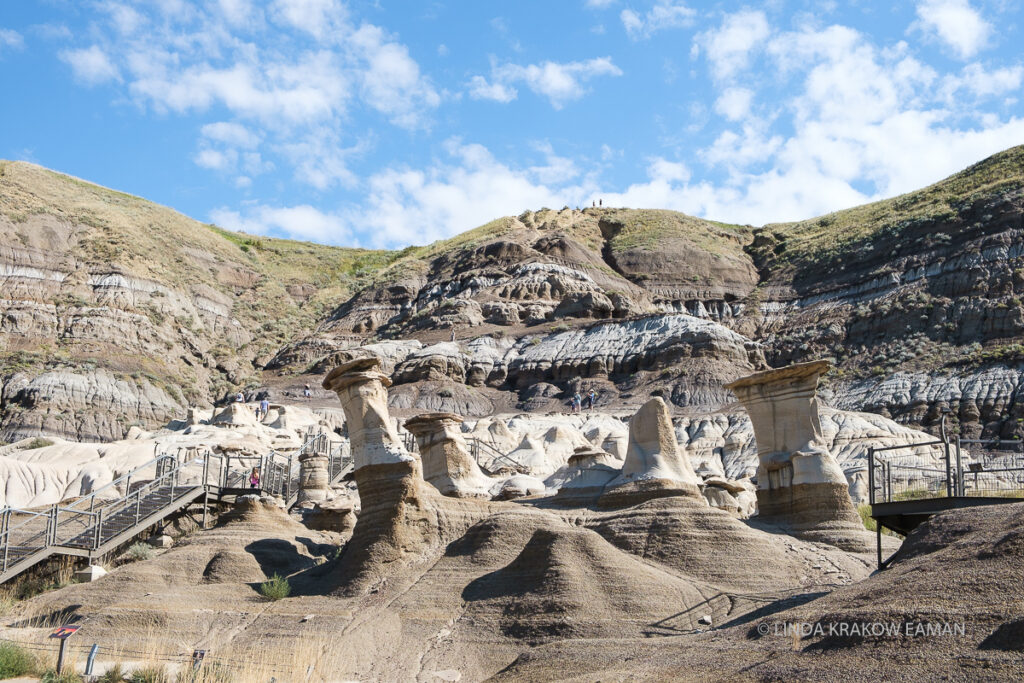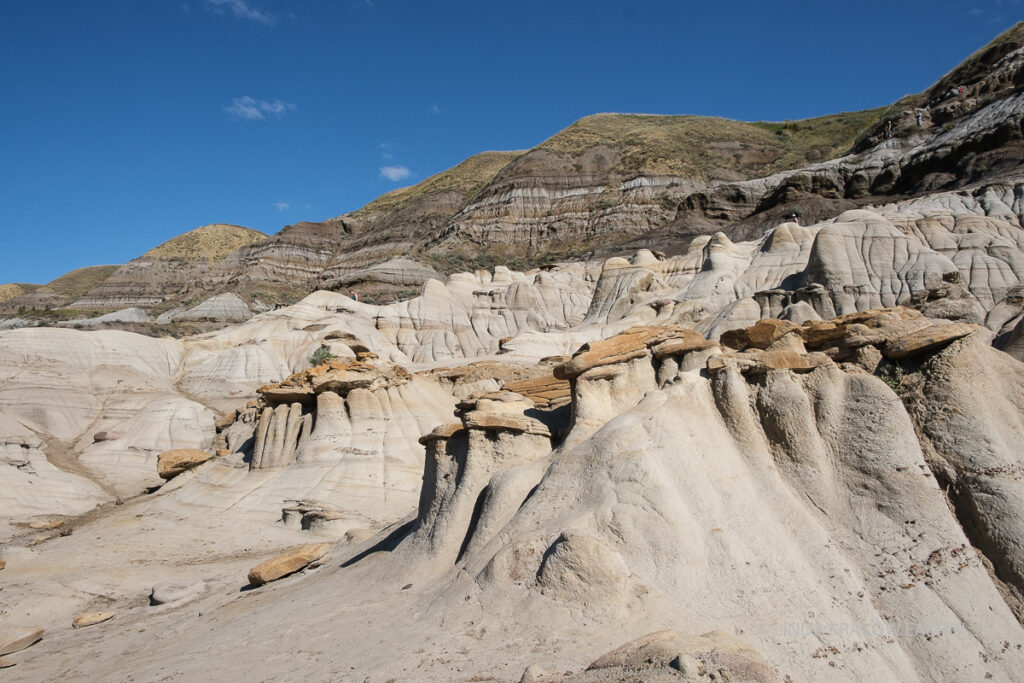 Then on to Dinosaur Provincial Park. Another beautiful view of badlands, and a drive into the canyon for a picnic lunch. I regret not taking time for a hike!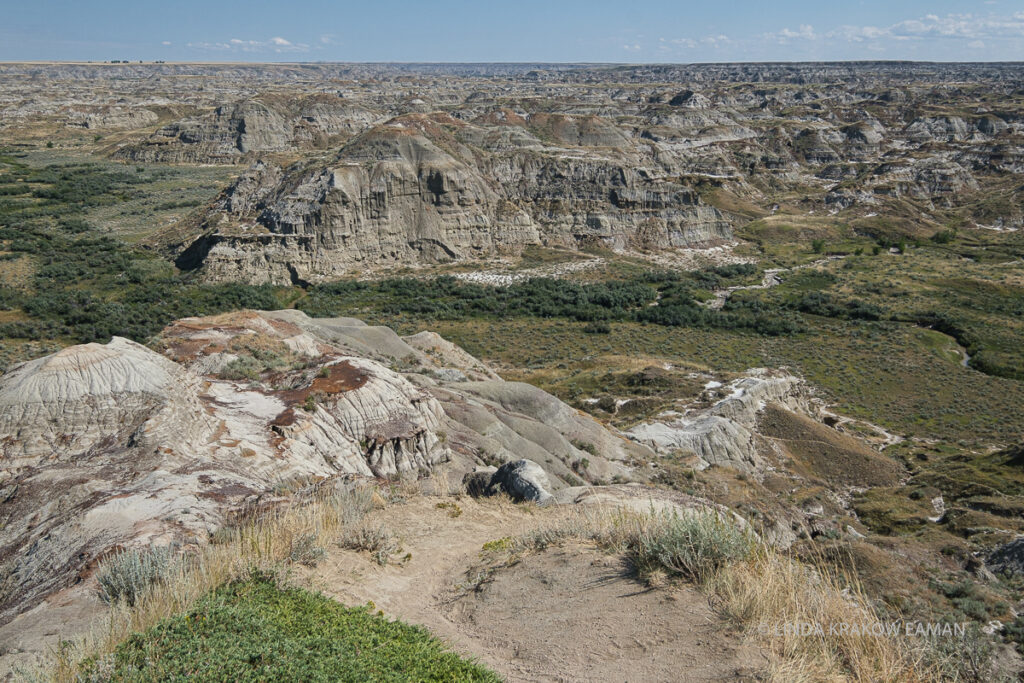 Next up: Cypress Hills. That meant heading south. Yep, first north, then south. By the time we got there we had been driving all day, and yet we were only about 80 kilometers further east. Not making great progress on that trek to Ontario, but you can't miss this stuff!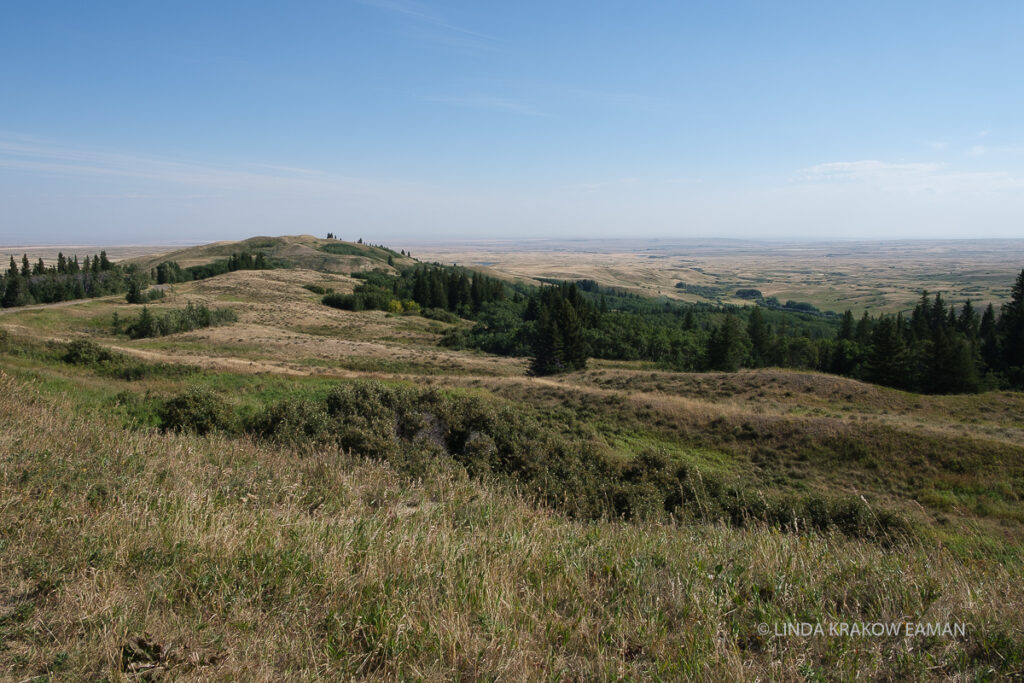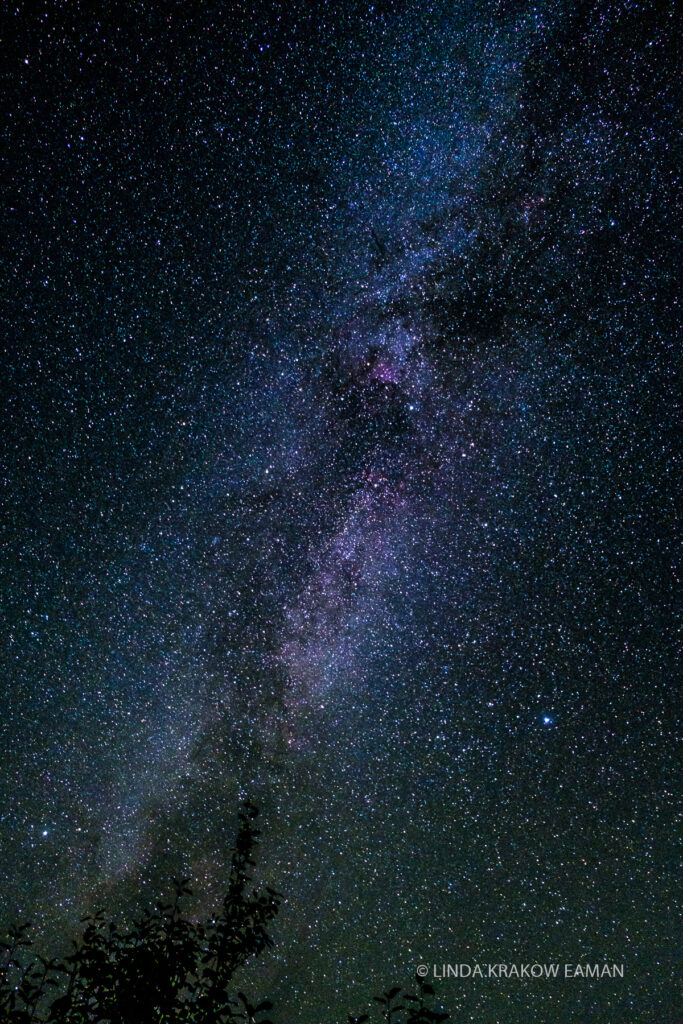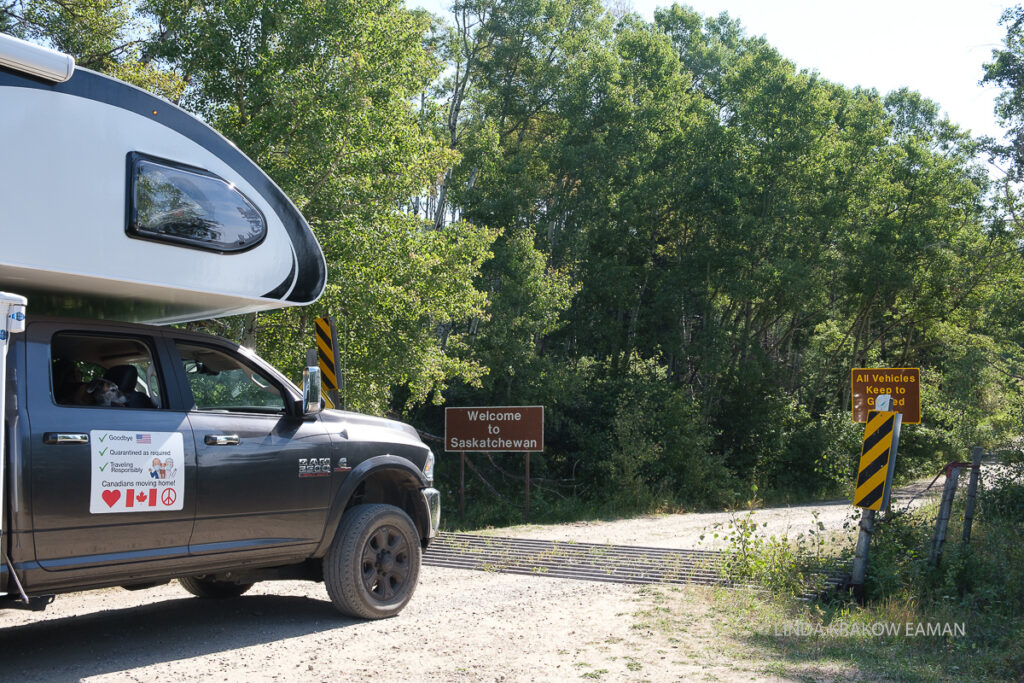 I am in love with Saskatchewan. Contrary to what I had heard, it is NOT a boring, flat monotony of wheat fields, especially if you get off the main Trans-Canada highway.
The fields (wheat, canola, barley) are really beautiful, and on the smaller roads you see lots of smaller farms and tiny villages.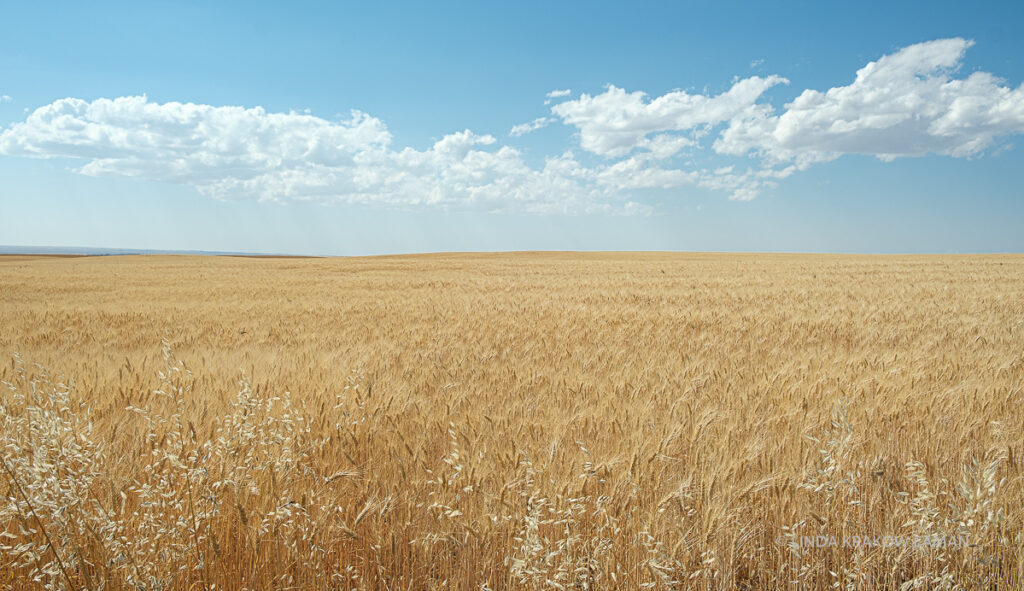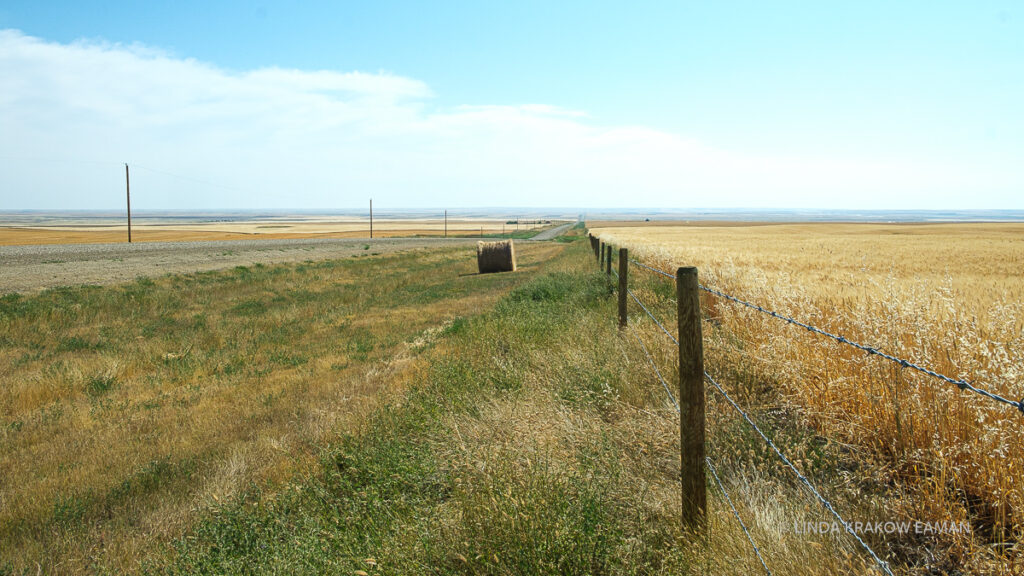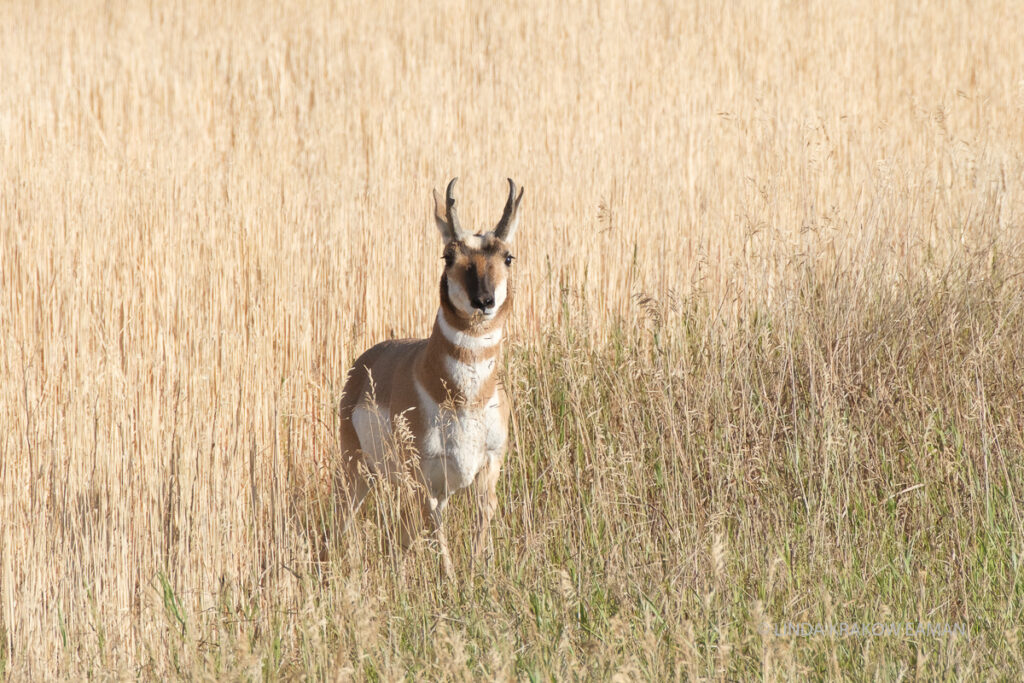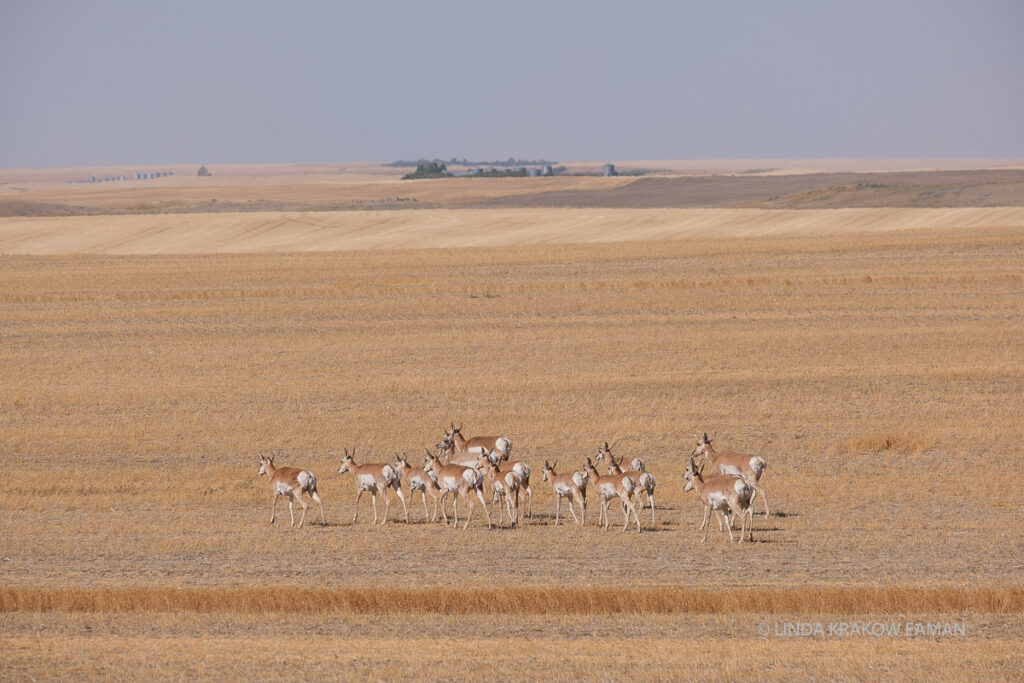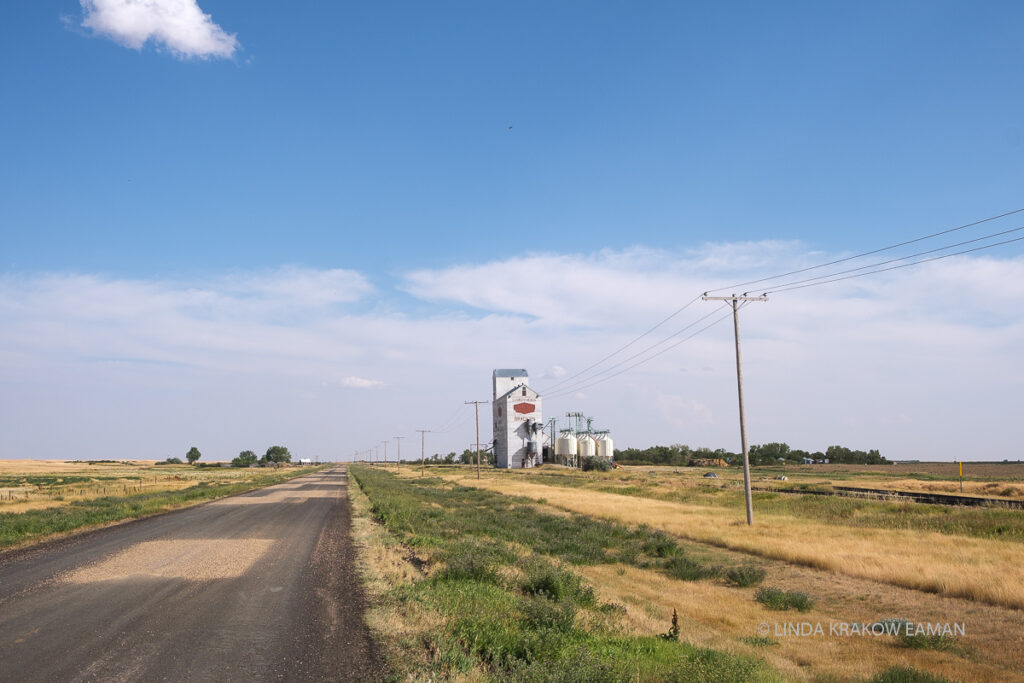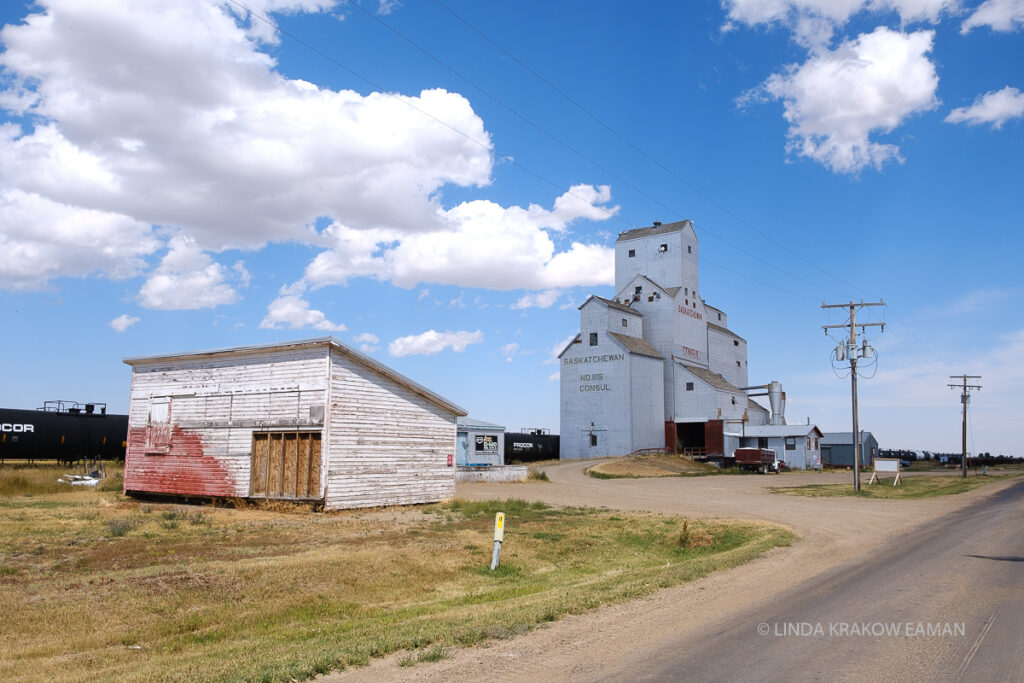 We spent a night at the municipal campground in Val Marie, population 130. It's one of the many tiny villages founded in the early 1900s; some have very few businesses but here we saw a hockey rink (of course), post office, grocery store, restaurant, small museum (closed due to pandemic), etc. As the gateway to Grasslands National Park it usually sees a steady flow of people, but the lady in the store told me they were down 500 customers this month alone. Even areas that haven't seen a case of Covid-19 are hurting.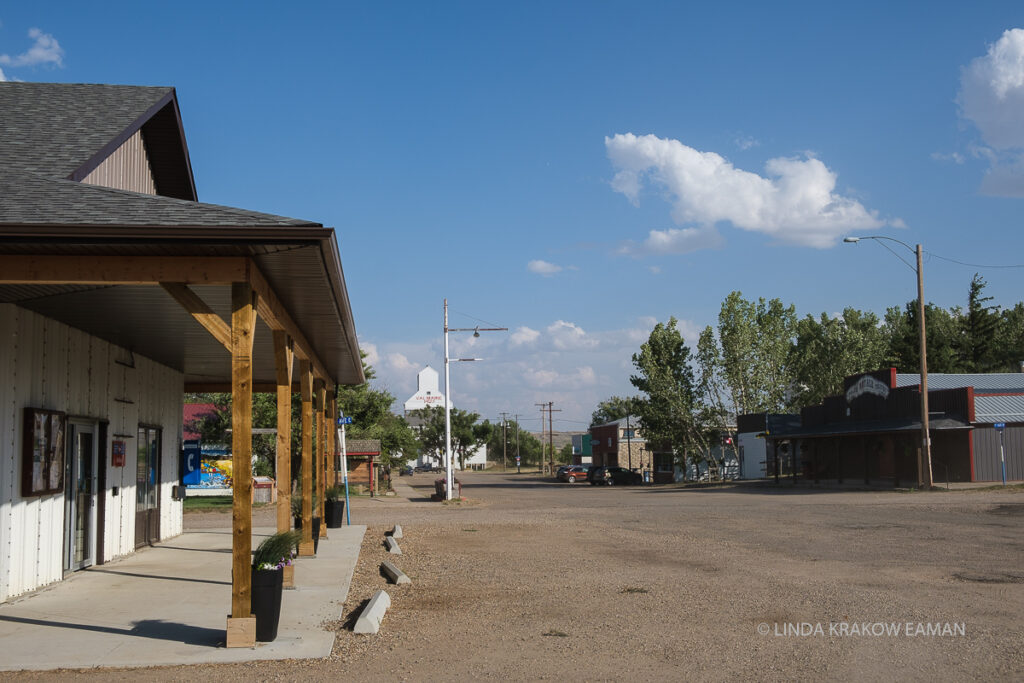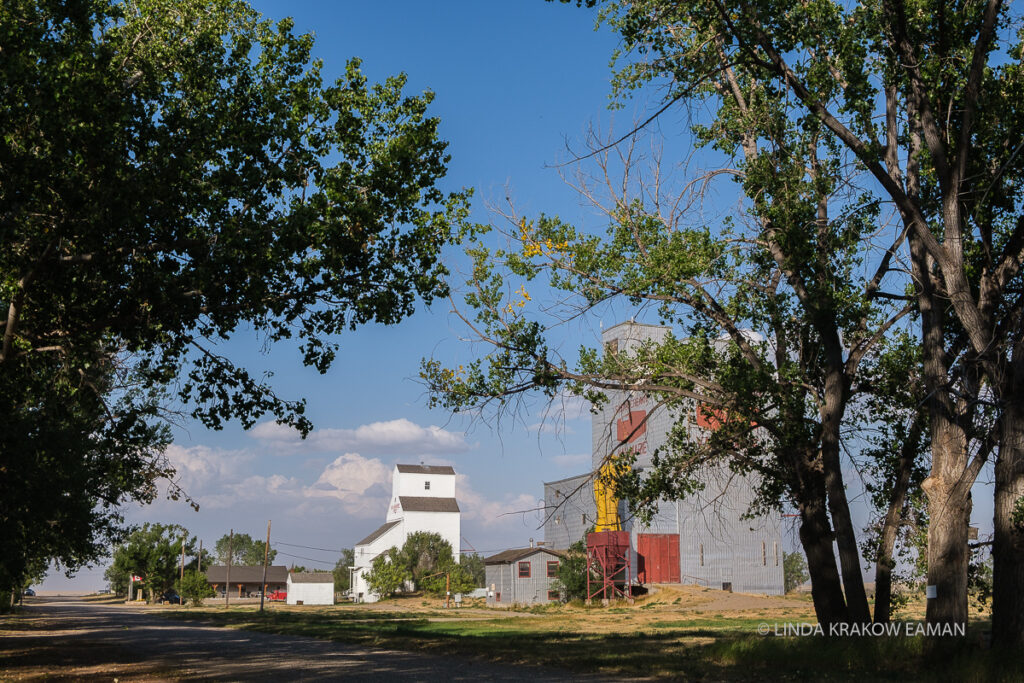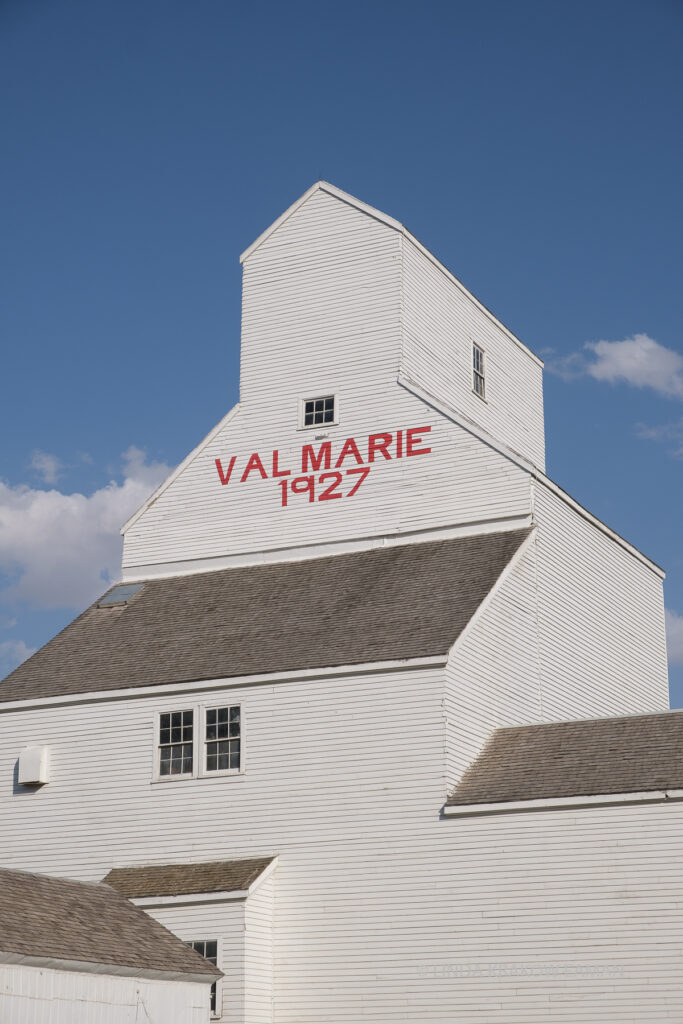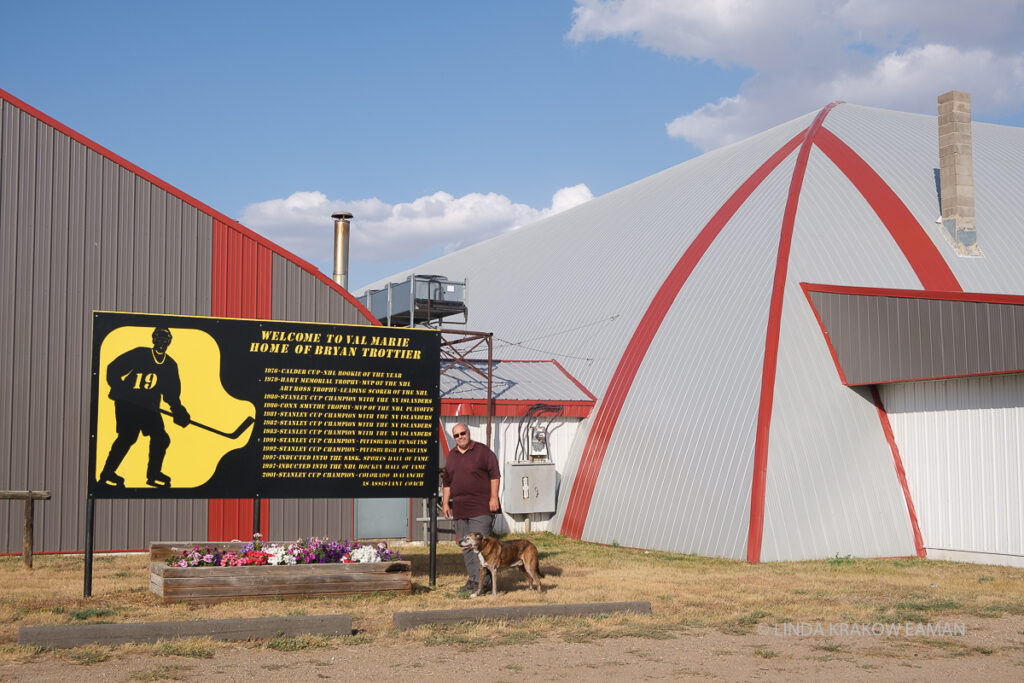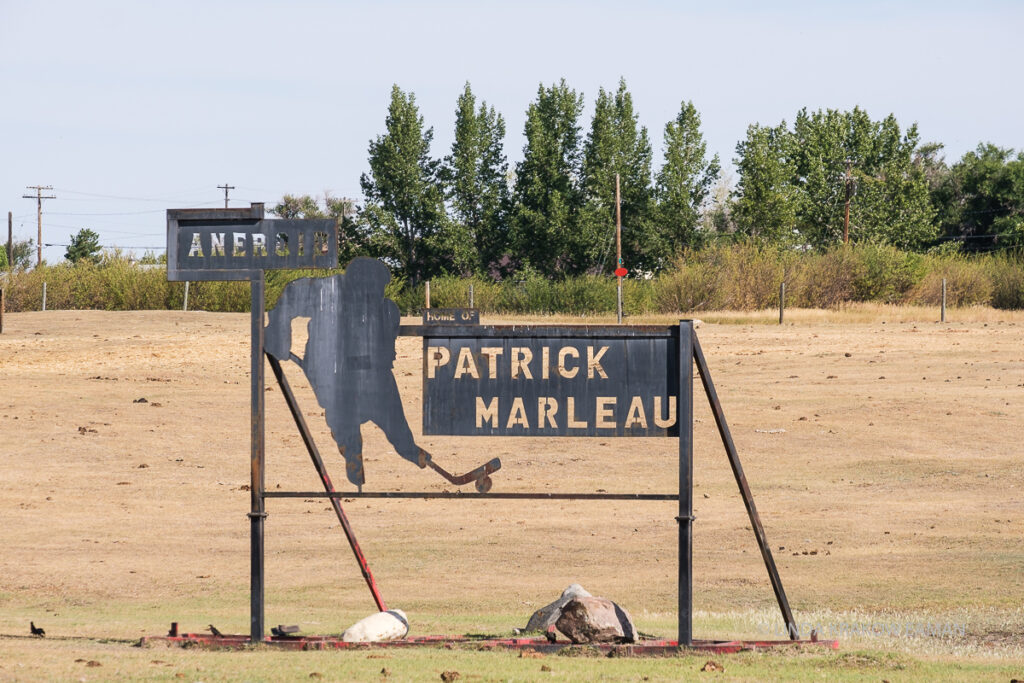 Grasslands National Park. O.M.G. I think I could spend a year here. It made me extremely proud to be Canadian! This is one of the last remaining areas of natural prairie in North America. Wide open spaces, big sky, wildlife… We were thrilled to discover we could get a same-day campsite in the park.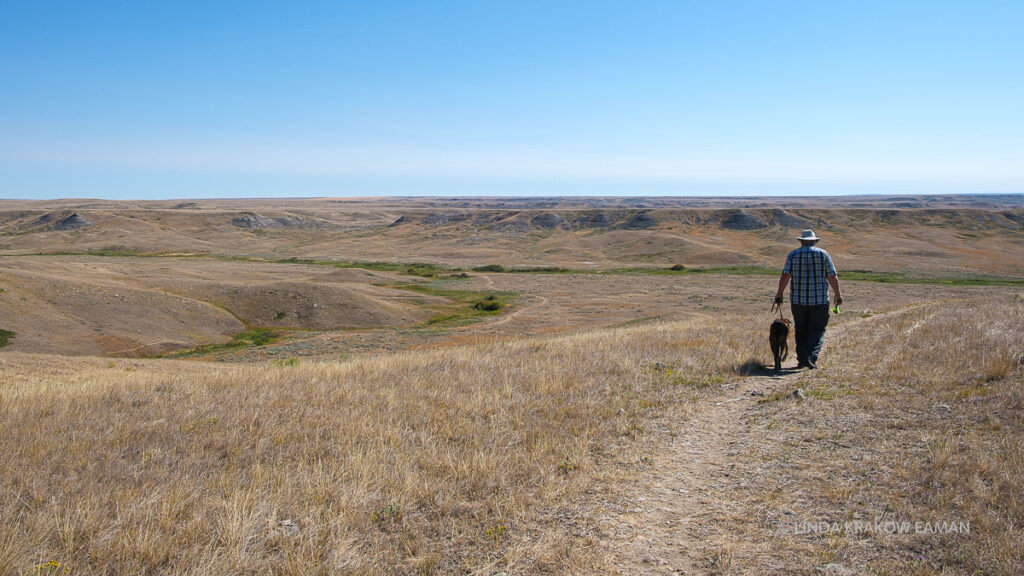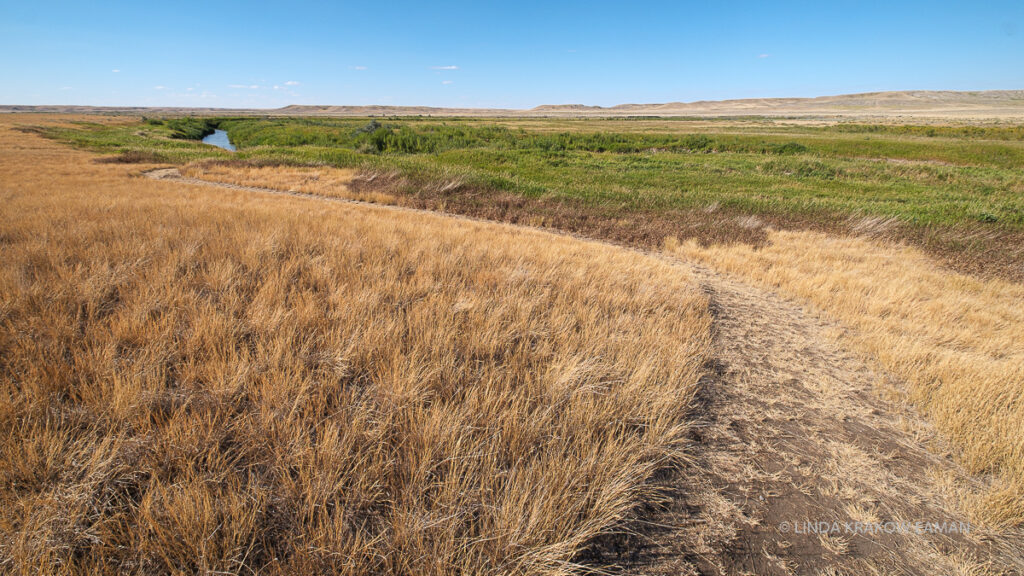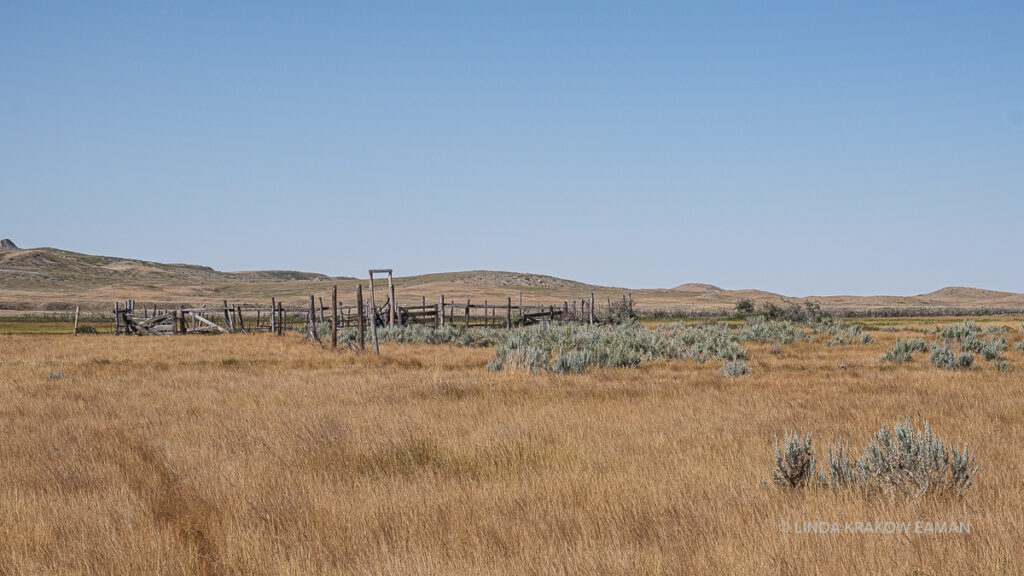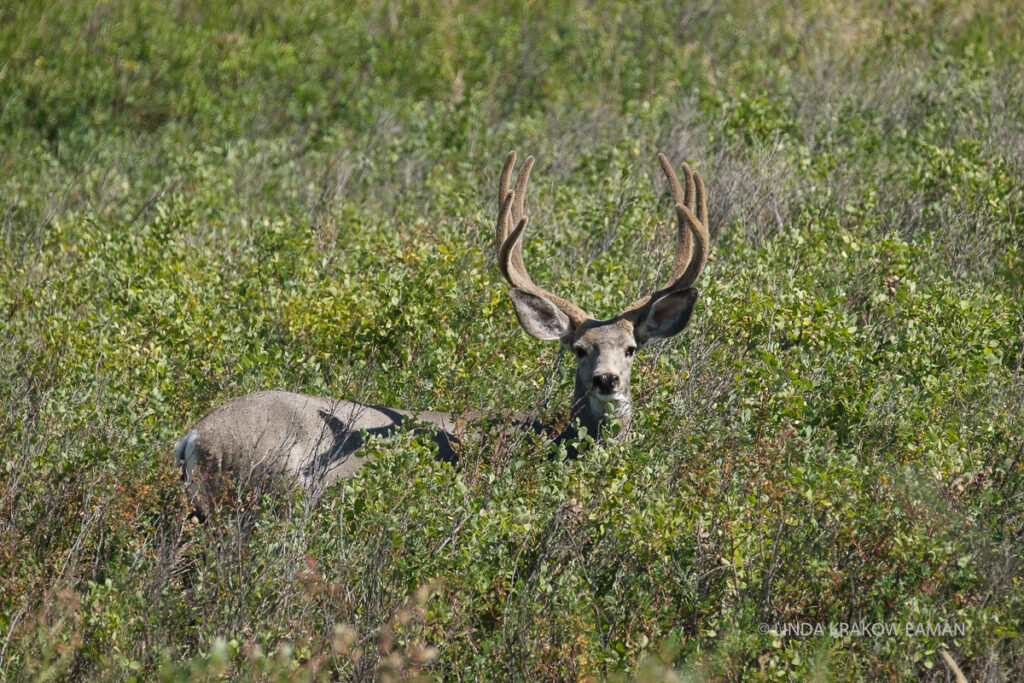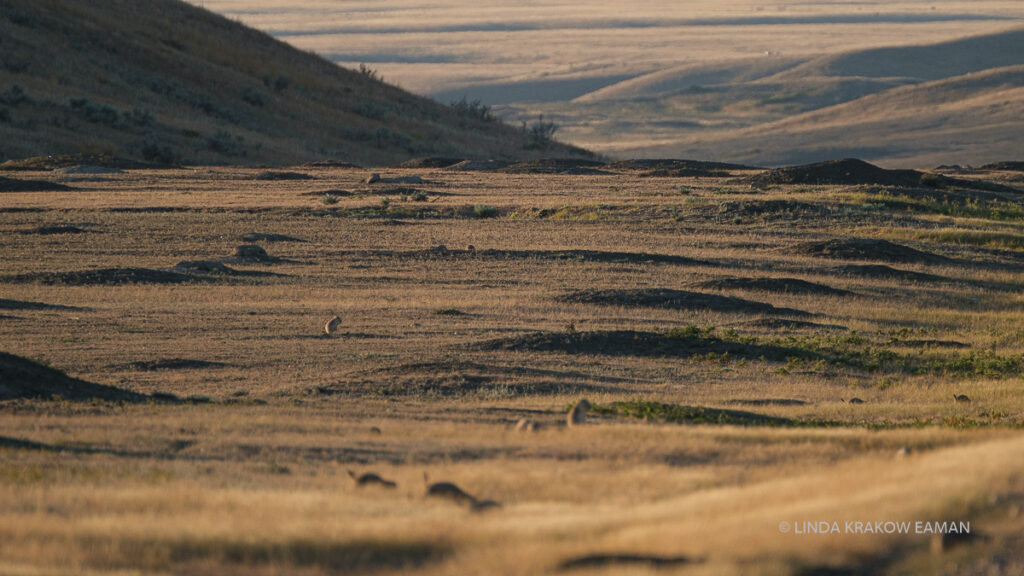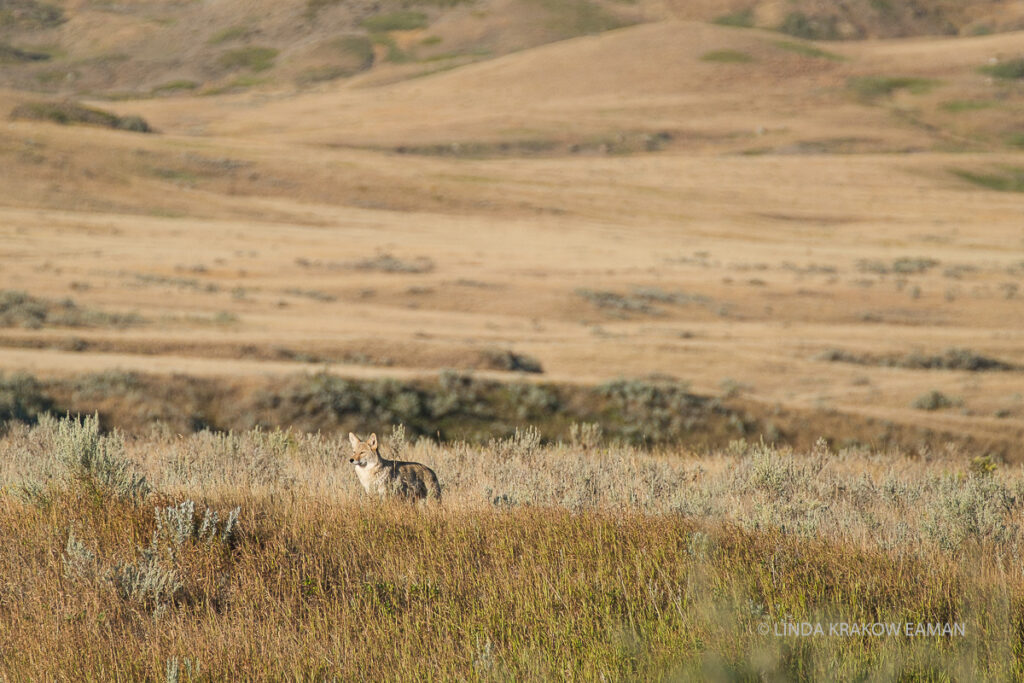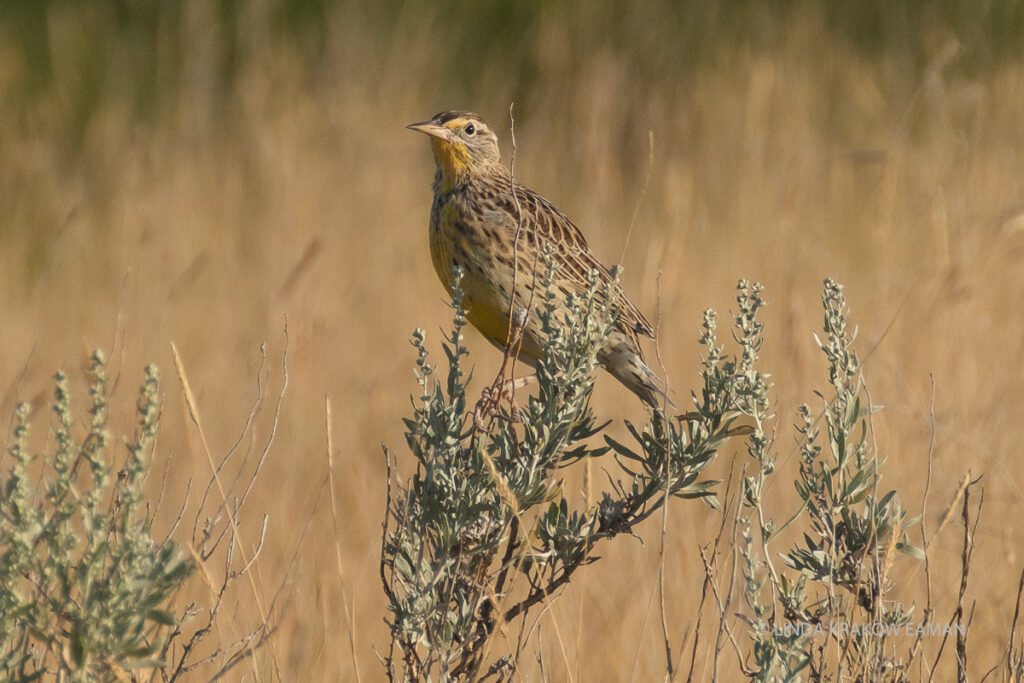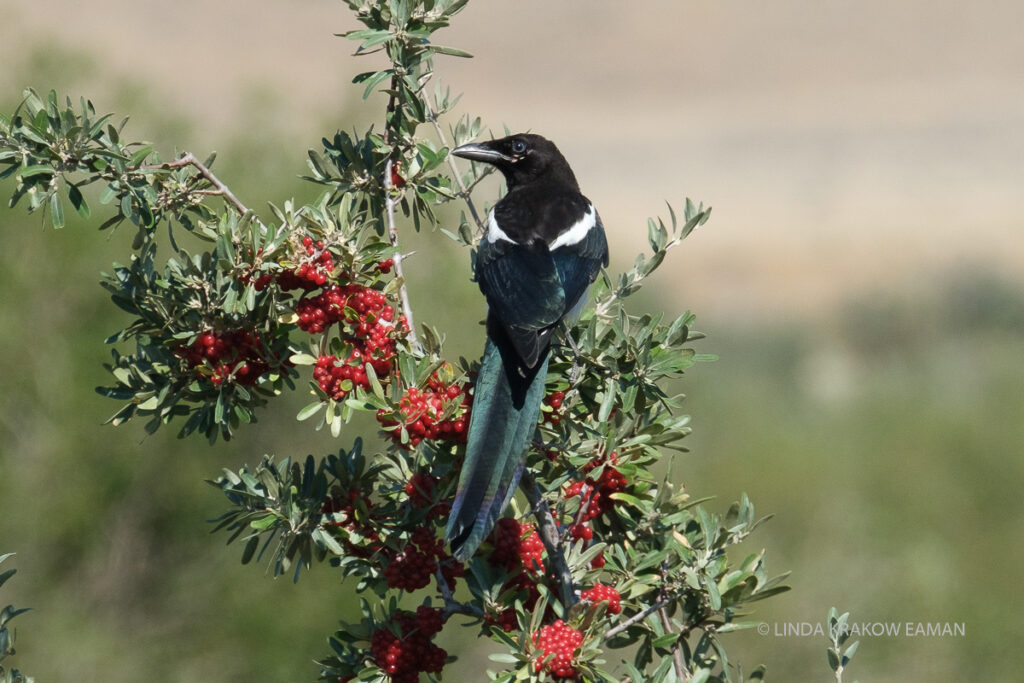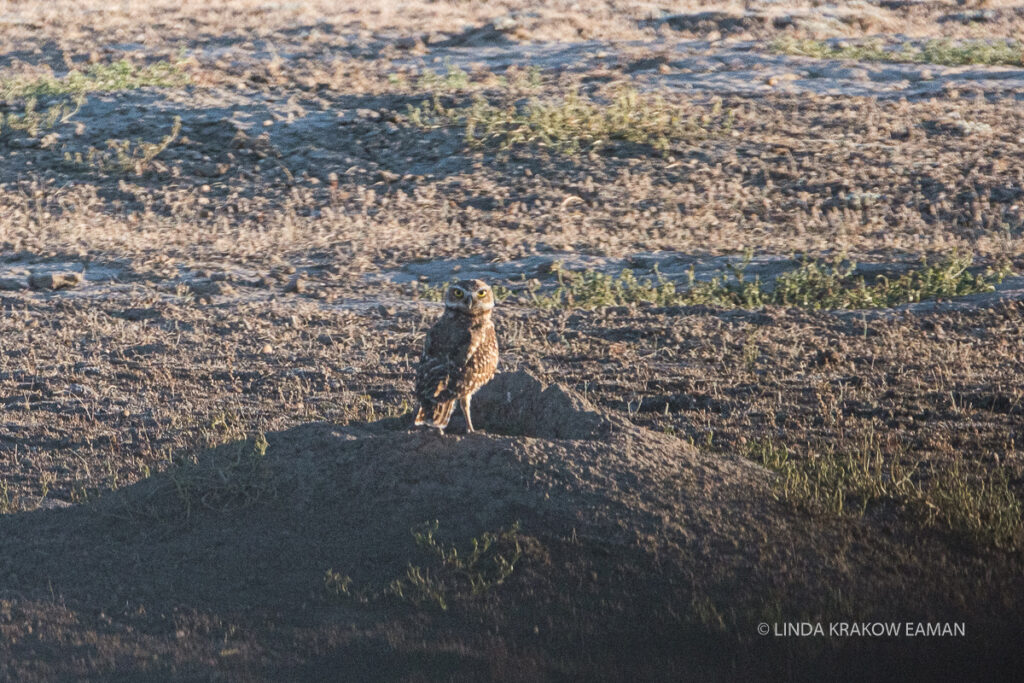 I've saved the best for last: bison! At one time, 30 million bison roamed North America. They graze freely in the park—we had seen a herd on the distant hills the day we arrived. But early the next morning we saw several fairly close. We watched one huge male using an information sign, where we had stood the day before, as a scratching post.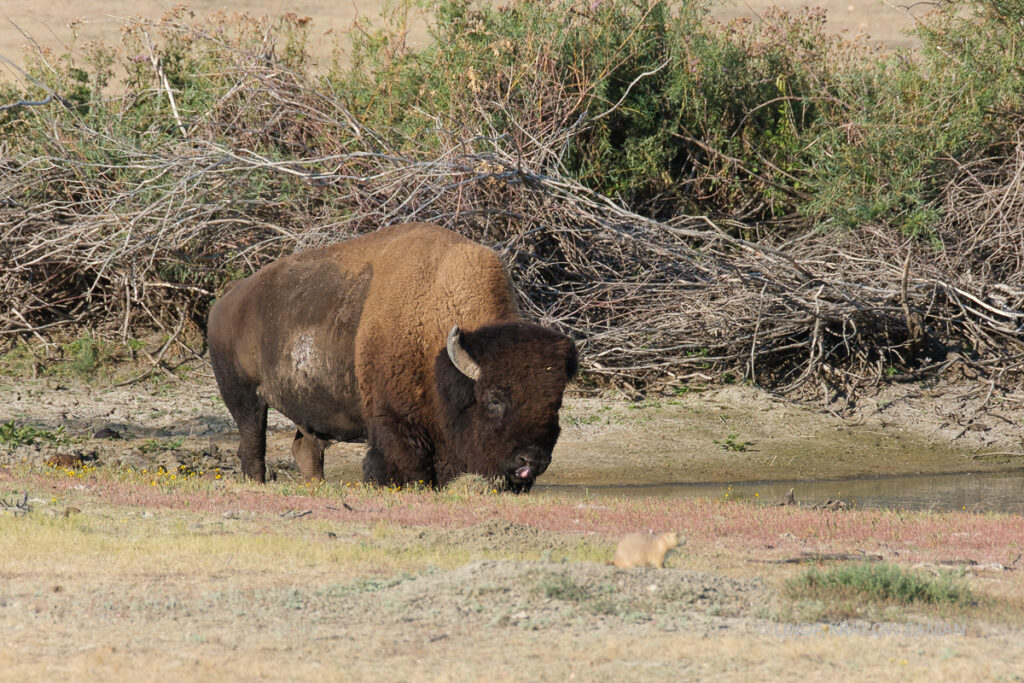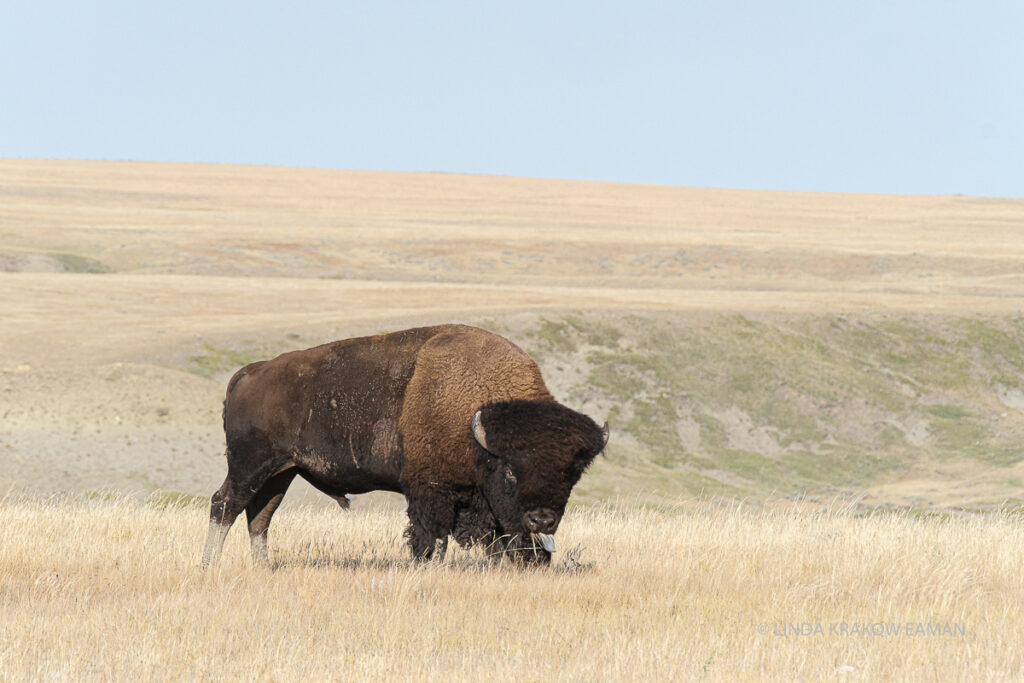 With apologies (since it might get stuck in your head), I leave you with the refrain I found myself singing on an endless loop that morning:
Oh, give me a home
Where the buffalo roam (well, technically they're bison)
And the deer, and the antelope play
Where seldom is heard
A discouraging word
And the skies are not cloudy all day!
The trip continues… more to come!