On the Road Again: Our Trek Across Canada Begins!
After 23 years in California, we're moving back to Canada—crossing the country in a truck camper. This is the 2nd post in a series.
We're finally on the road after our two-week quarantine in Vancouver. We've given ourselves almost two weeks to get to our new home in Ontario—almost 5000 kilometers/3000 miles. The Google says it's 50 hours of driving but we're a lot slower with the camper, and of course there are stops. (The shortest route is actually through the United Sates!)
Canada is a huge country. We're getting just a glimpse, a tiny taste of a huge pie. In a way, we're getting to know our country again, seeing some of it for the first time.
Leaving Vancouver, instead of going straight east we drove Northeast as far as Jasper so we could see the Icefields Parkway, often described as one of the world's most beautiful drives. The photos you'll see in books show sparkling Rocky Mountains under blue skies, but we had a gray, rainy day; the mountains were shrouded in clouds, and the atmosphere misty and wet. It was no less beautiful, but different. We spent the whole day; you could easily spend a few days or a week or a lifetime and still not see it all.
Jasper is a typical ski town, full of outdoor stores, restaurants, souvenir shops, etc., as well as the Canadian requirement: a train station. But the National Park is an amazing opportunity to see what the land looked like before development. The Icefields Parkway connects Jasper and Banff National Parks.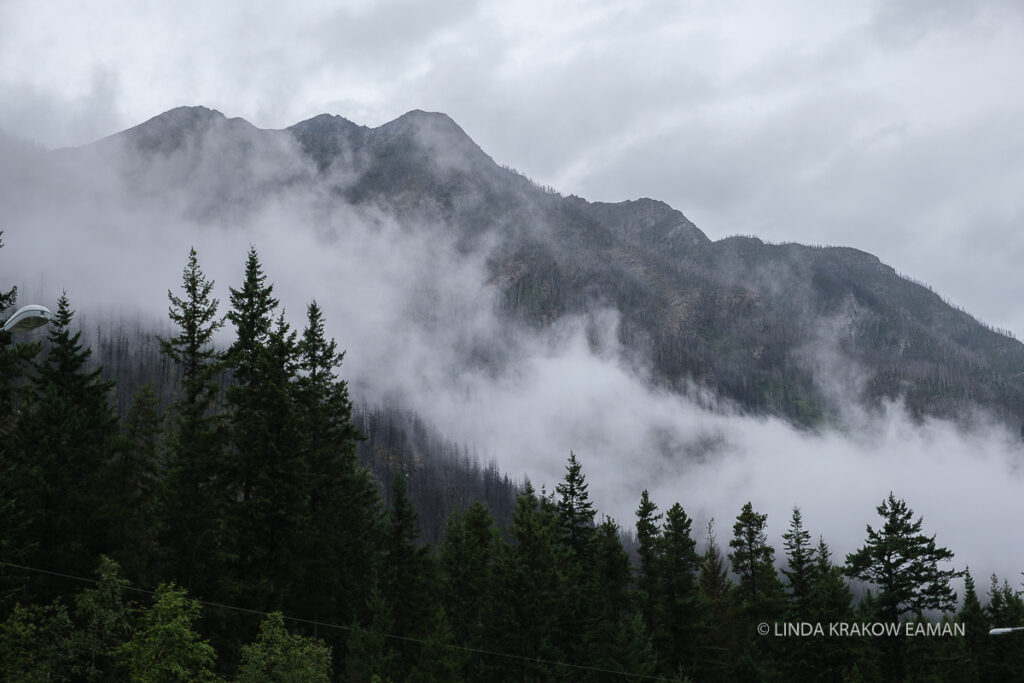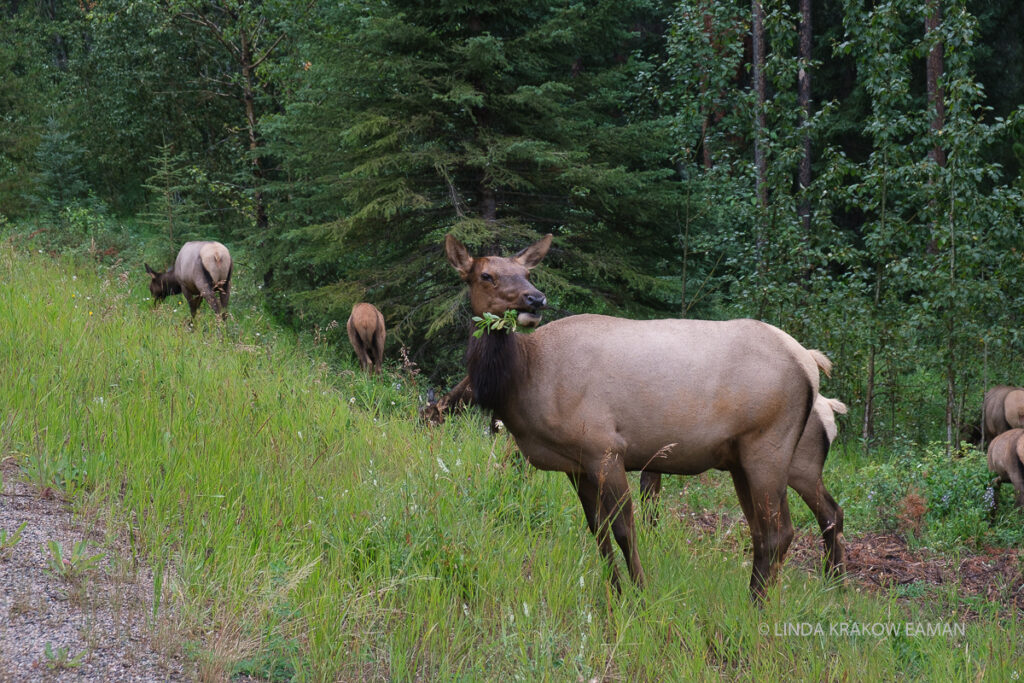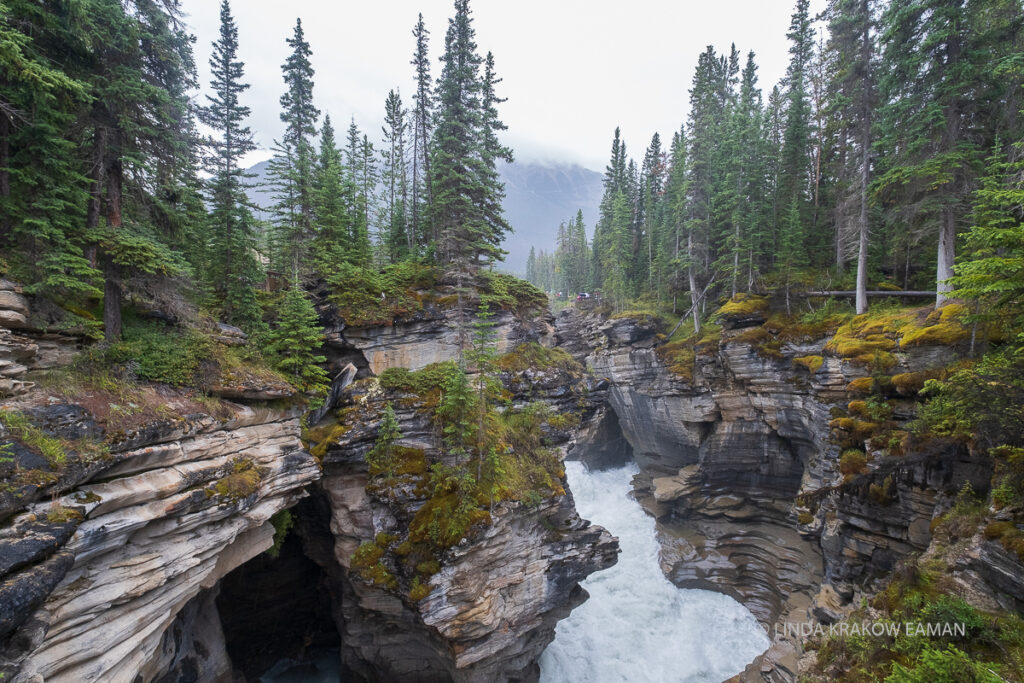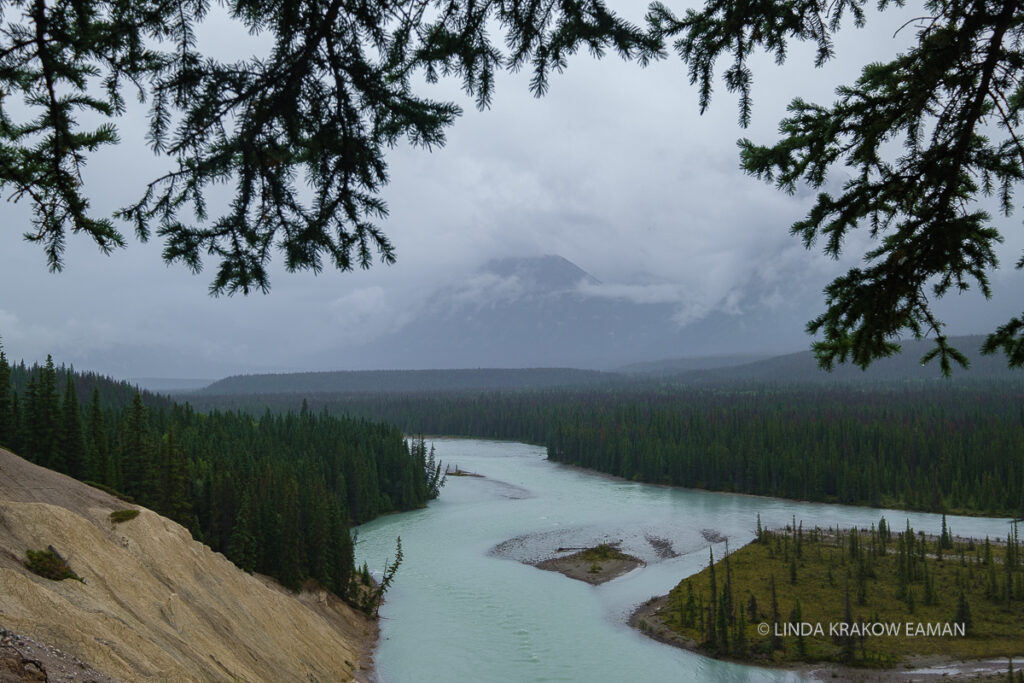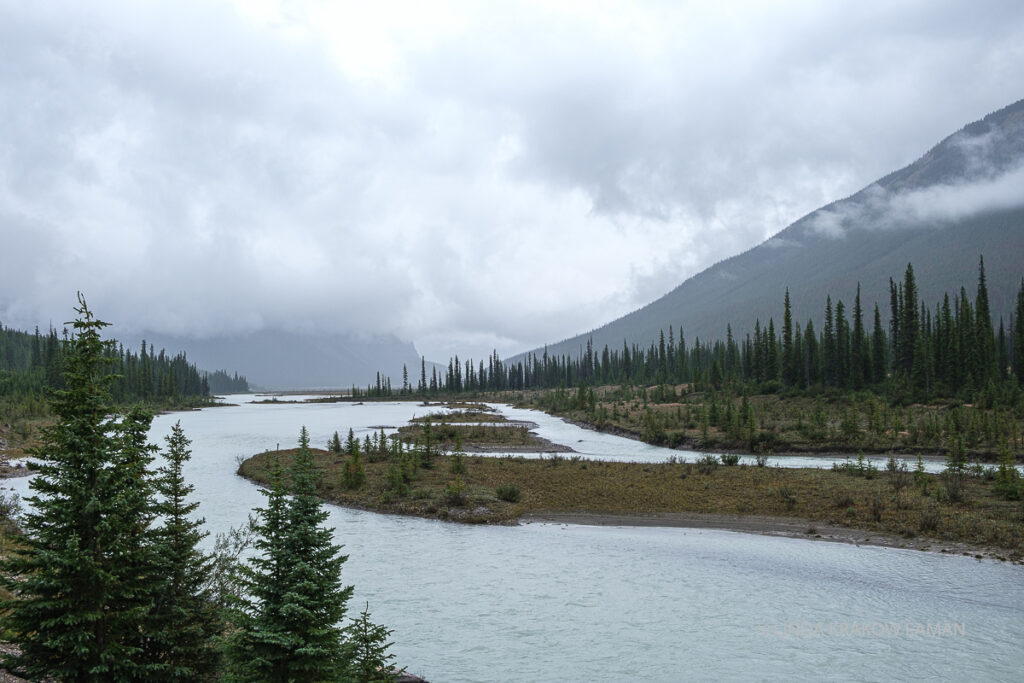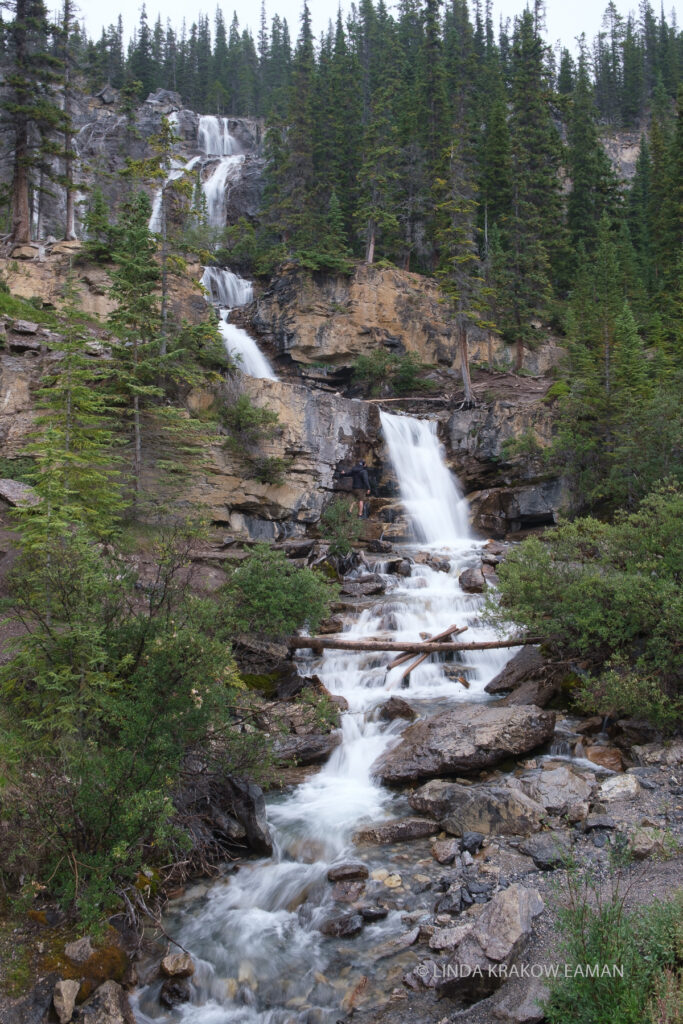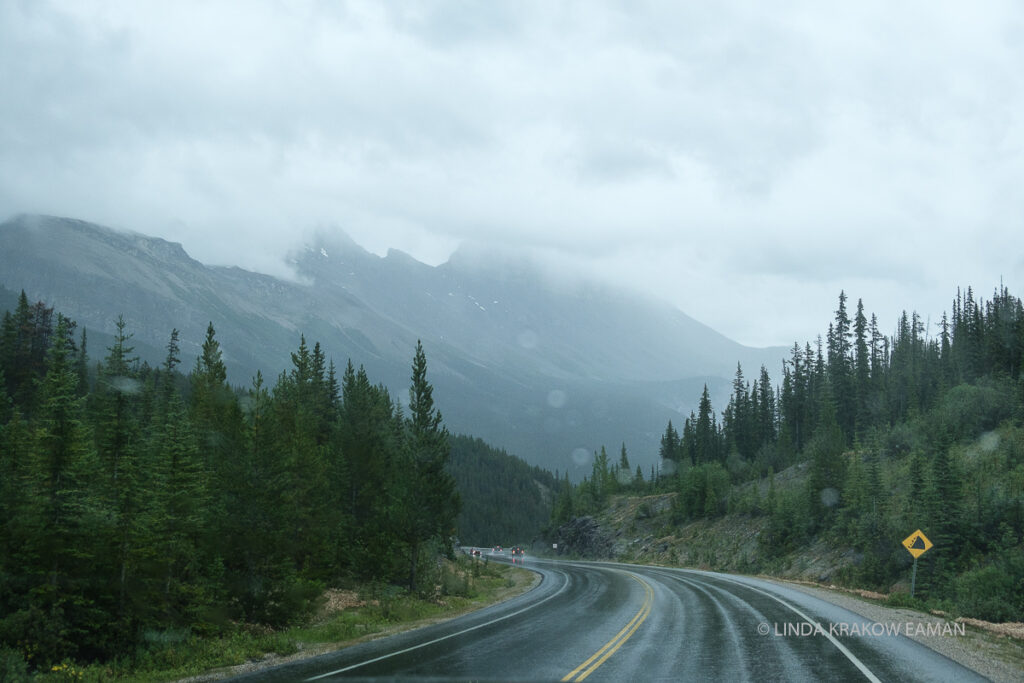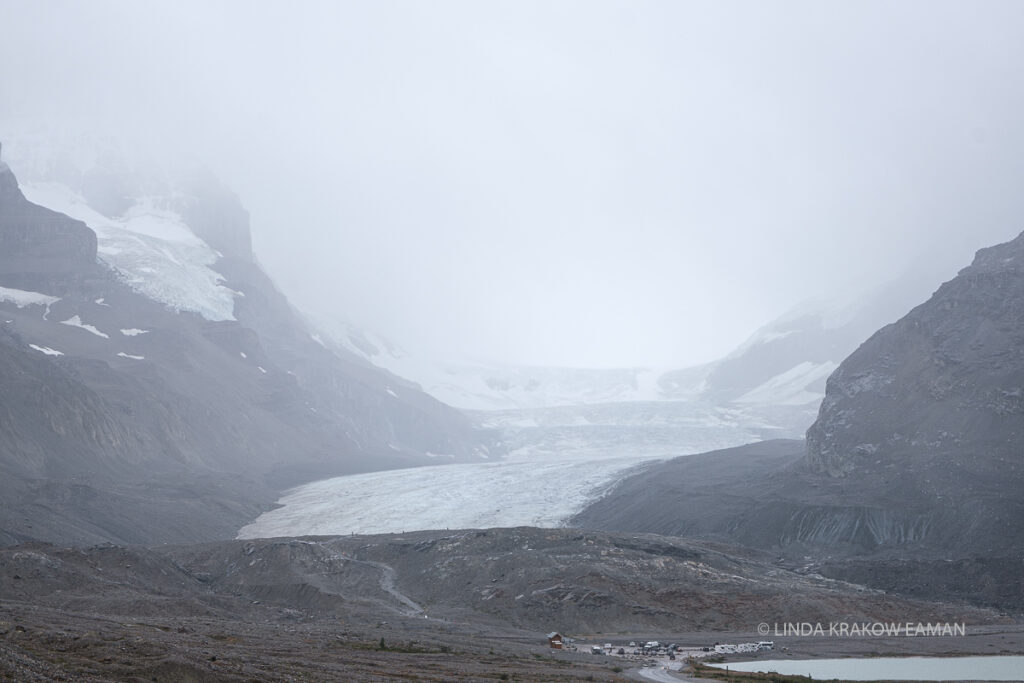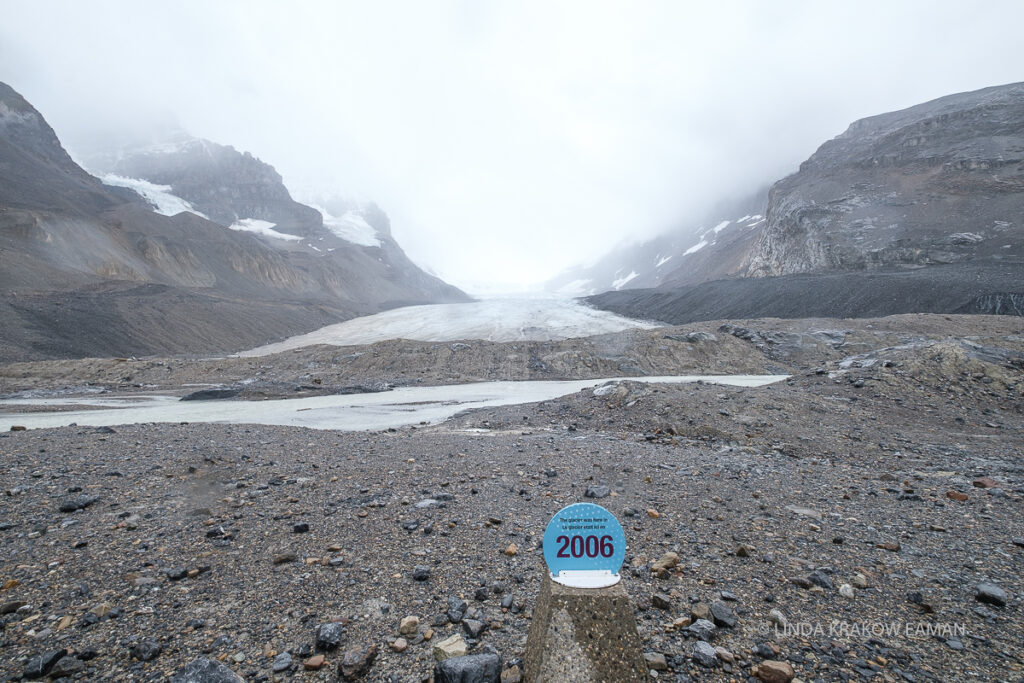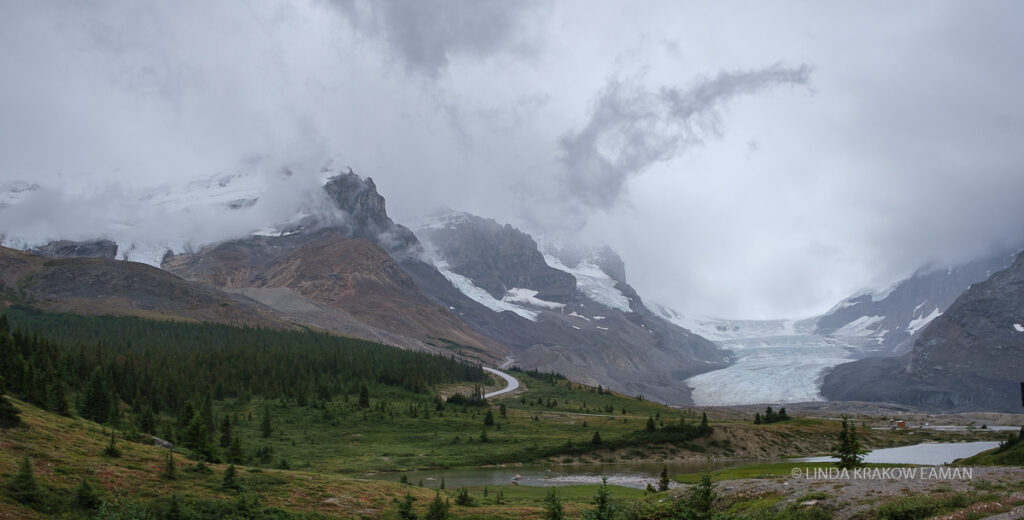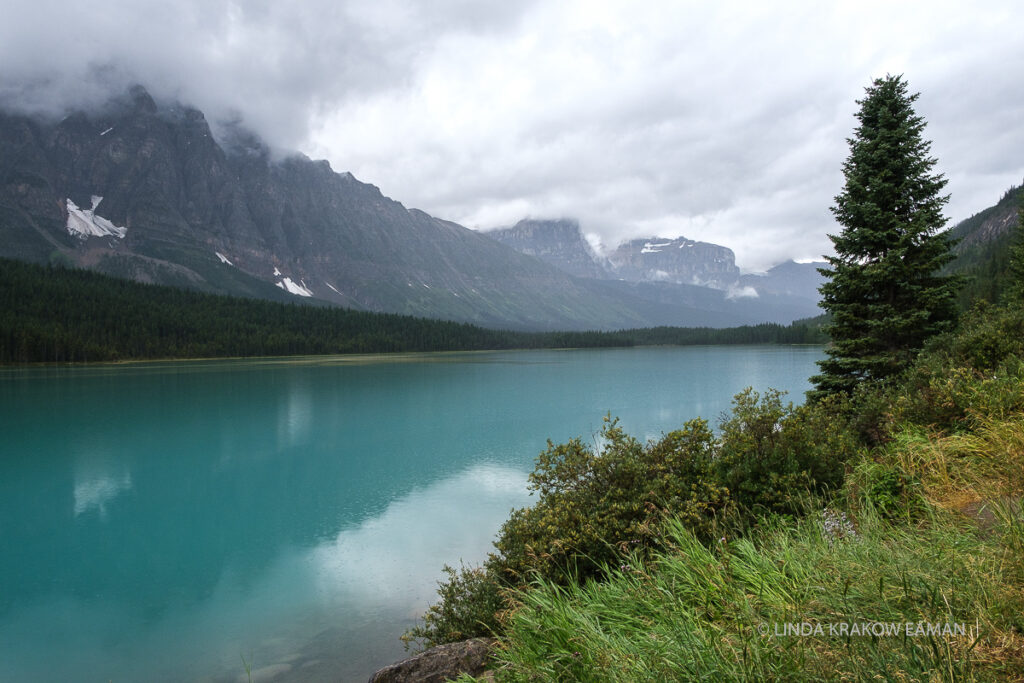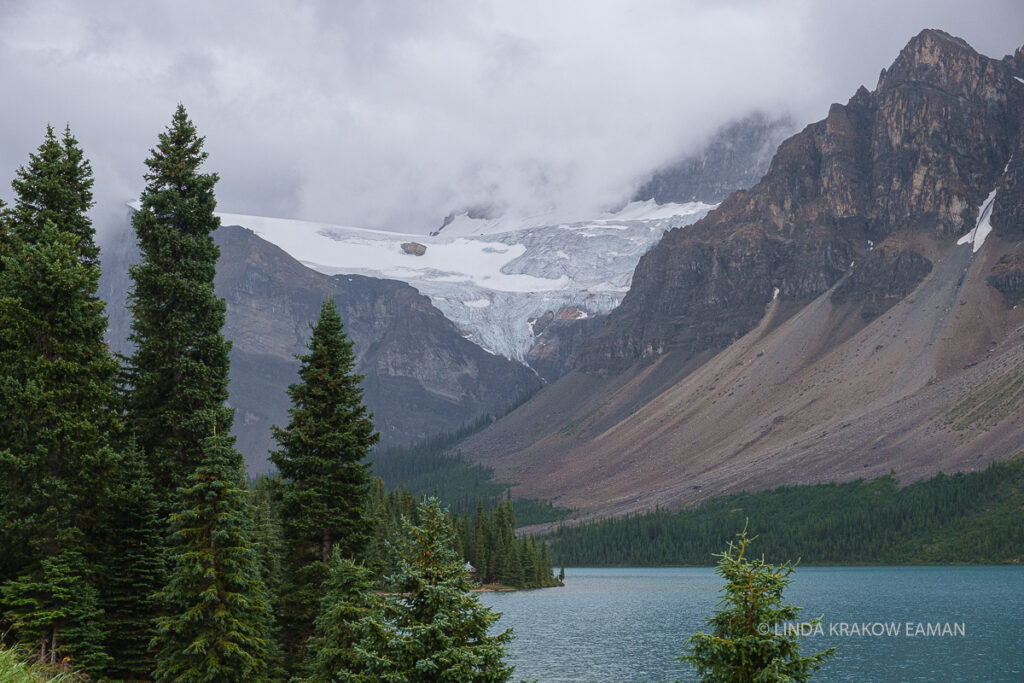 At the end of the drive, we skipped Banff and Lake Louise; we had been to both before, and we just don't have time to see everything. We had a campsite booked in Canmore. I knew nothing about the town other than "Mike from Canmore" on the Royal Canadian Air Farce shows, and I still know almost nothing other than that it has some great restaurants—according to my high school friend Stuart. Too tired to try his recommendation for takeout/delivery, we ate reheated chili in the camper and hit the sack.
We made a short stop in Calgary at the Crescent Heights lookout for a socially distanced visit with the aforementioned friend. It's a city built with gas and oil money, although the economy has diversified somewhat since its major growth in the 1980s.

Then we headed North. I'd read something about badlands, and dinosaurs, and hoodoos with ice cream. Stay tuned…