Swan drama in the bay
You know when you're out having dinner at a nice waterside restaurant patio, and there are swans on the water so you grab your camera and go lie down on the restaurant's dock so you can take pictures? No? Just me?
I kept saying I didn't really need swan pictures, but eventually I couldn't resist. Not sure what the other diners thought but there I was, lying flat on my belly on the dock. And then the drama happened!
It started out as a lovely family outing. These Mute Swan parents were out with the kids, swimming around, noshing on vegetation they pulled from under the water.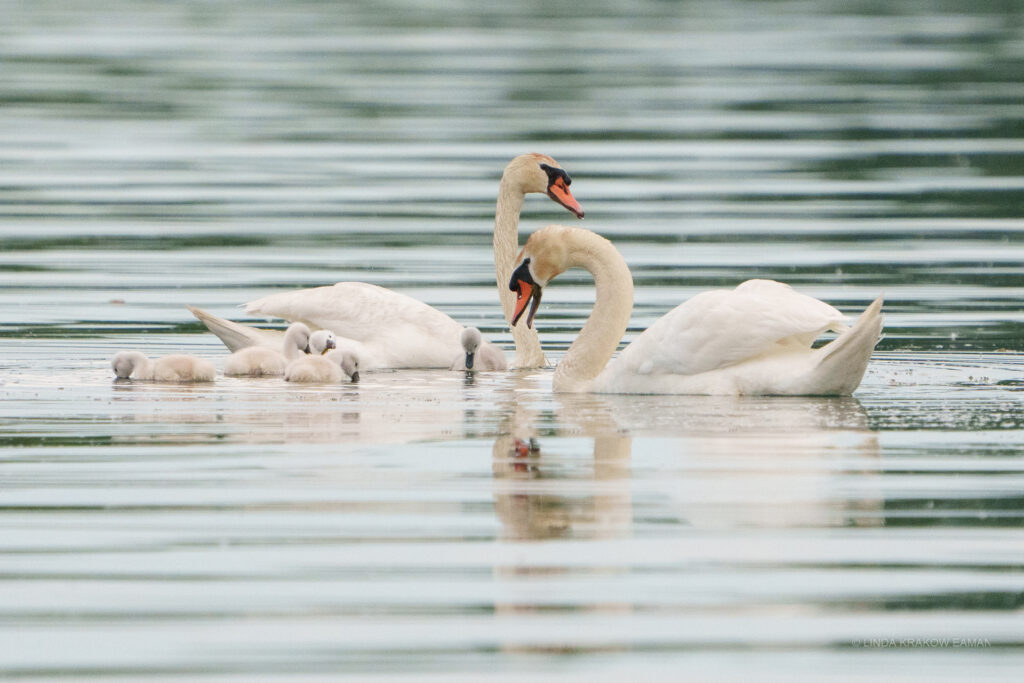 Then the parents raised their wings–putting up the sails–and started to quickly move the family away.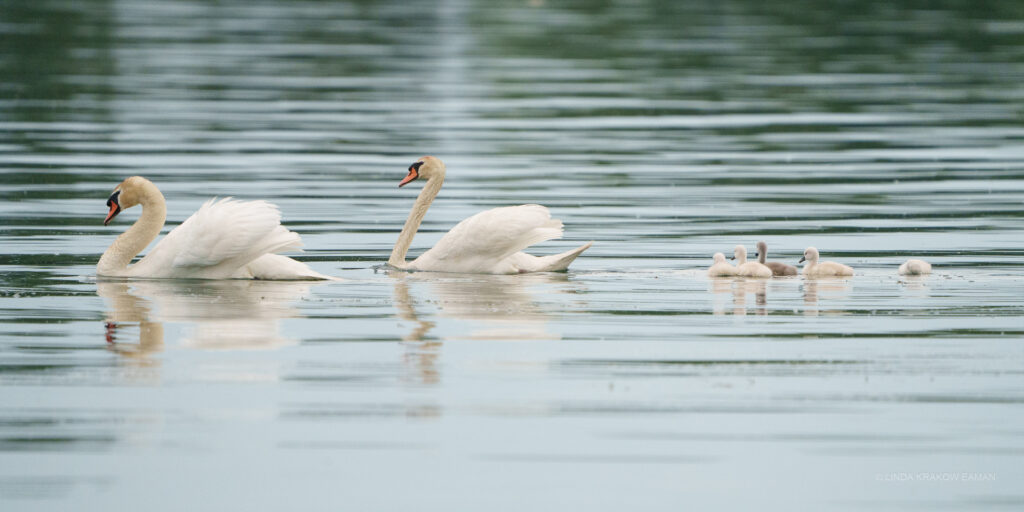 There was a loud flapping sound off to the right and suddenly a third adult swan swooped in.
Mama focused on the babies–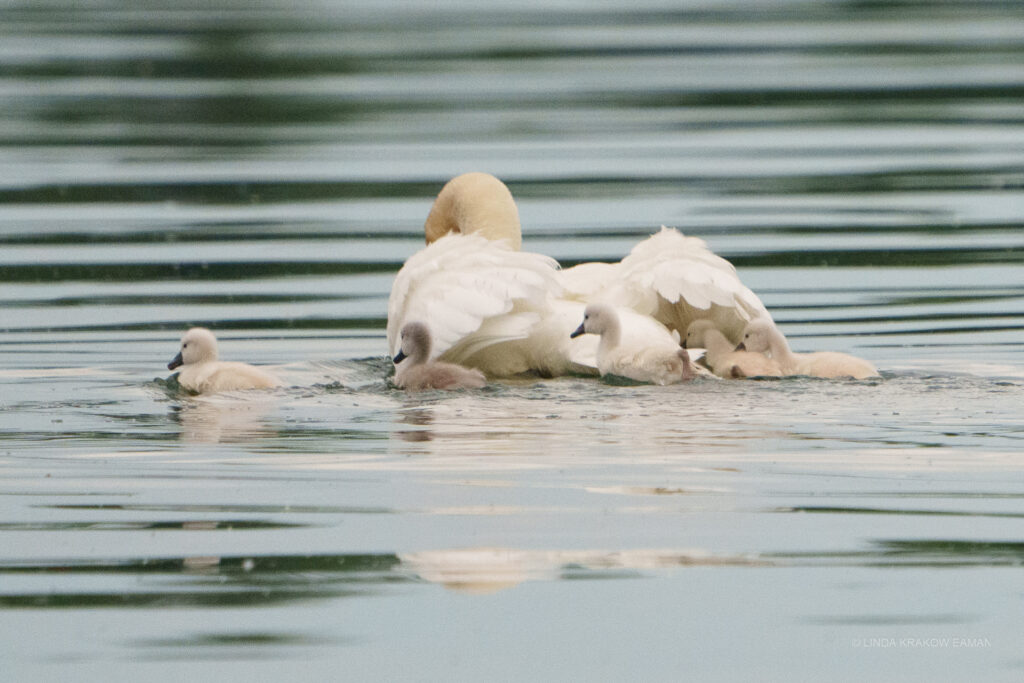 –while dad (I think, based on the slightly larger black bulb on its beak) took charge.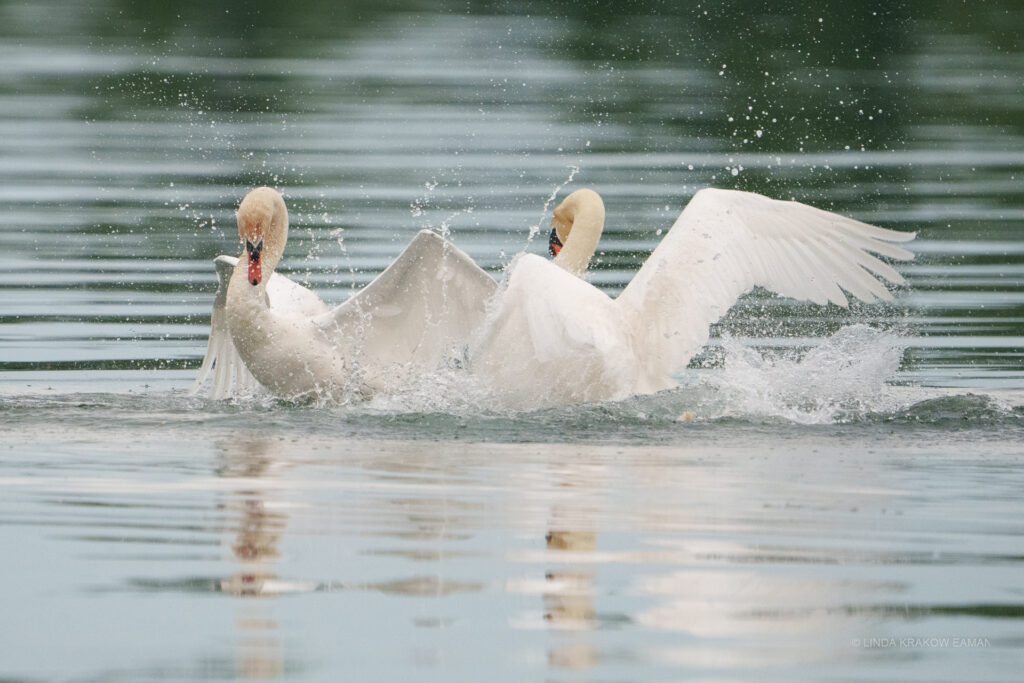 The babies were still close by, well within the danger zone. You can see them on either side of the drama.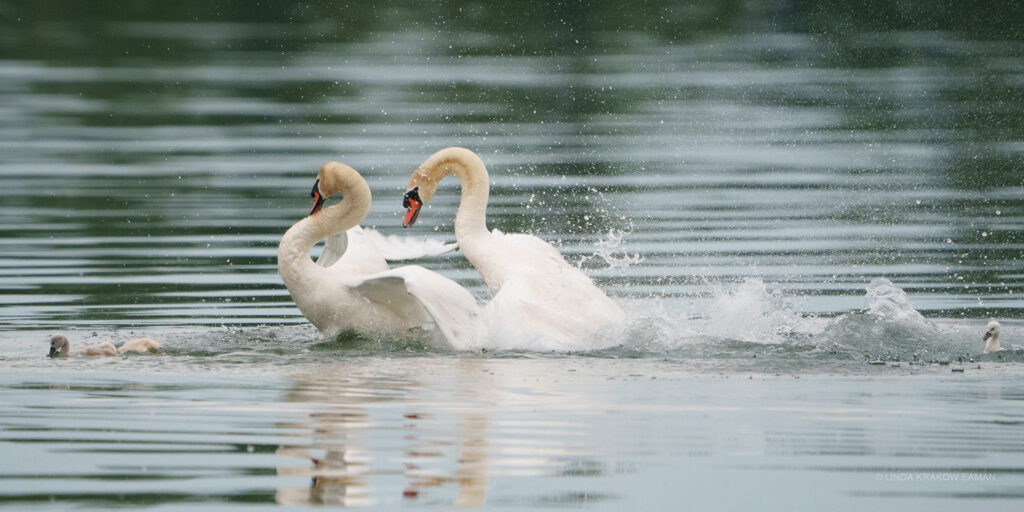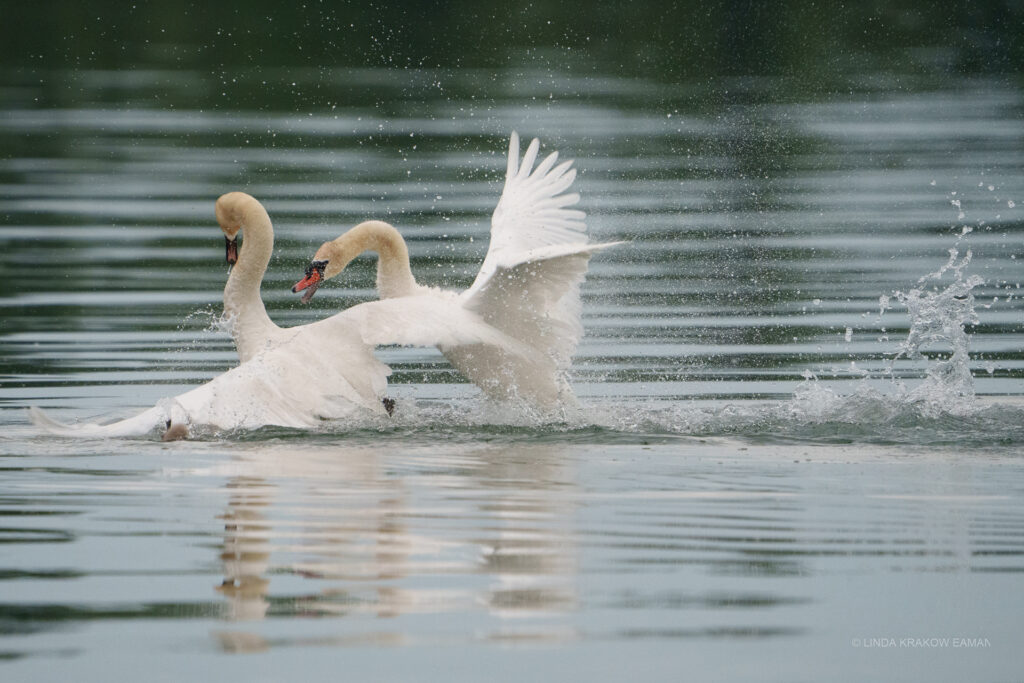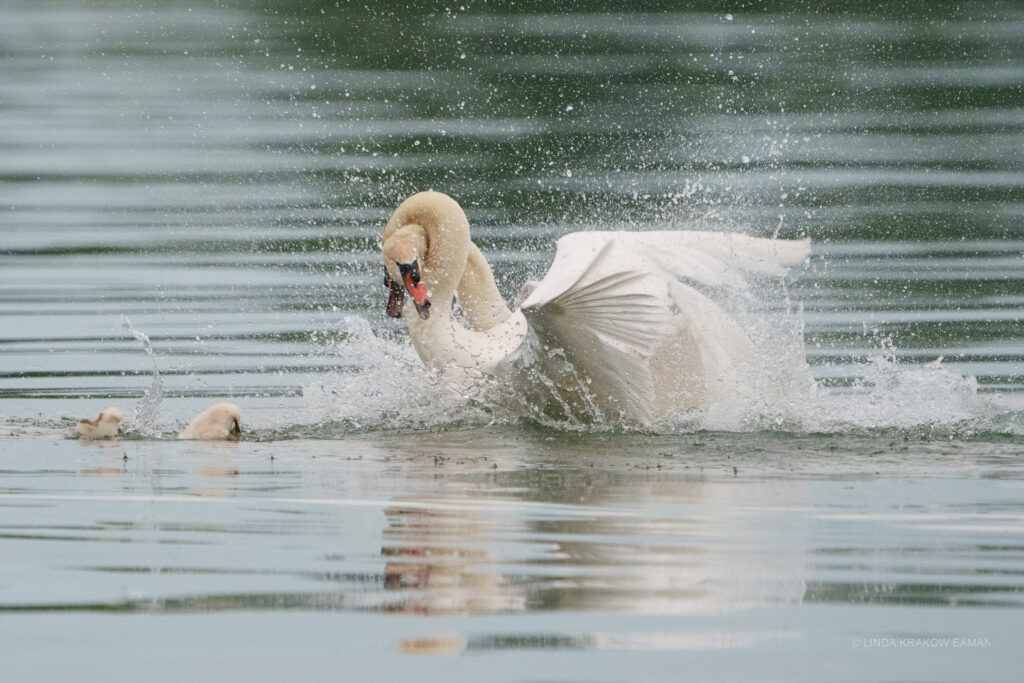 Eventually the interloper was chased away–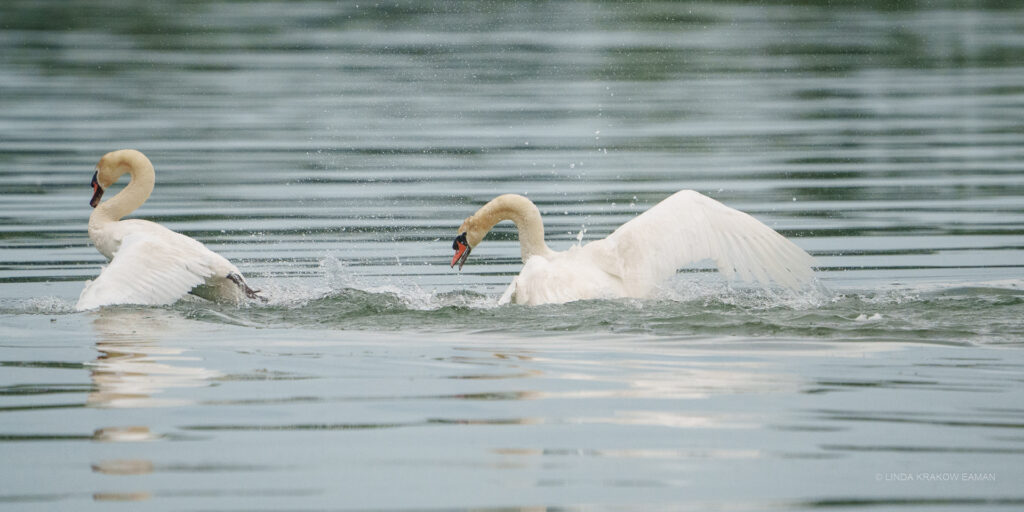 –and peace returned.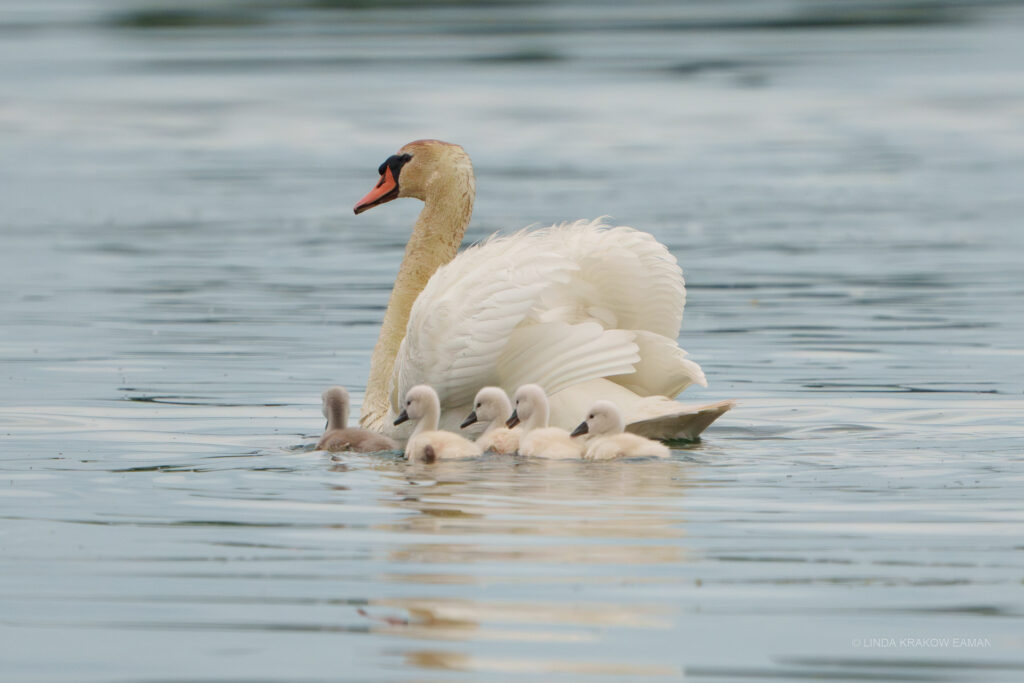 Total time? It seemed like much longer, but the time stamps on my photographs tell me the confrontation lasted twelve seconds!
And our dinner? Just lovely. I highly recommend the Hotel Wolfe Island for an evening of food and music. You might even see drama on the bay!