Finding hygge in Copenhagen
Hygge [noun]

"A quality of cosiness and comfortable conviviality that engenders a feeling of contentment or well-being (regarded as a defining characteristic of Danish culture)"  
There are people who travel for sun and beaches, and there are people who travel to see the world. I am firmly in the camp of the latter, so with a business trip on Marc's calendar, off we went to Copenhagen in cold, gray, snowy, wet March!
The Danish know how to handle winter, and Copenhagen's charm comes through even with gray skies. With snow falling outside, we were able to experience the joys of settling into warm, cozy restaurants for heartwarming soups and stews–a bit of what the Danish call hygge.
Some details about visiting:
Everyone speaks English. We read that they start learning English as a second language in 3rd grade, and add a third language shortly after.  The downside of this is I didn't learn anything beyond "tak" (thank you) and felt pretty stupid about.
It's expensive.
While the guide books all break the main area into half sections, you can easily cover it all on foot. 
Bicycles, and bicycle lanes, are everywhere!
You may notice there are no photographs of the famous Little Mermaid statue. I did go to see it–a bit of a long walk to the edge of a park, where she sits in a less than idyllic location overlooking an industrial part of the harbour. But copyright laws regarding the statue are very strict, so I won't be posting my photographs!
There is some interesting modern architecture too!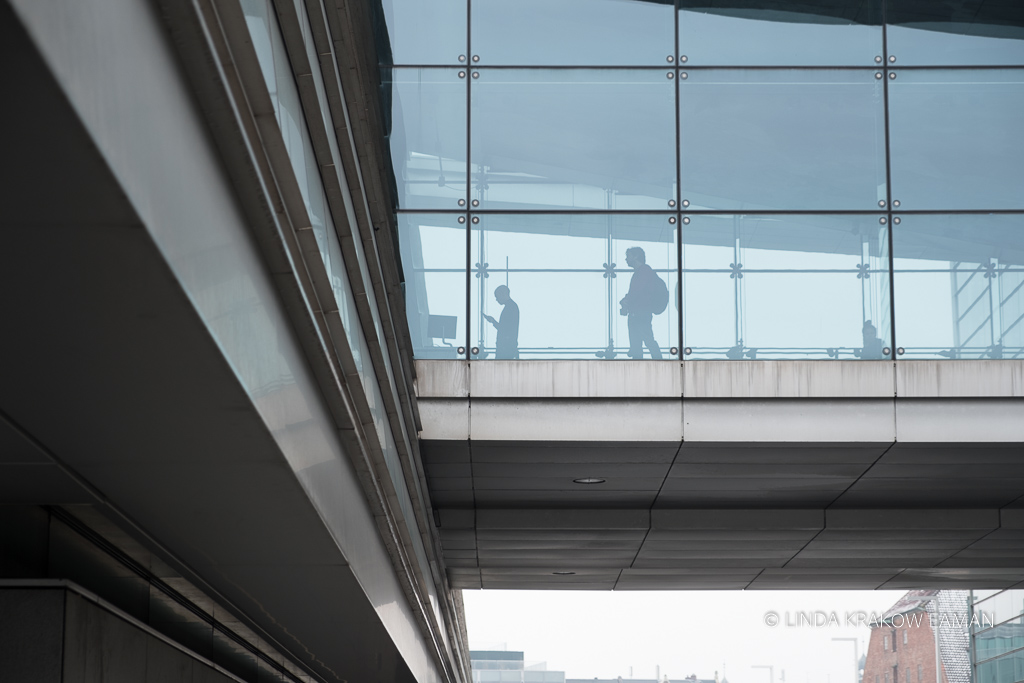 A few last pictures of lovely Nyhavn.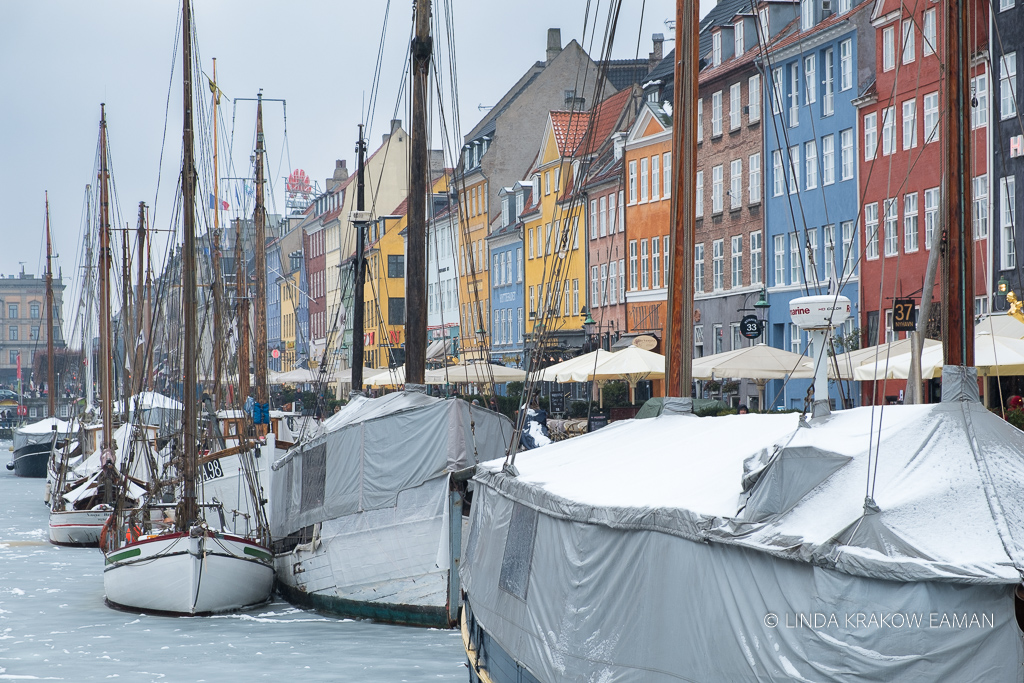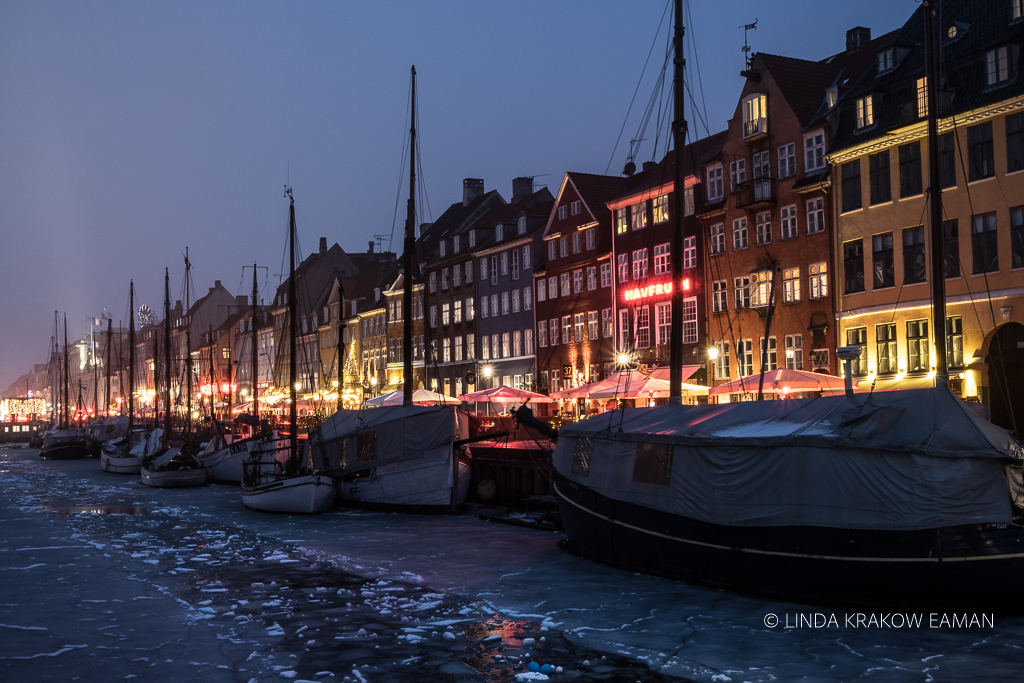 Makes you want to curl up with a cup of hot cocoa, doesn't it? I hope spring is coming, wherever you are!