Spain! Part II: A glimpse of medieval times
Toledo is for many people a day trip from Madrid. We decided to spend a couple of nights there, to experience the famous medieval city in the evening when the crowds were thinner.
Before driving into the city, we took a road that goes around it, for a viewpoint we found in a guidebook. I believe that was the first time Marc uttered the words, "Holy Toledo." You can see why this location was ideal for a fortress. The church on the left is the cathedral, and the large building on the right is the Alcazar, or moorish fortress or castle, now a military museum.
Then we headed into town. Driving around the outskirts of the old part of the city isn't too difficult… The roads are wide enough for the tourist buses, and our hotel was next door to one of the large parking lots where you leave your car for the duration of your stay. However, as Marc discovered upon taking a wrong turn, driving on the smaller streets which were designed for foot and donkey traffic is hair-raising. Several times we stopped and watched in awe as locals navigated the streets with inches to spare.
The extremely narrow streets are an experience in themselves even on foot, and it's worth spending some time just wandering. There's a centuries-old building, church, or door every few steps along the cobblestone streets, and if you get away from the souvenir shops you can imagine what it might have been like in medieval times.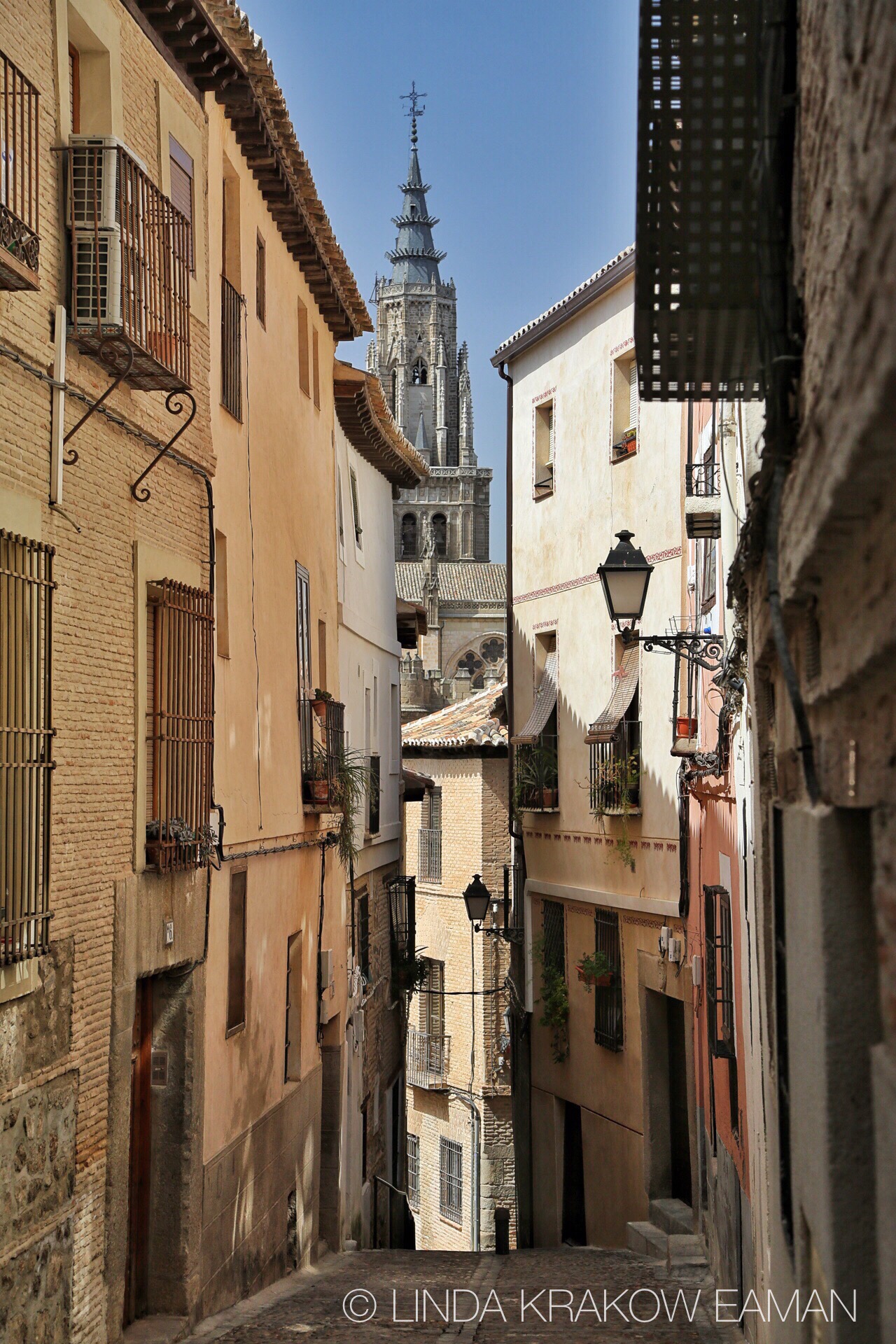 The knocker on an old door… I could make a book of all the photographs I took of the doors.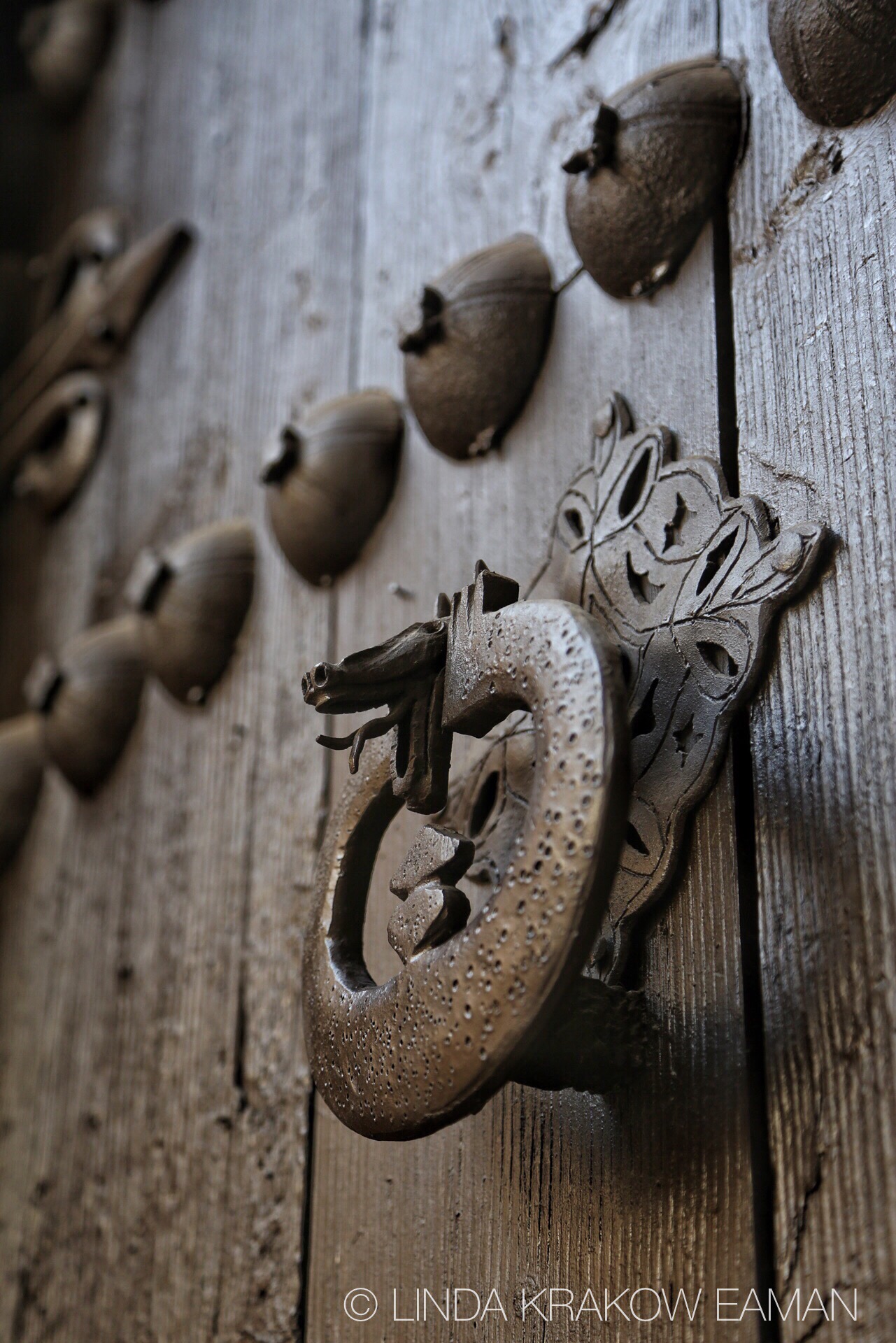 But there are also a lot of places to visit, and it's easy to catch yourself saying "Holy Toledo" many more times. We skipped some of them in favor of just wandering (and because afternoon breaks for cold beer and tapas are a necessity in hundred degree heat), but we managed to cross quite a few off the list.
The cathedral is pretty amazing from the outside.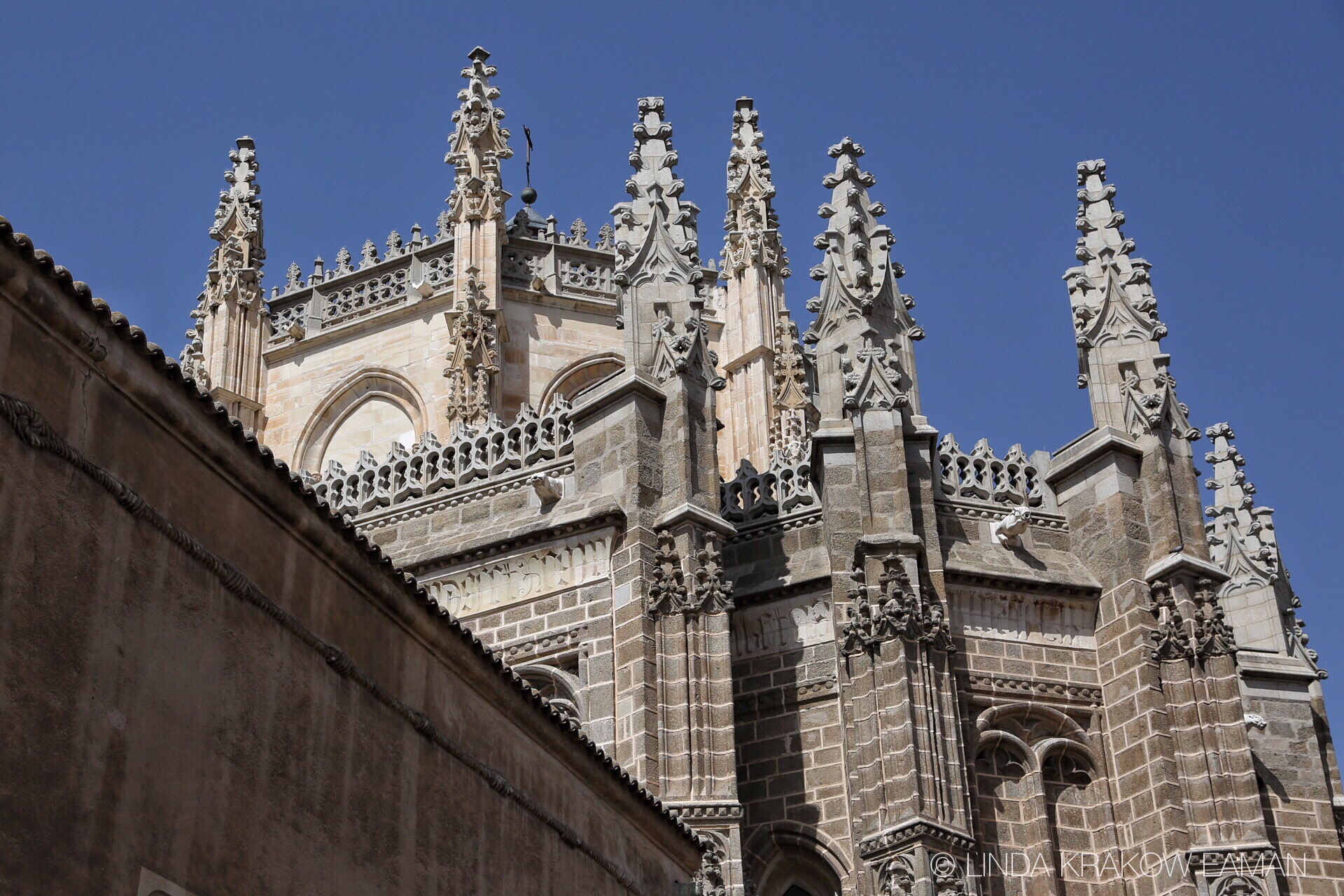 You buy tickets–which include an audio guide–in a little shop across the street, and then you spend the next hour picking your jaw up off the floor.
The main altar… Take a minute to notice the people and think about the scale here. This place is huge!
The carvings in the choir are incredible works of art… Every inch is detailed. I particularly liked the slightly grotesque creatures.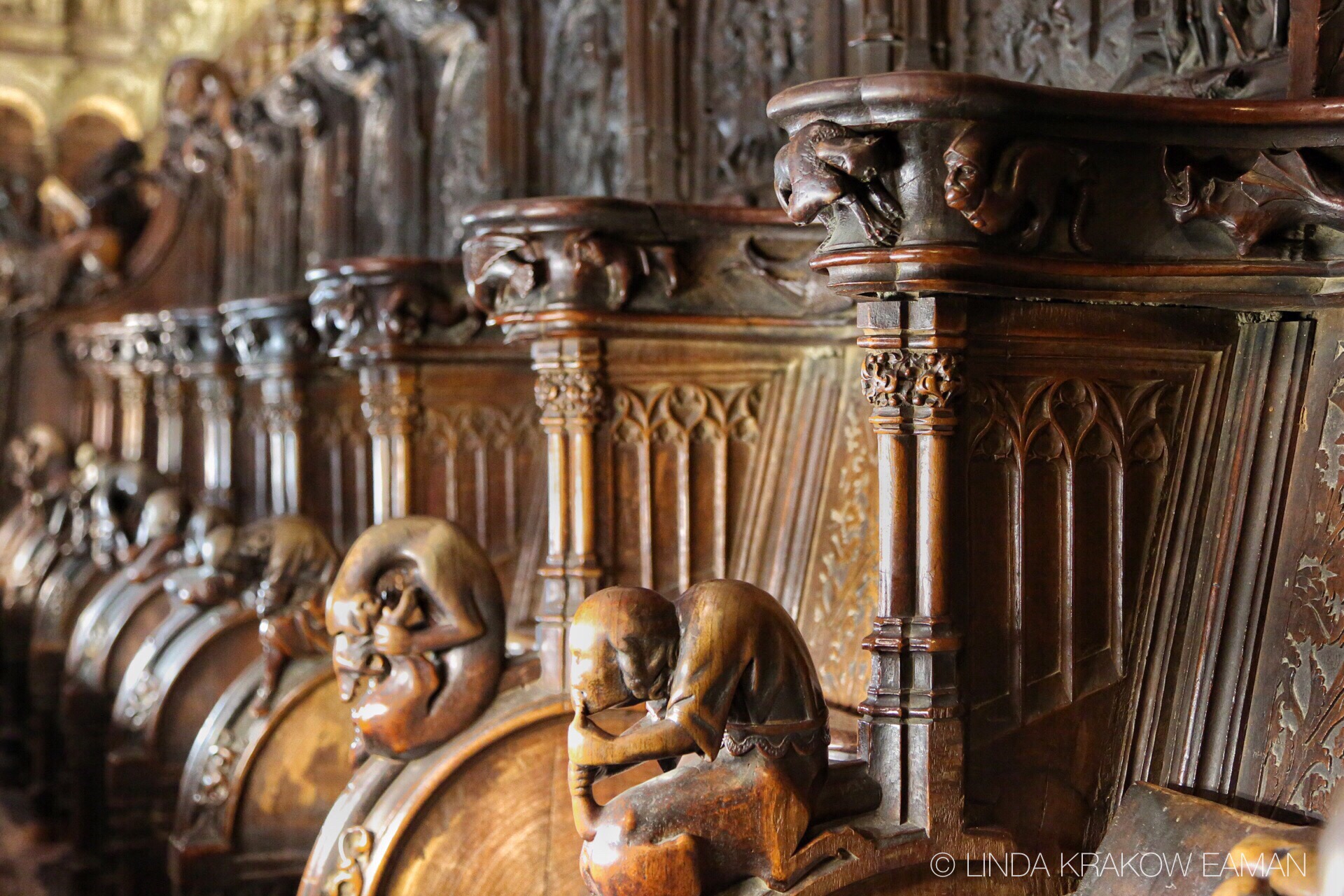 An antechamber… Paintings of every archbishop since the sixth century.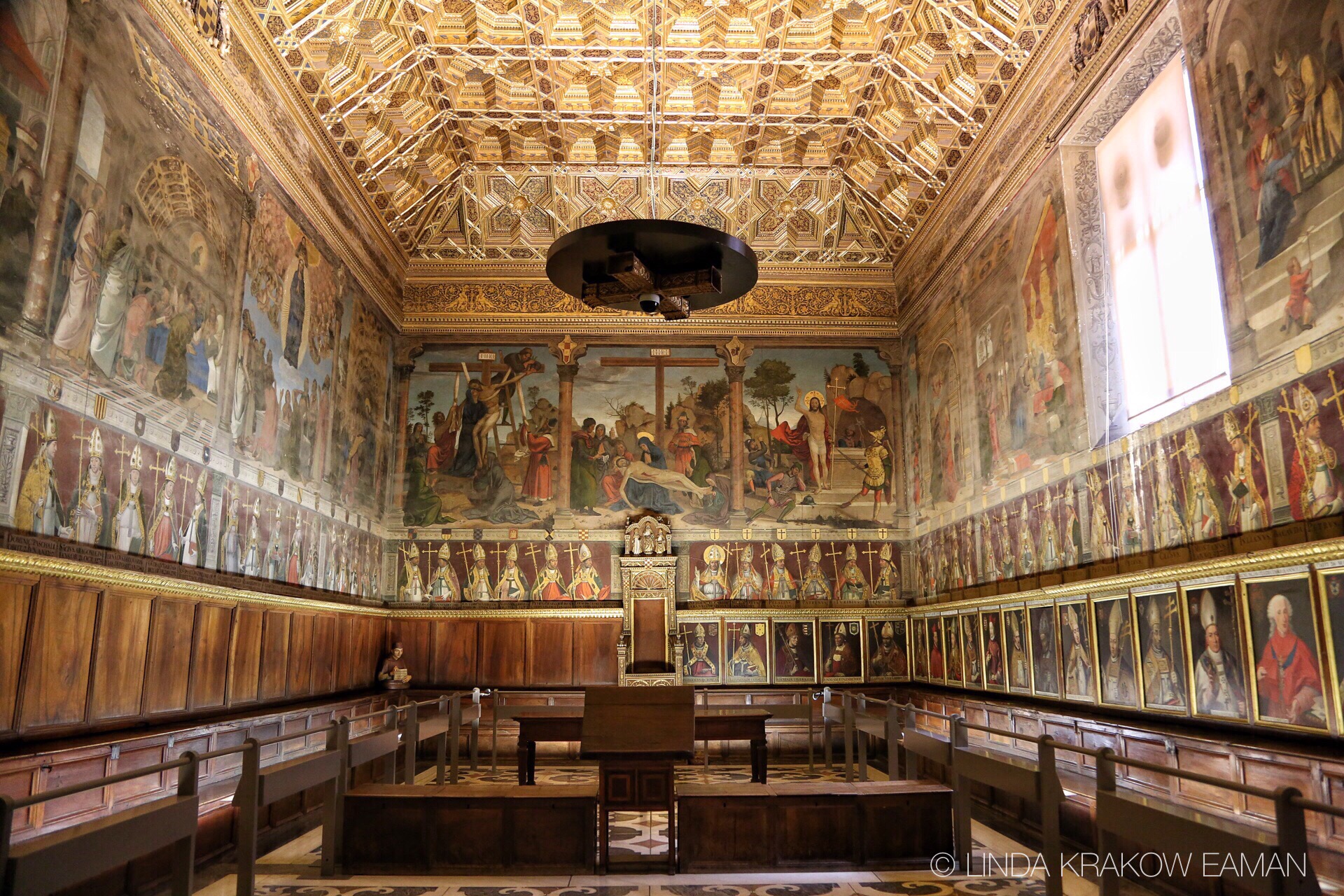 The sacristy is a museum of El Greco, Goya, and other painters' works that would be the envy of any museum, with an incredible barrel vaulted ceiling by Giordano.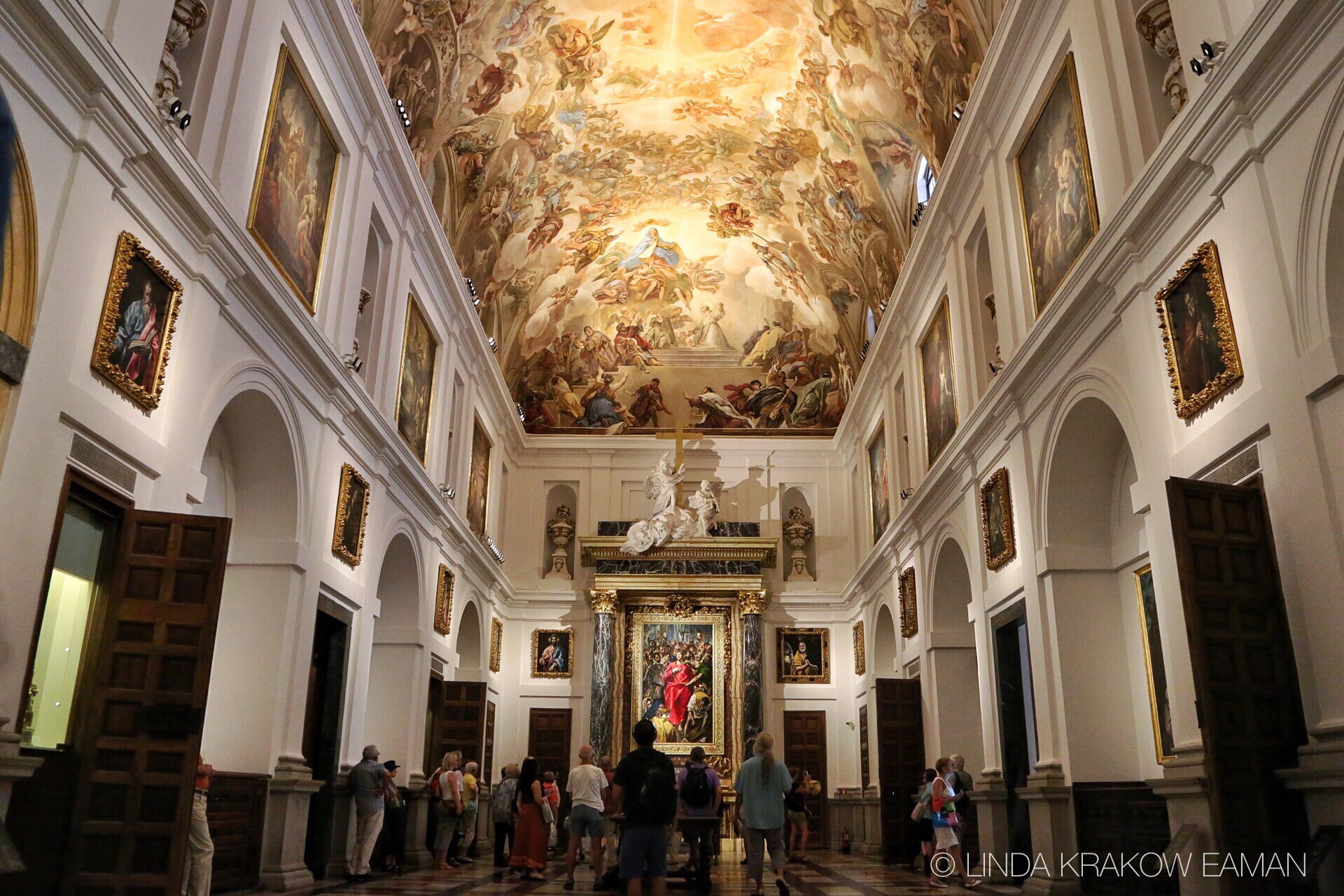 A spectacular opening in the ceiling lights an altar during mass.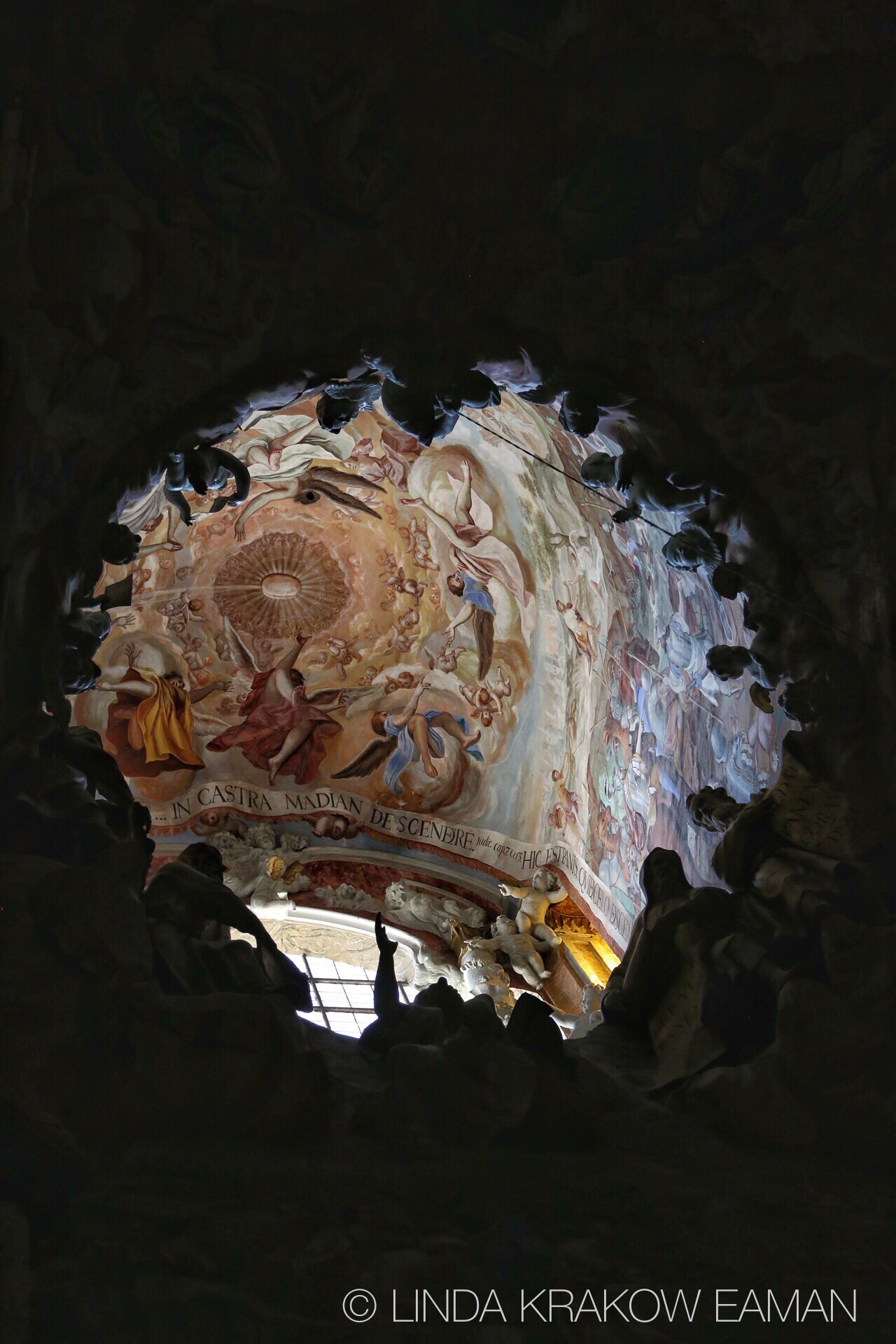 Even a small room off the cloister is spectacular.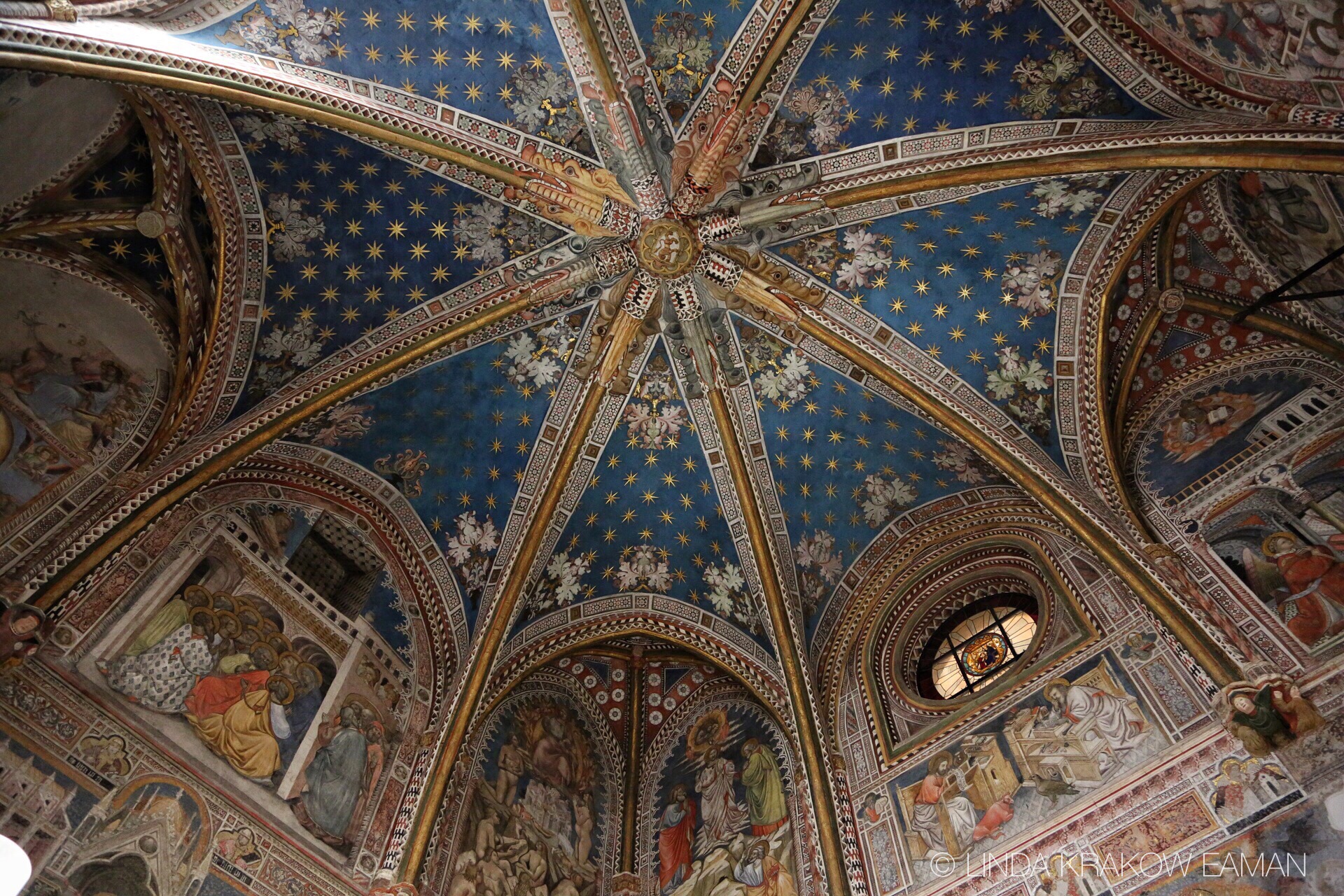 There are two synagogues to visit in the Jewish quarter. The first is the Sephardic museum, or El Transito Synagogue. Built by Muslim craftsmen during a period of tolerance, it was shortly thereafter converted to a church when Jews and Muslims were forced to convert or leave. Later used as a shelter, a hospital, a private home, a chapel, a military barrack, a national monument and finally, a museum, it is steeped in layers of history and includes historical Jewish items as well as the building itself.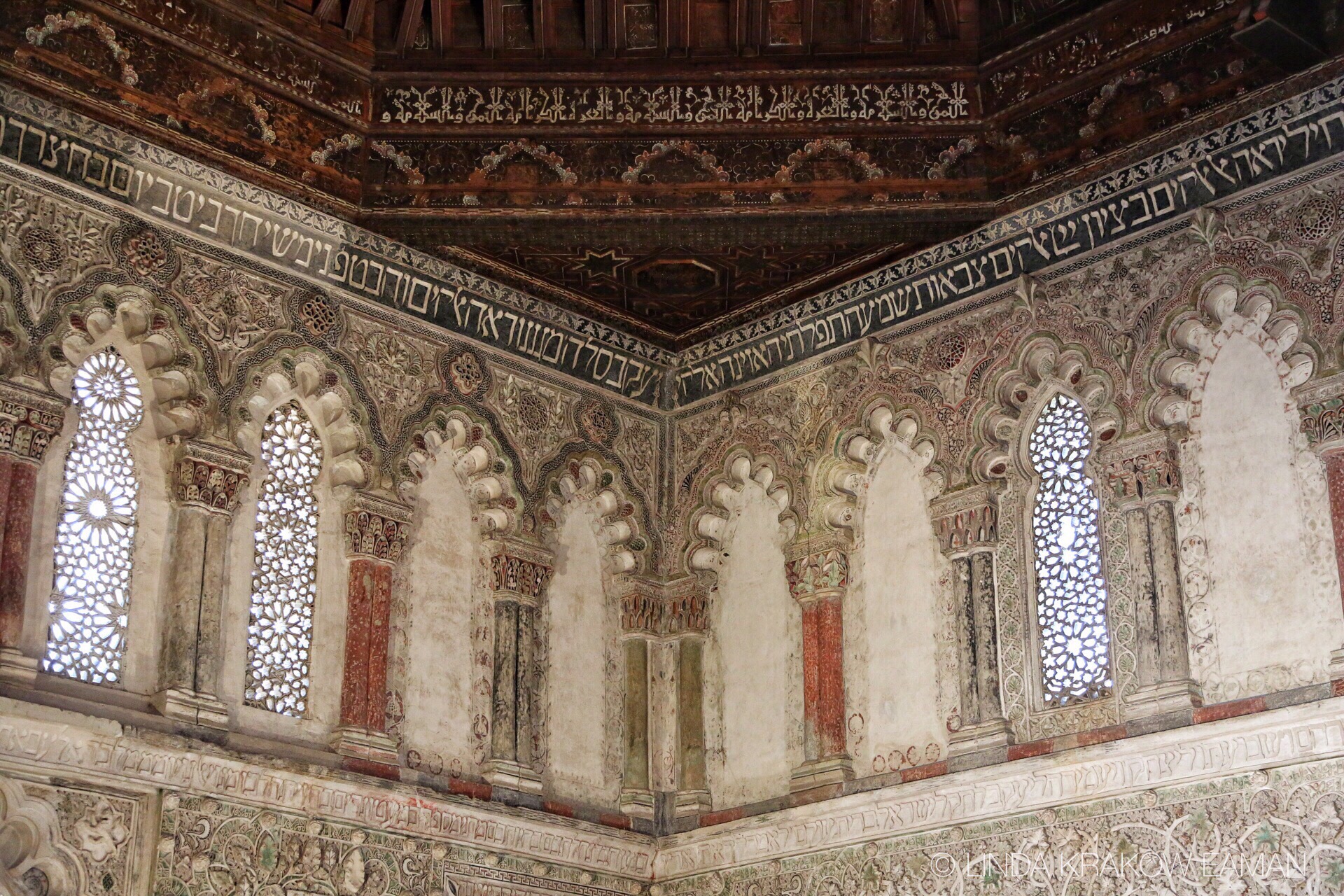 The Synagogua Blanca has a similar history. It was interesting to watch a tour group of Israeli men dancing in the courtyard and then talking with a nun.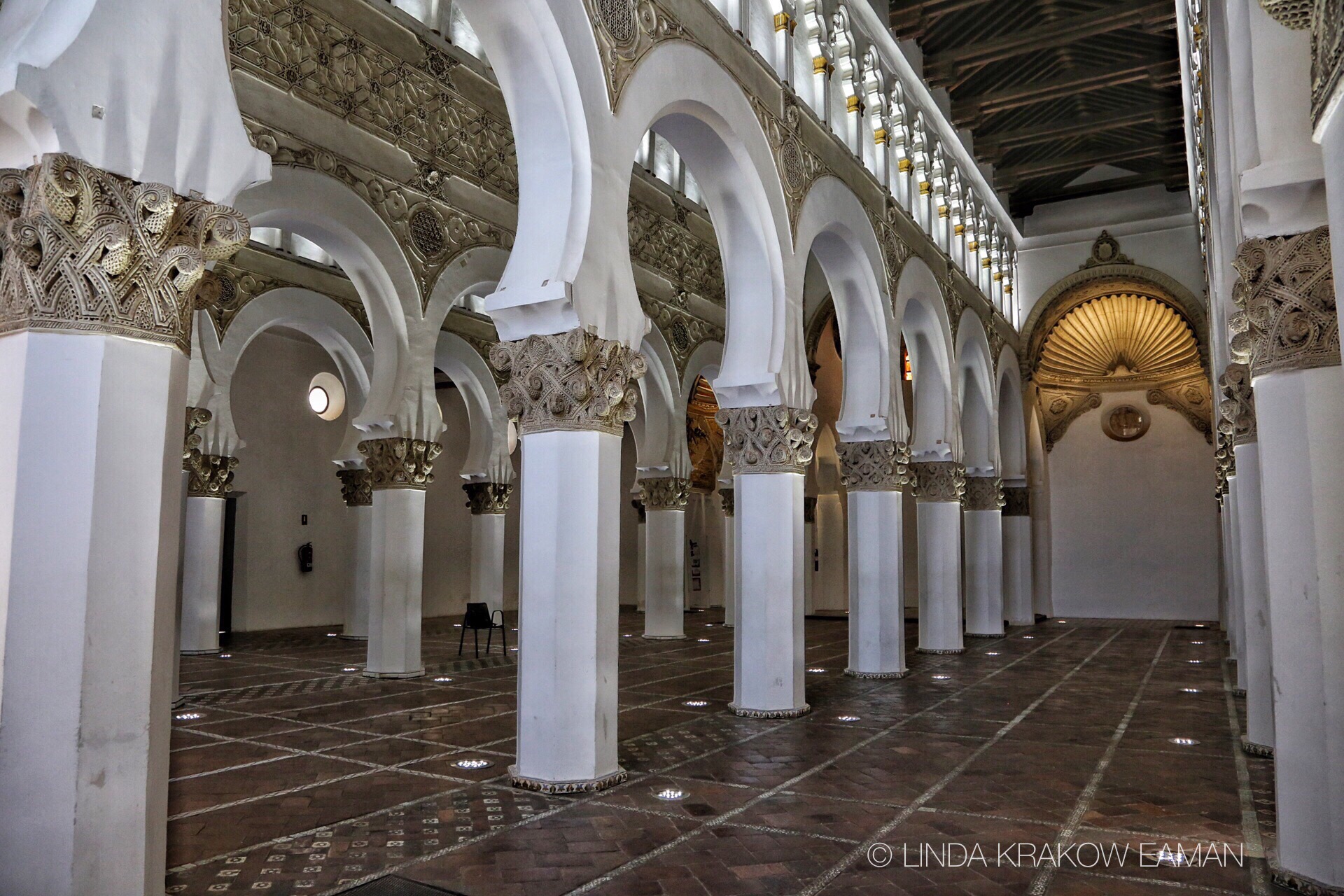 Almost across the street from the first synagogue is the El Greco museum. The Greek artist settled in Toledo and although he was under-appreciated during his lifetime (although that may have been as much about personality as about style) his art is all over the city. This house was restored by someone who originally thought he had purchased the house El Greco lived in, although it is actually right nearby. It also has additional rooms that are a museum of El Greco's work and that of other Spanish artists. It was interesting to read that his studio was really a business, in a way that I haven't usually thought about the old masters. He employed assistants as well as woodworkers, sculptors, and others, and many of his commissioned works, such as altar pieces, were a joint effort although the master had a hand in all of them.
Back to the churches and related buildings… The San Juan de Reyes monastery includes yet another gorgeous church, but my favorite part was the cloister.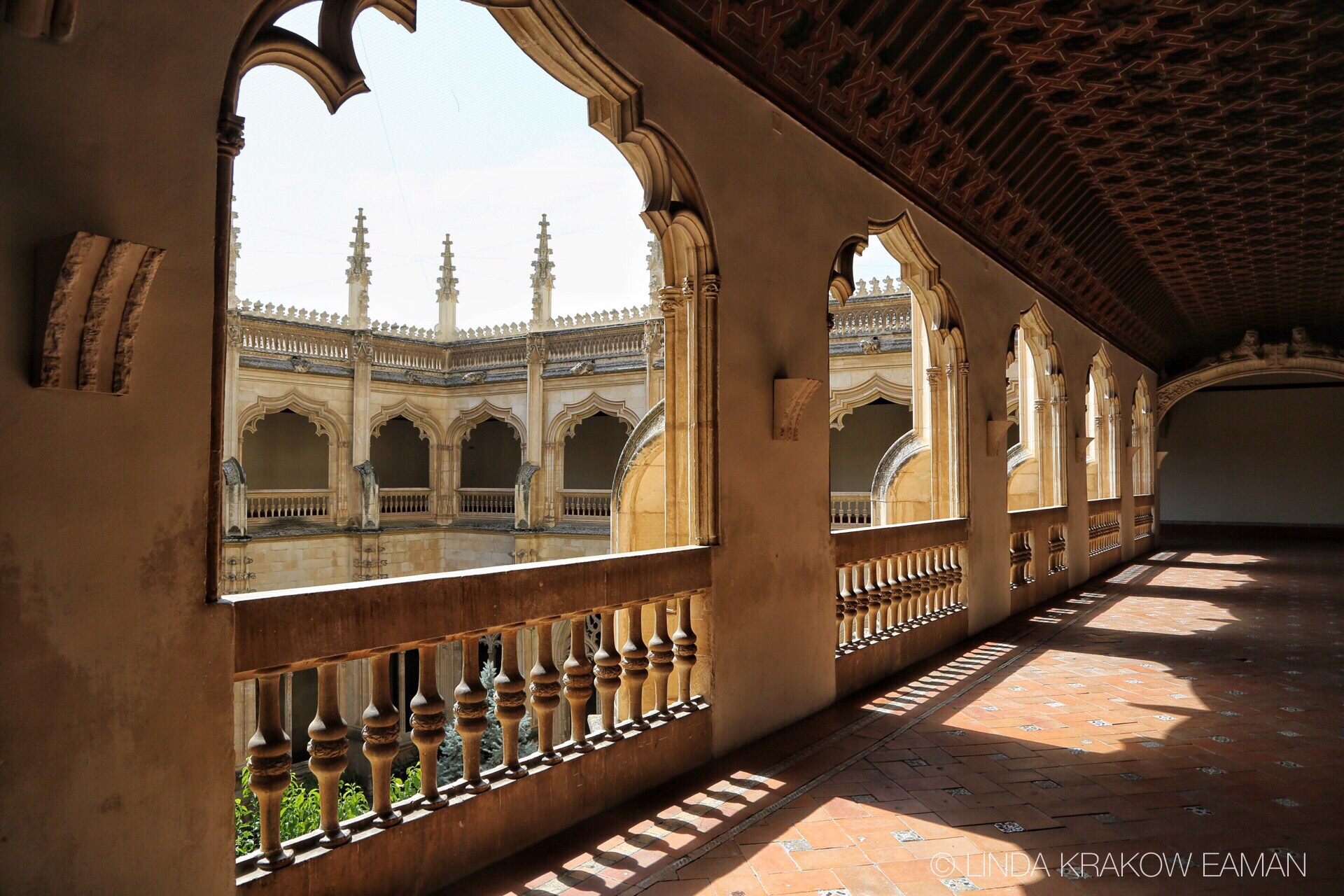 Here you can see the cobblestone streets. And the fact that there's a lot of uphill walking.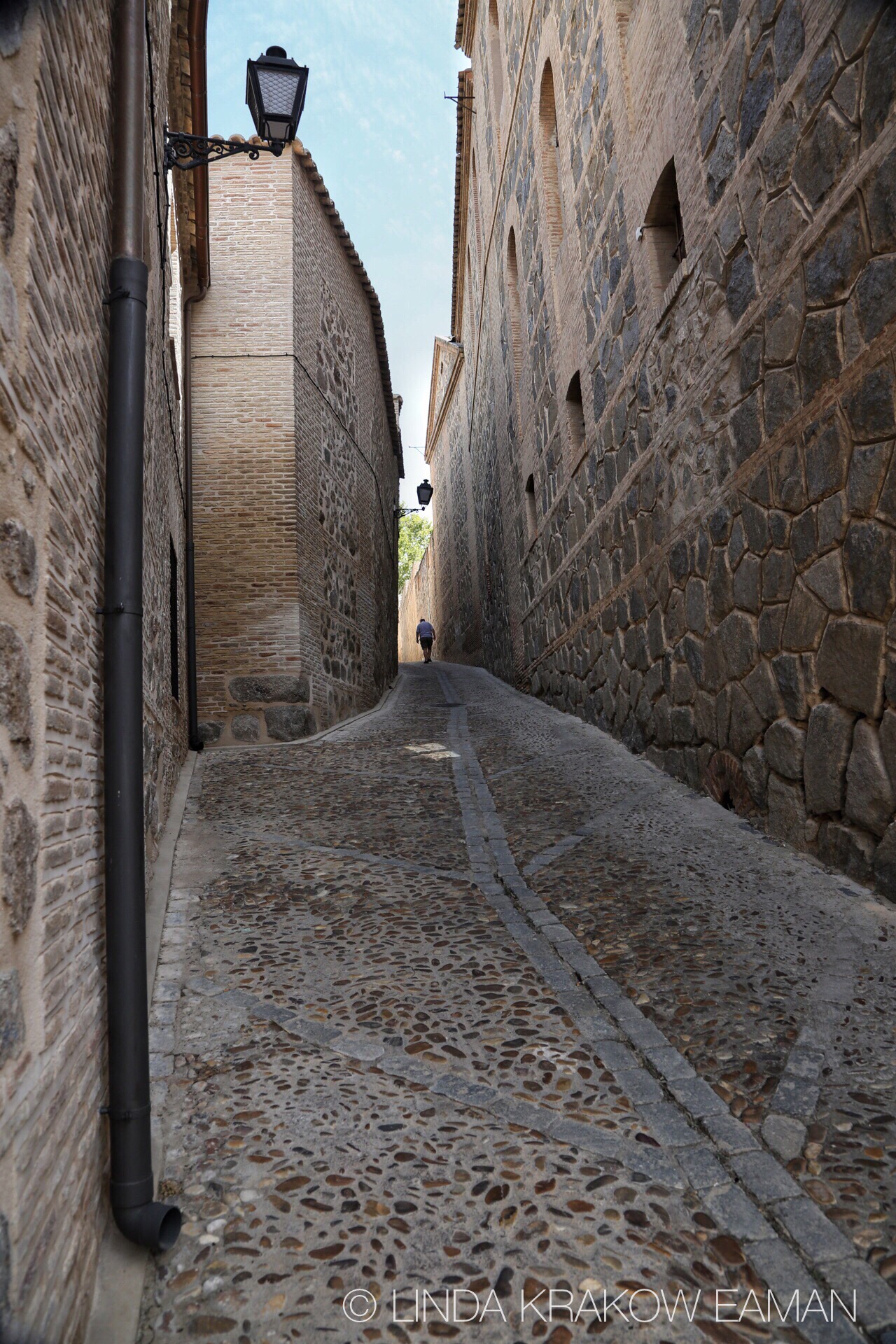 And finally, the Visigothic museum in the Church of San Roman. Spain's history is fascinating, and every building has a story, but I'm skipping that here; you can easily look it up, as well as more details about any of these places, if you're interested. Suffice to say that in this case, I was more interested in the building than in the museum!
After two days it was time to move on… But first, one last cafe con leche at Il Cappuccino, an amazing little shop owned and run by Andrea, an enterprising young man with a passion for coffee.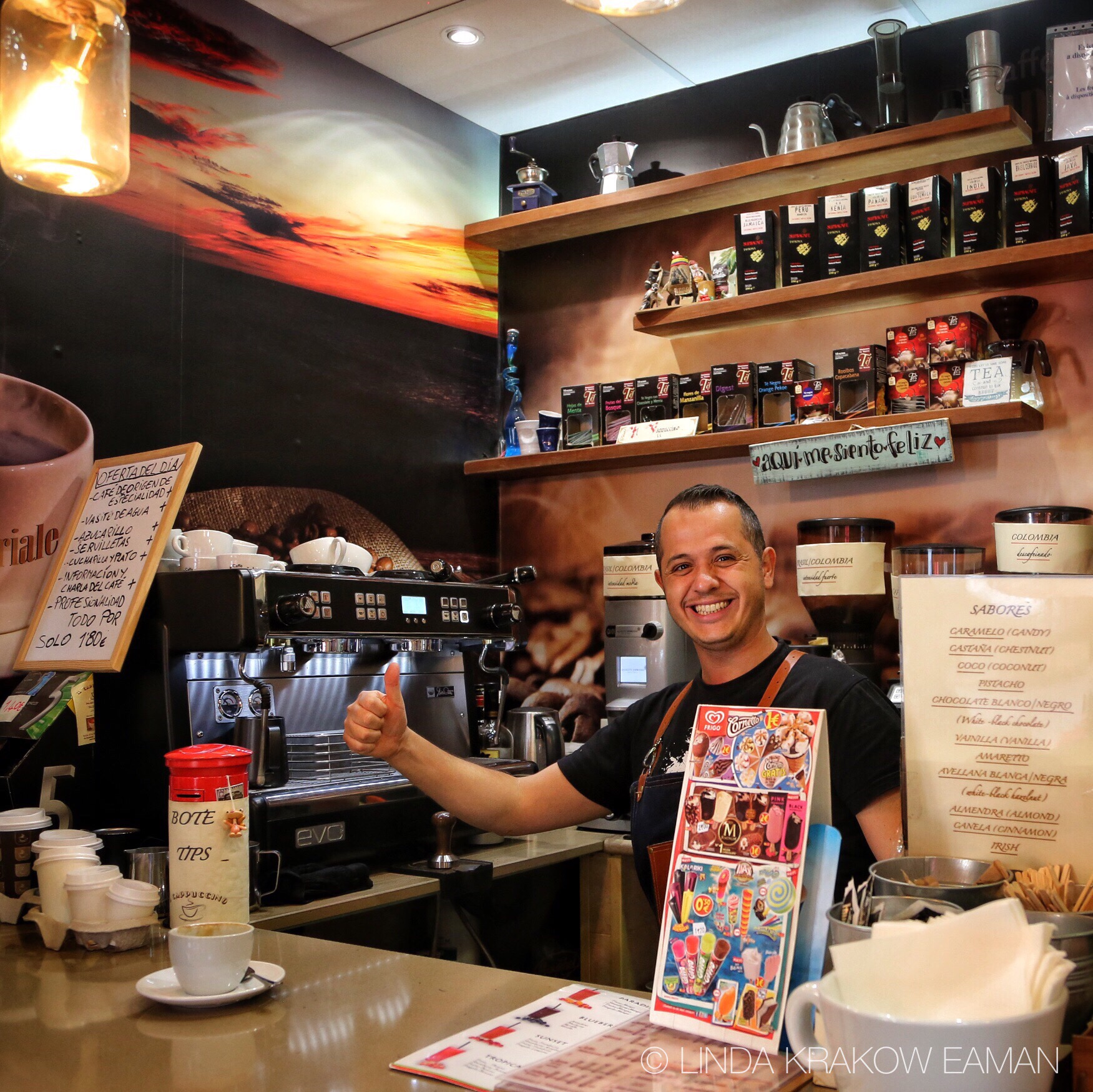 Then on to Consuegra to see the windmills. (Now I need to watch a Don Quixote movie, as apparently these are part of the story.) Thank goodness you can drive right up to these, because it was HOT and even a tiny bit of hiking was brutal. And yes, there's a castle up there too. We decided not to go in.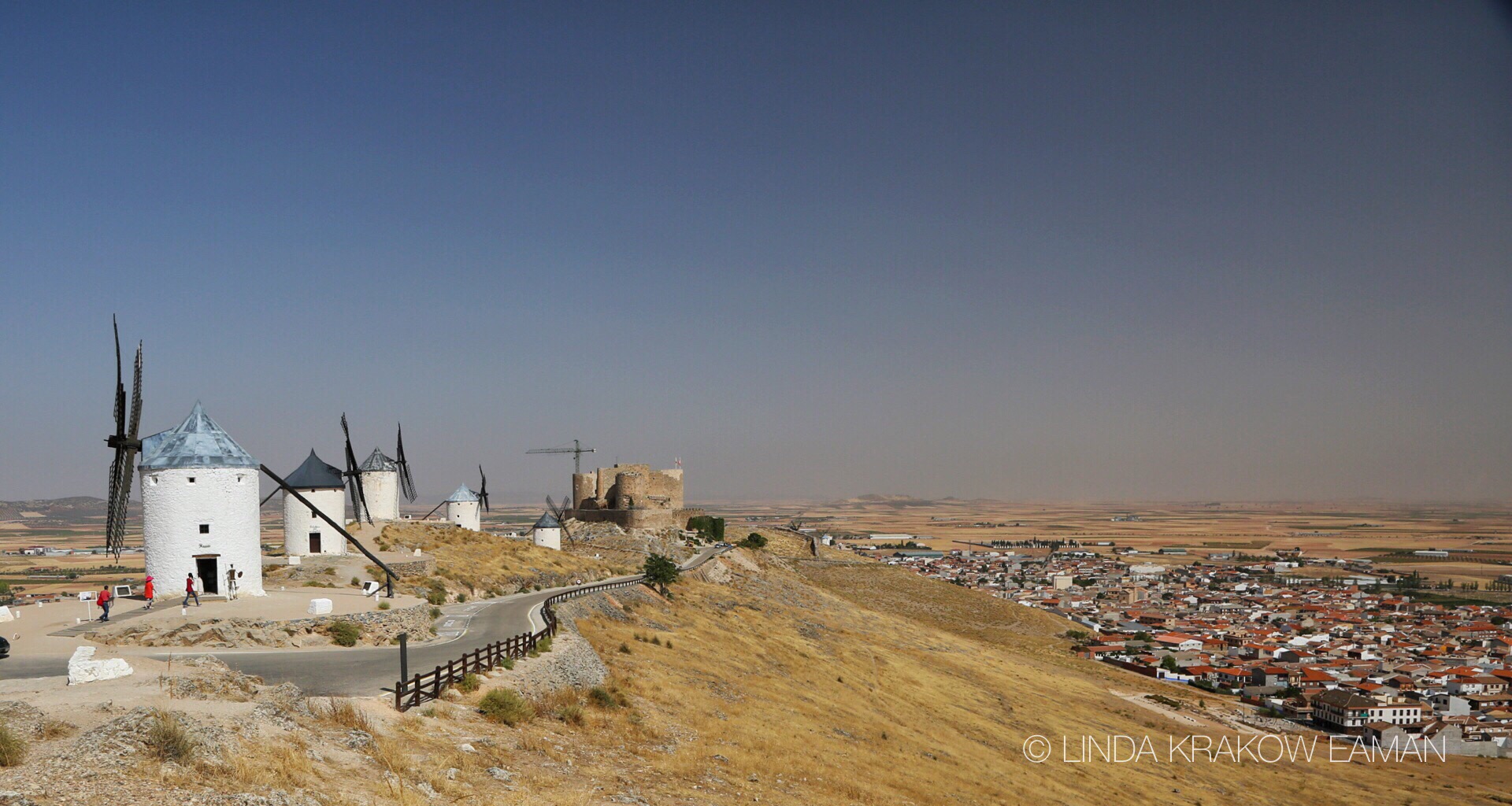 Toledo seems to be the most famous of southern Spain's medieval cities, but we briefly stopped in two others that we liked just as much, if not more: Ubeda and Baeza are both UNESCO world heritage sites. They were quiet when we visited, perhaps because it was mid-day and 100 degrees out.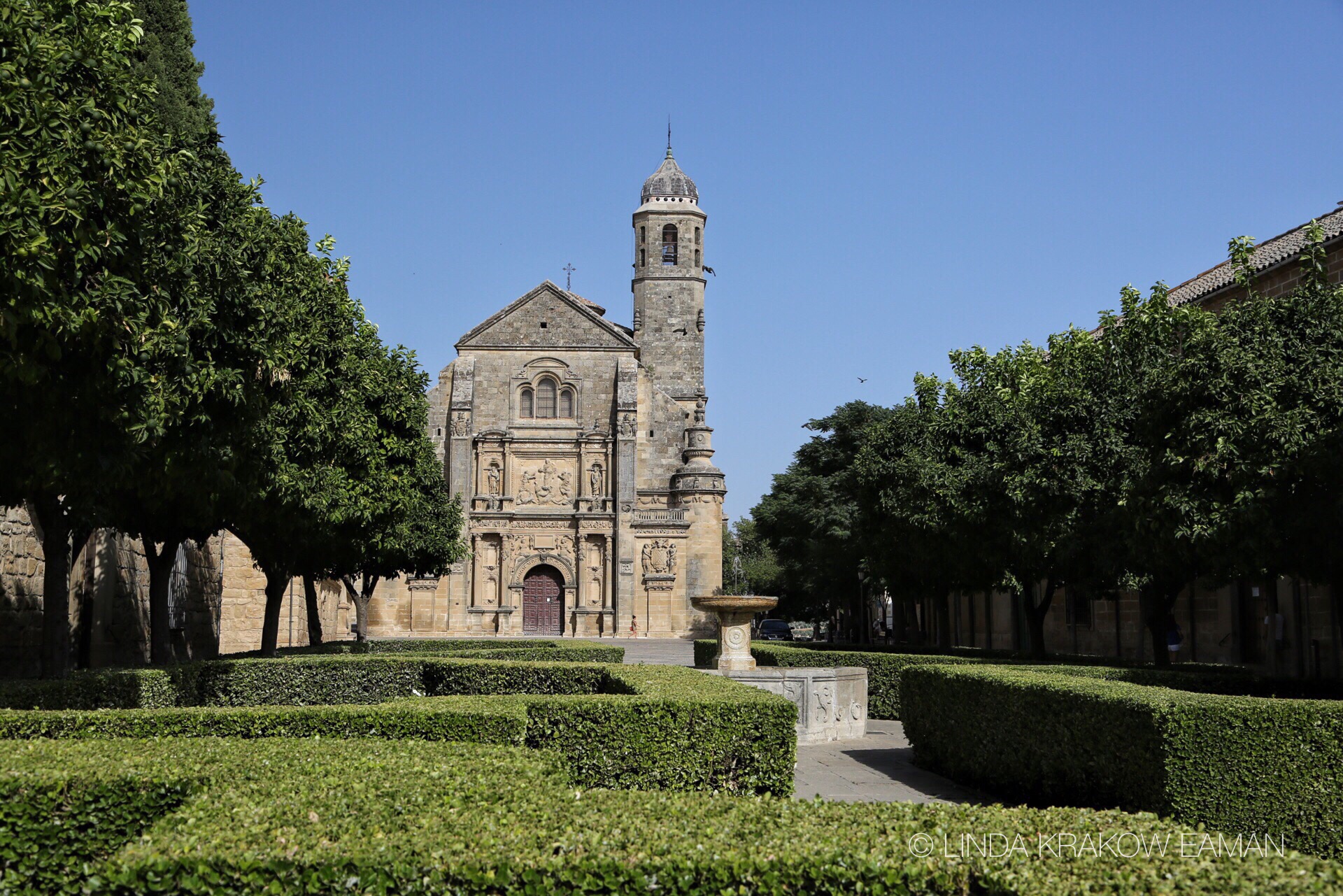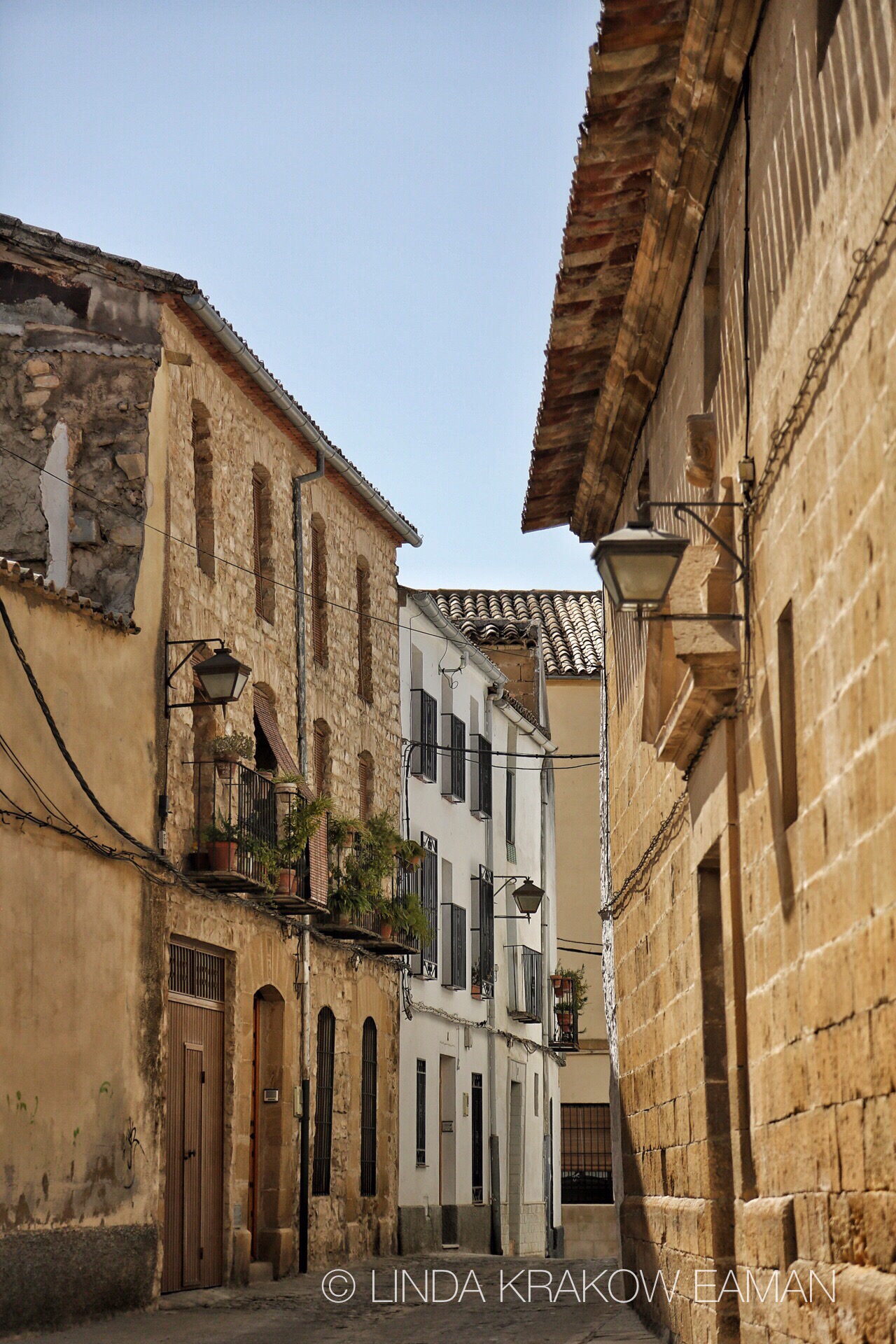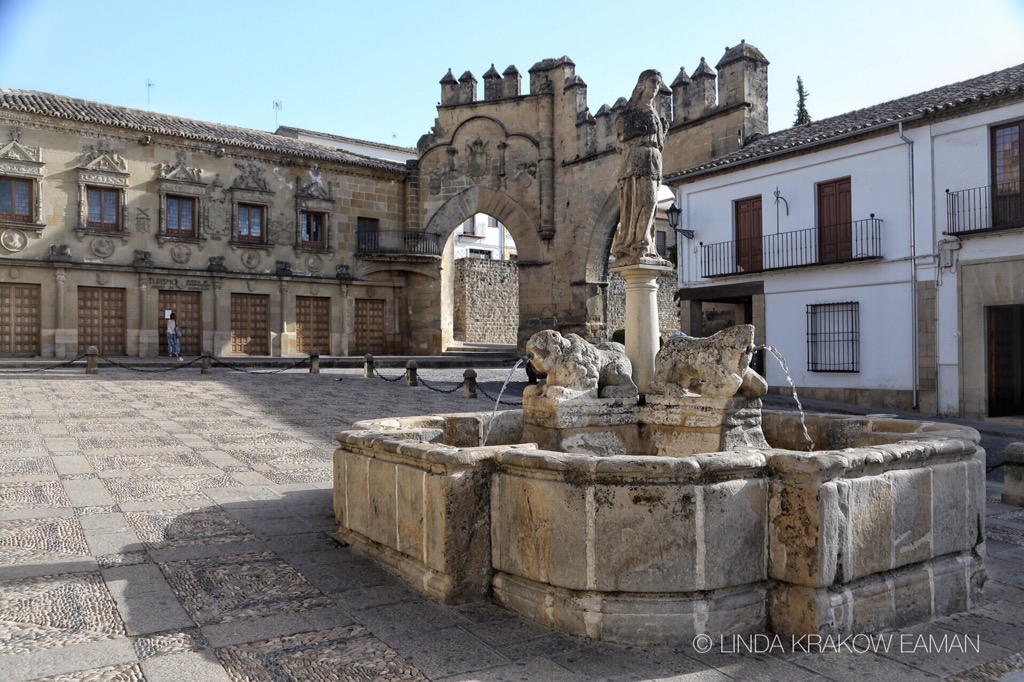 I had been wanting to bring home a piece of Spanish pottery but wasn't sure about the stuff in all the souvenir shops, so we were happy to find a real craftsman in Ubeda. Tito's shop and studio are like a museum and we wandered the whole place at least three times before settling on this olive oil pitcher.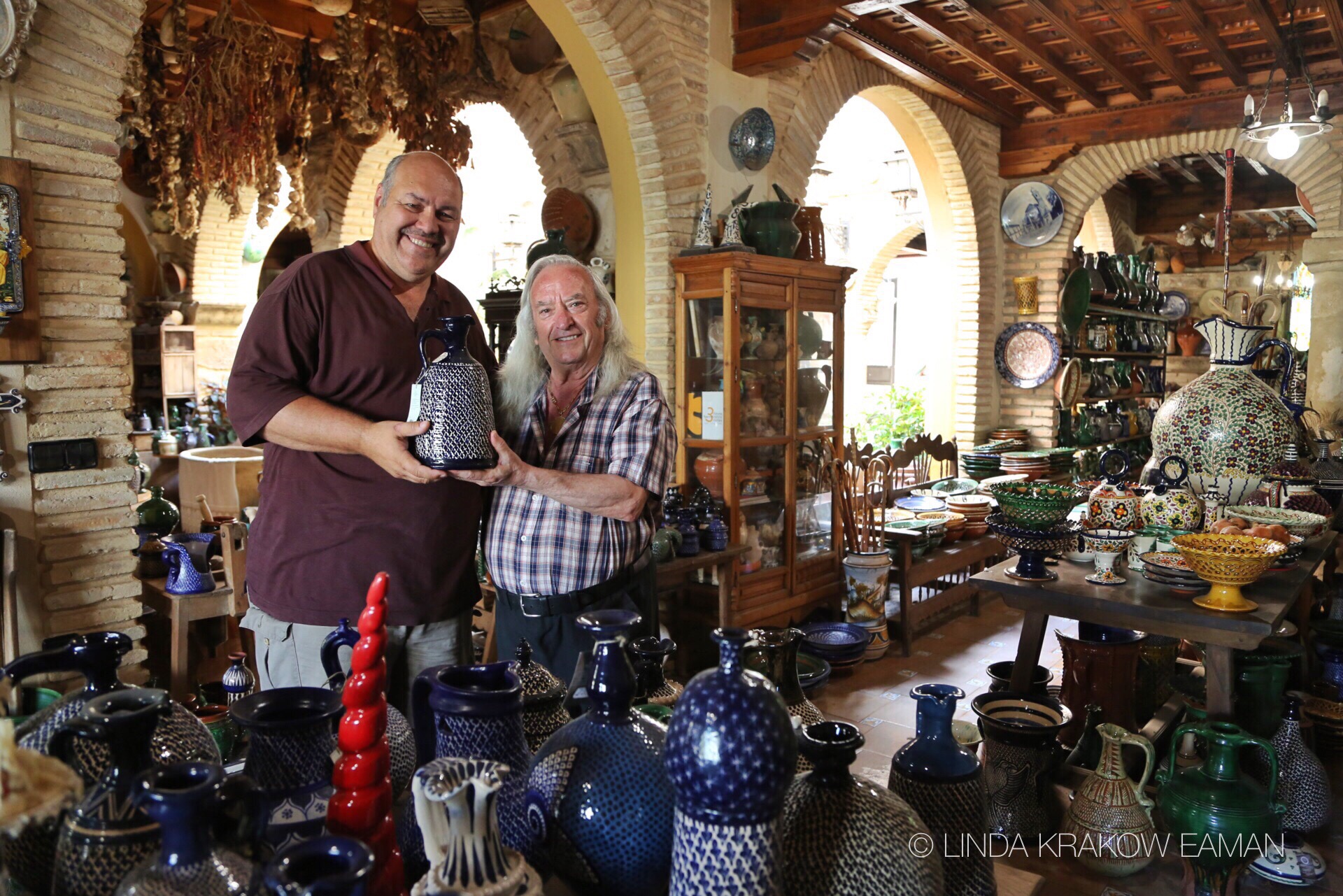 Next, on to Granada. Stay tuned…