St. Paul's Cathedral
Everywhere I've lived or travelled, I have found one or two spots that grab me, seeming to exert a mysterious gravitational pull. If I set out without a destination, that's where I'm likely to end up. In London, that pull seems to come from St. Paul's Cathedral. It's not a religious thing, and I've only actually been inside once since we've been here. But if I head out for a walk–and I'm fortunate that I can walk out my front door and be there in fifteen minutes–I'm likely to find myself at St. Paul's.
The cathedral rises majestically from its surroundings, providing glimpses of its dome between buildings at the end of the myriad streets and passages leading up to it. So you can be walking along without realizing where you are, look up, and suddenly there it is!
In many ways, St. Paul's embodies London's history and resilience. The first Christian cathedral on the site was built around 600 AD, and there may have been a Roman temple there before that. The first cathedral burned down, the next was destroyed by Vikings, the next also burned… The fourth, now known as Old St. Paul's, was for a time used as a marketplace and as army barracks, and was finally destroyed in the Great Fire of 1666. The current, iconic building was designed by Christopher Wren, one of 52 churches he built after the fire. St. Paul's survived the Blitz attacks of 1940, becoming a symbol of the city's strength and resurgence–photos show it standing strong amid the rubble of nearby structures that were completely flattened.This is one of London's big tourist destinations and it's easy to spend a few hours exploring the interior.  But I usually stay on the outside, approaching it from the back where it most seamlessly blends into the surrounding area.  I've wandered through the church garden, sat on the front steps, listened to the bells while having coffee in nearby Paternoster Square, tried on hiking shoes in the shop across the street, and taken the elevator to the top of the nearby shopping center for a bird's eye view.
So I thought I'd share some of my favourite St. Paul's sights.
Normally, photography is not allowed inside the cathedral. However, they do offer a few evenings each summer when some of the areas are closed but cameras (no tripods) are permitted.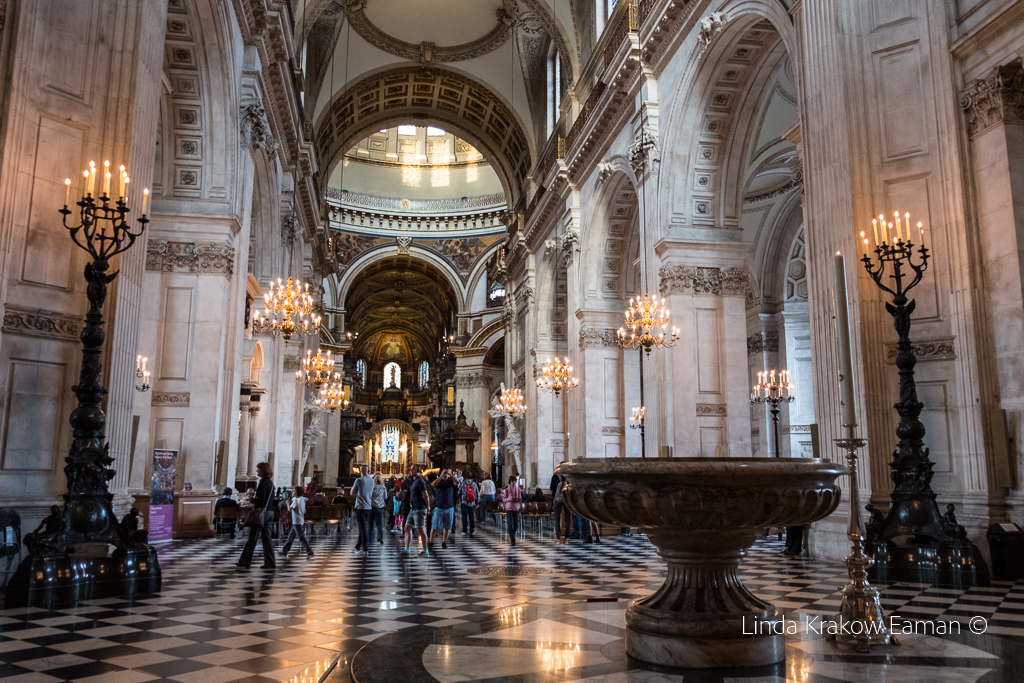 St. Paul's sits on the edge of the financial district, a bit outside of the most touristy areas of the city. It's a great place for people watching.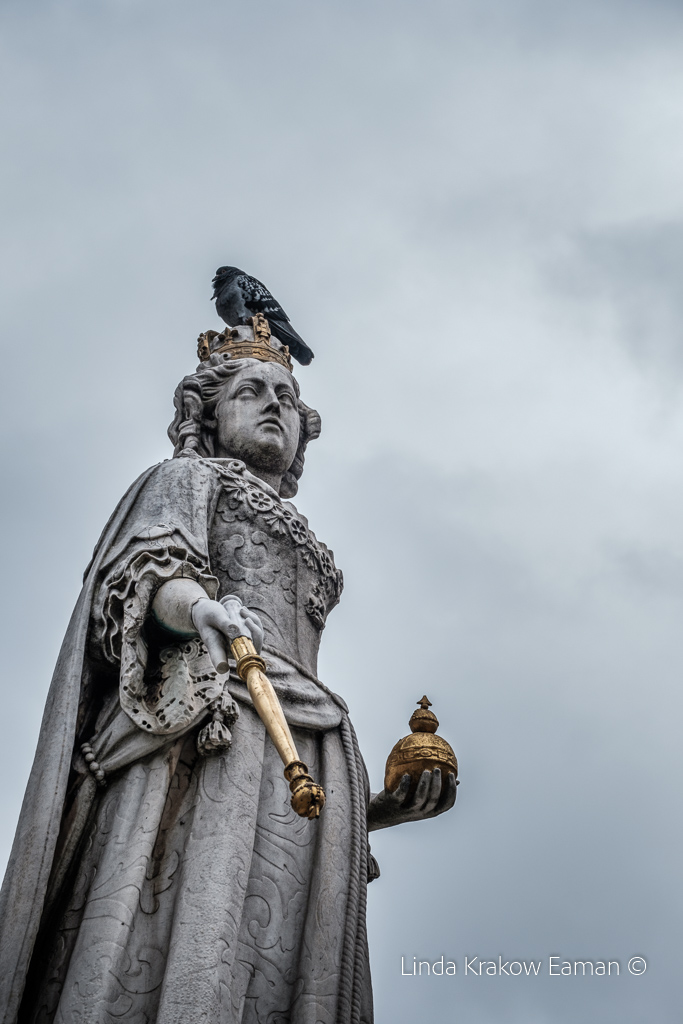 More bits and pieces that have caught my eye… It's remarkable how interesting pigeons can be!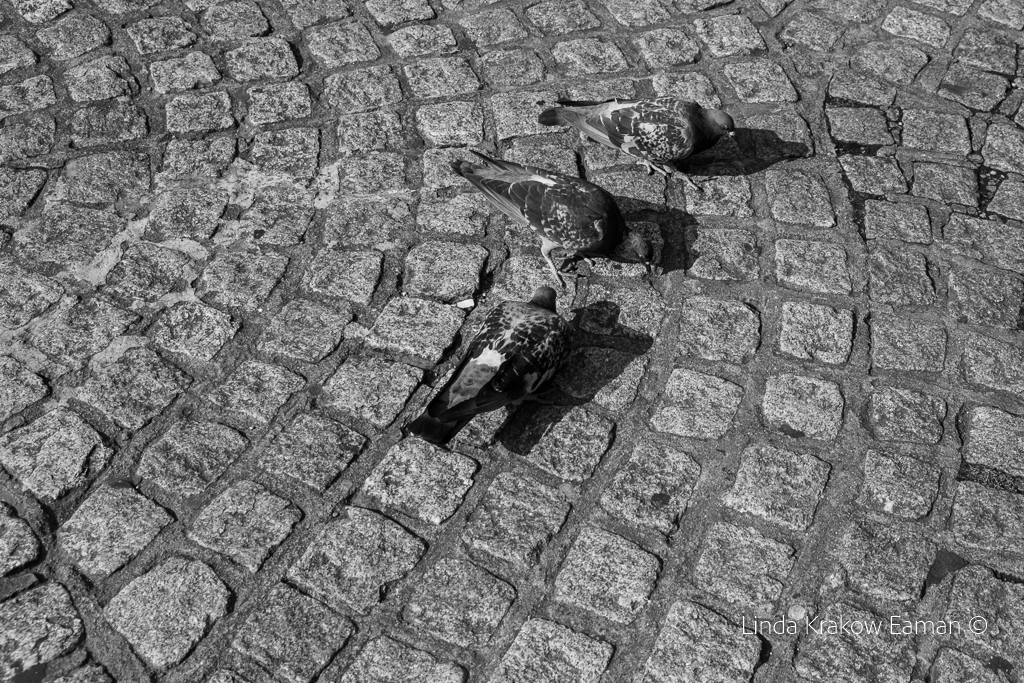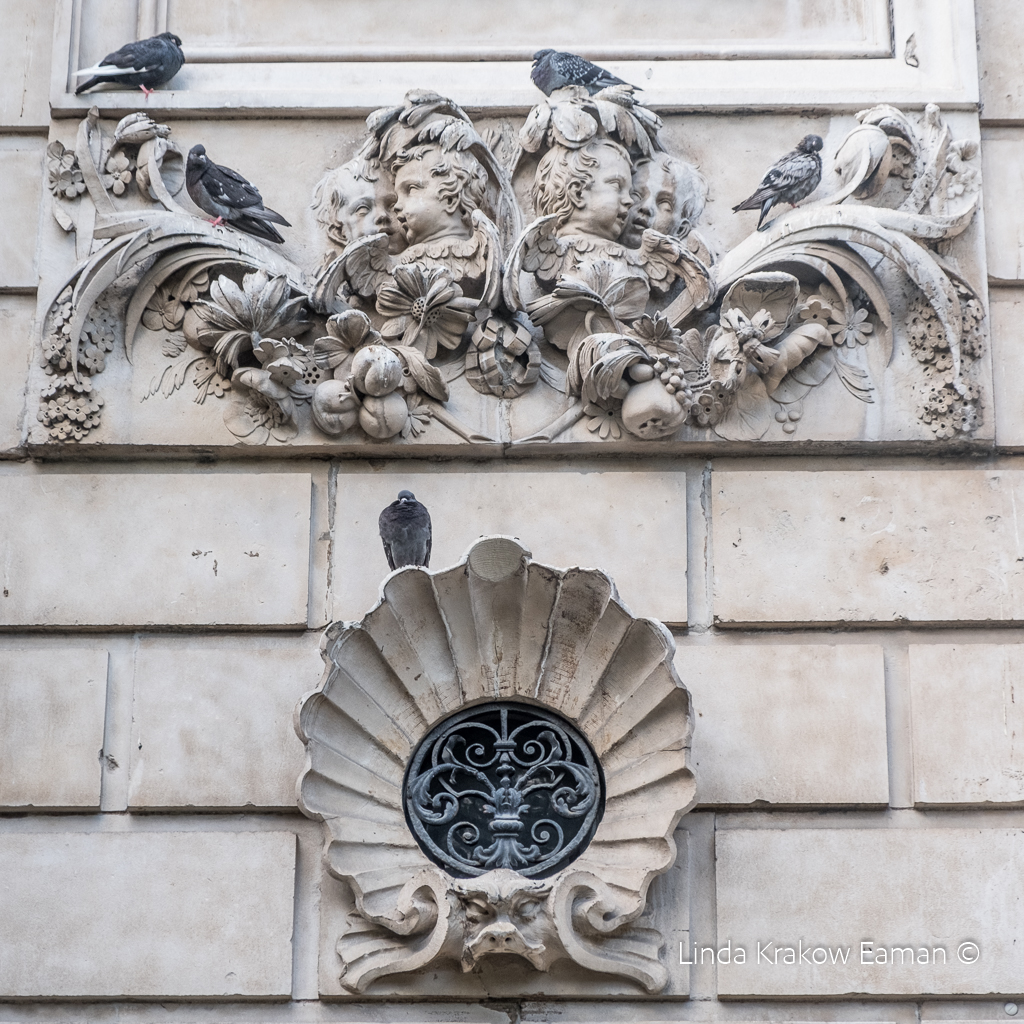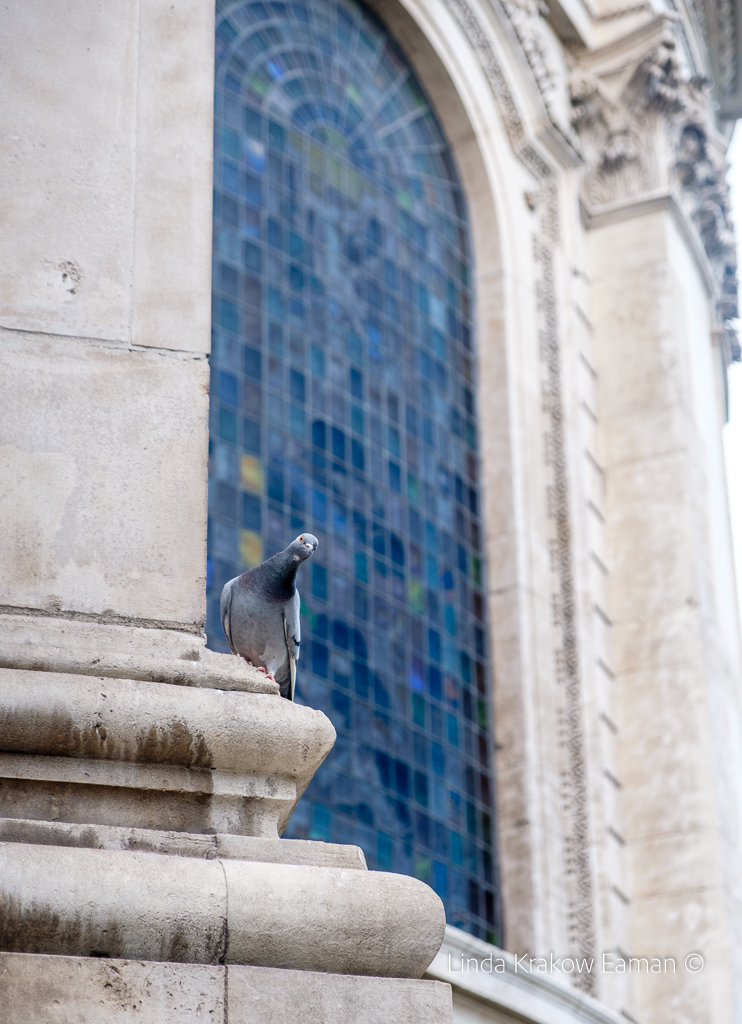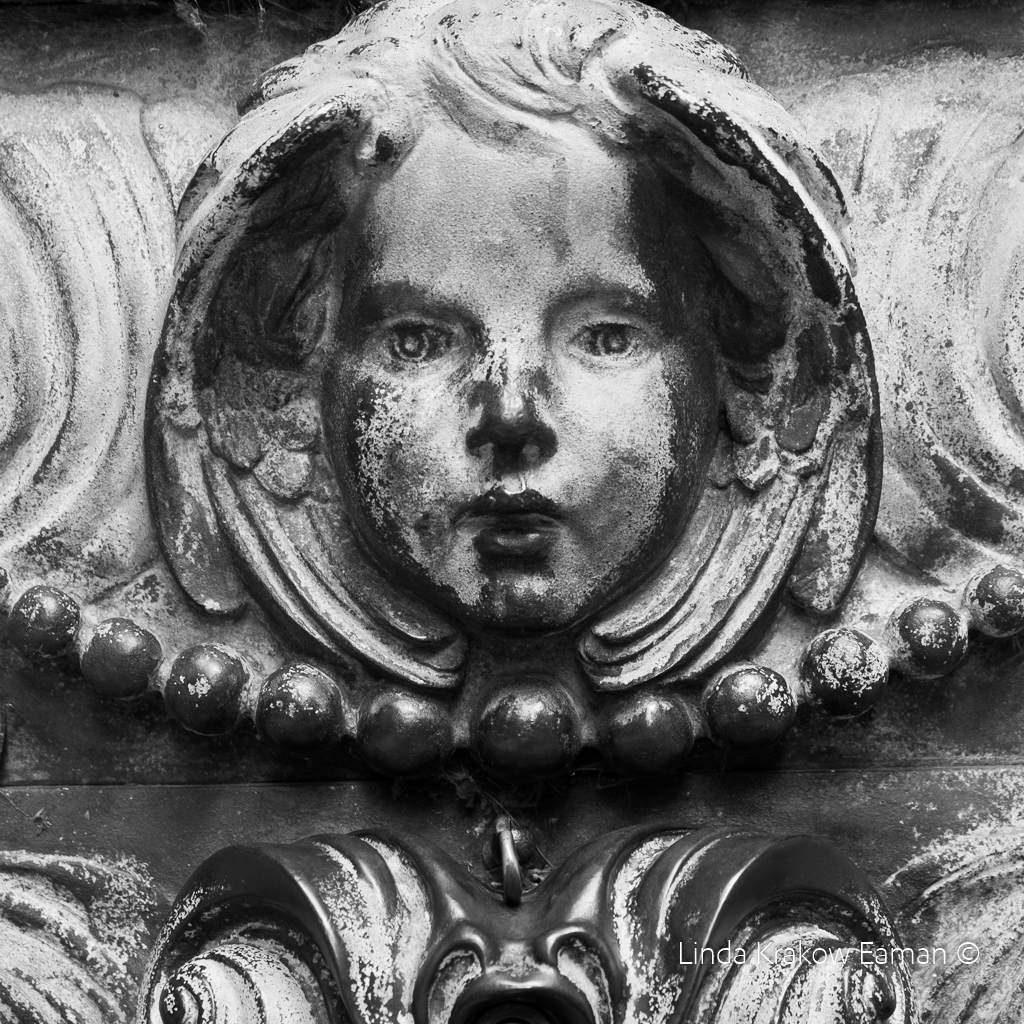 About a thousand tourists have pictures of this wedding party. The men were in kilts, the women wore big hats, and the entire group left in two double decker red buses hired for the occasion. The bride and groom were gracious about posing for photos with tourists.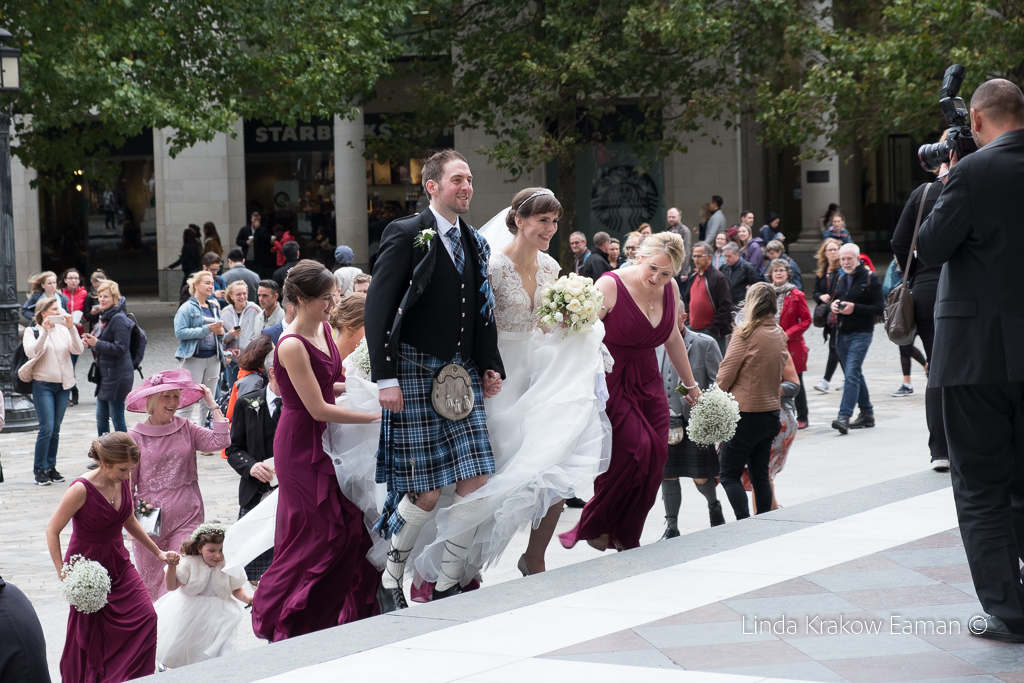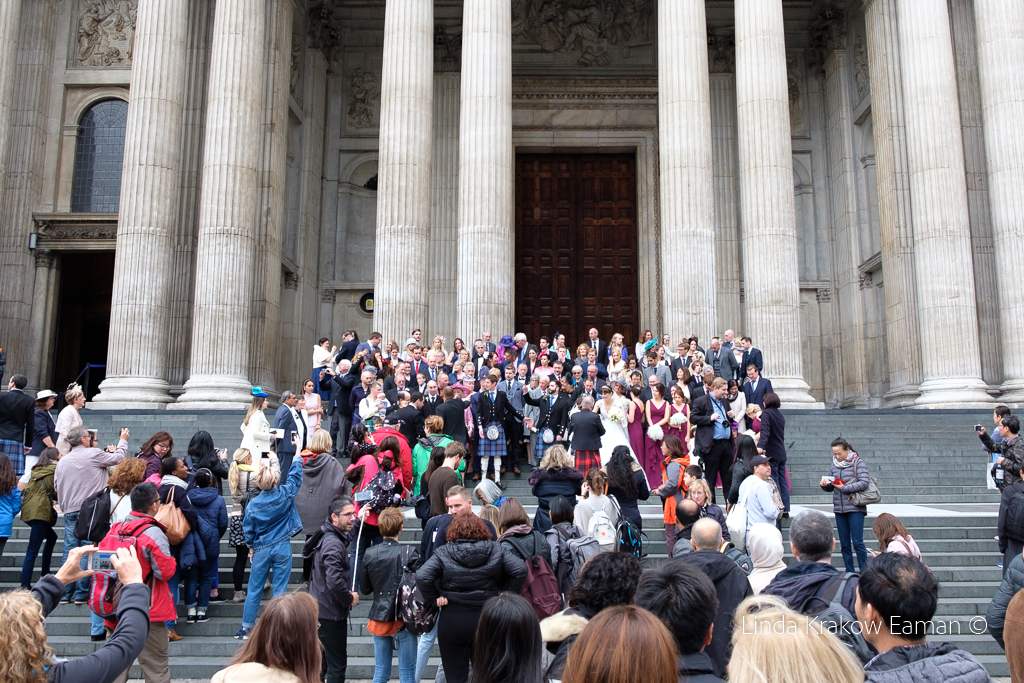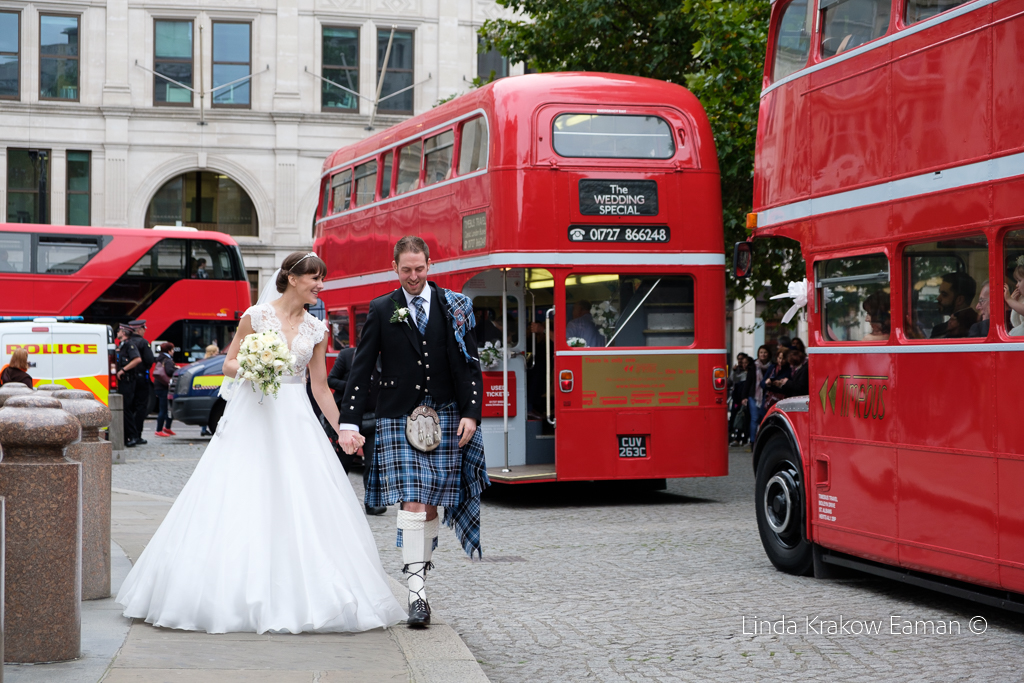 These statues, and their pigeons, hold a centuries-old vigil over the city. Indeed as night falls, the cathedral itself seems to stand guard, keeping a watchful eye on the ever-changing skyline.