San Diego Dreaming
My first visit to San Diego was more than 25 years ago, on my honeymoon.  (Who knew we'd be living in California only nine years later!)  It's always an interesting place to visit, so I took the opportunity to tag along on hubby's business trip last week.
The walk along the waterfront is lovely, from the touristy but fun Seaport Village to the fleet of fishing boats.  A word of warning: don't forget the sunscreen! Just a couple of hours (that started off cloudy) were enough to give me a sunburn.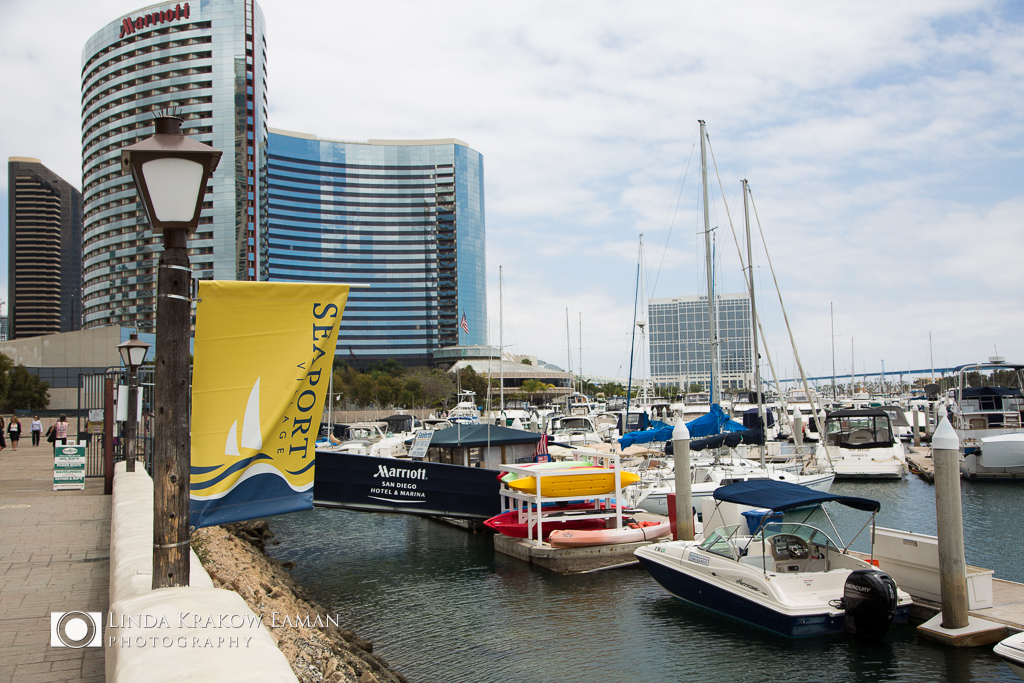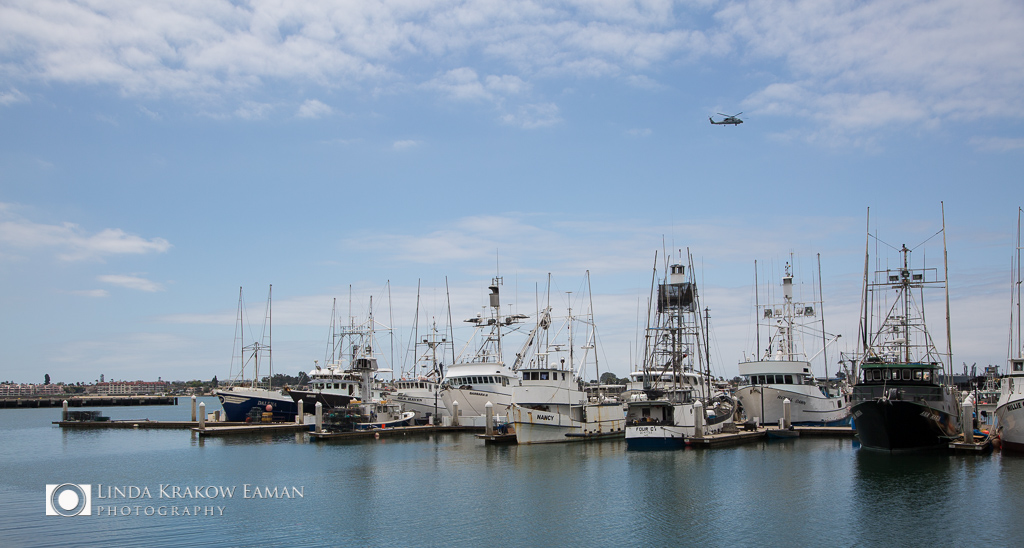 A wonderful surprise on the waterfront was an art installation called "Our Silences" by the Mexican artist Rivelino. These bronze statues have been displayed all over Europe and in Mexico.  They are "invitation to emotively reflect–or get excited with intelligence–about one of the fundamental human rights: the freedom of expression."  There's also a touch box for people who are visually impaired.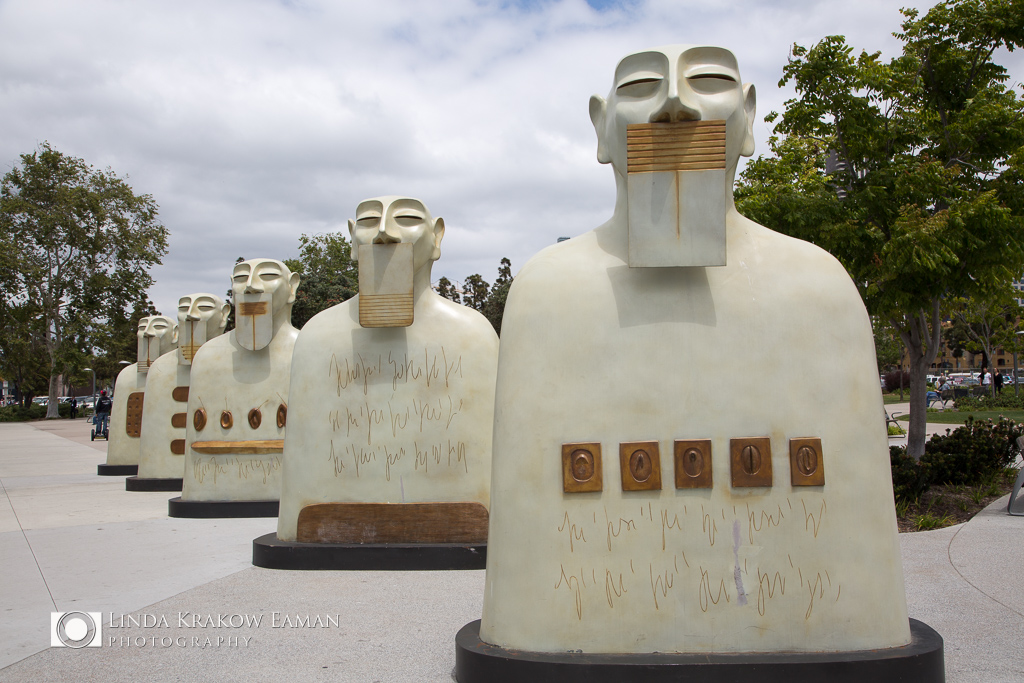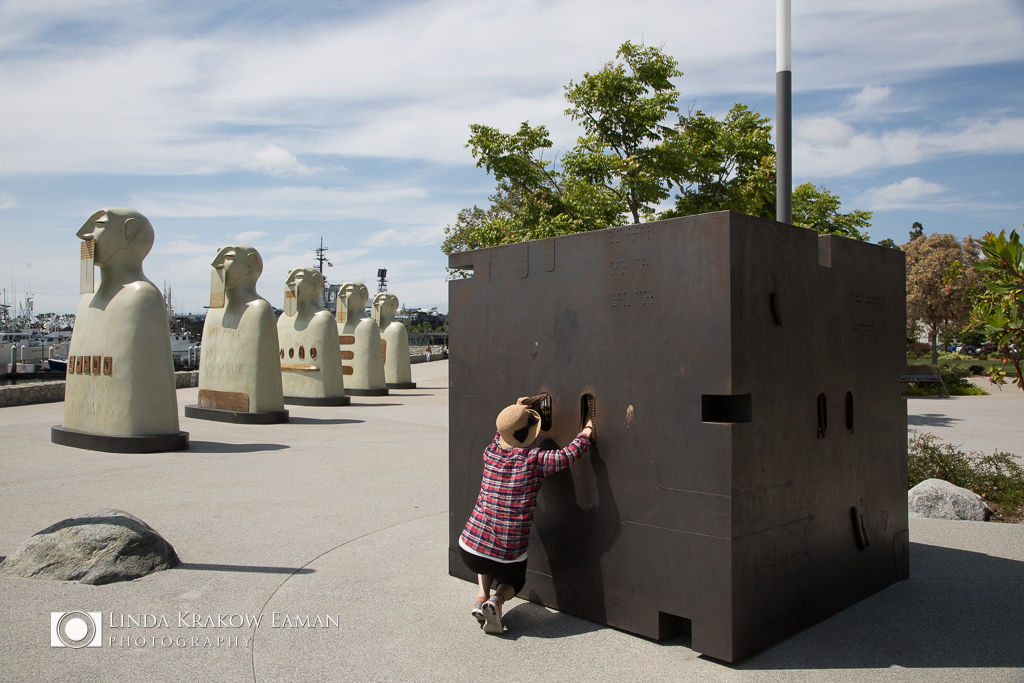 There's also a series of artworks collectively  called "The Greatest Generation Walk," commemorating American military heritage.
The highlight of our trip was the four and a half hours we spent visiting the aircraft carrier USS Midway. This alone is worth a trip to San Diego. I never enjoyed studying history in school, finding the books and dates dry and difficult to remember. From the short video about the battle of Midway (that brought me to tears as I imagined my own son and his friends in place of the young men pictured), to meeting a World War II veteran, this really brought history alive for me.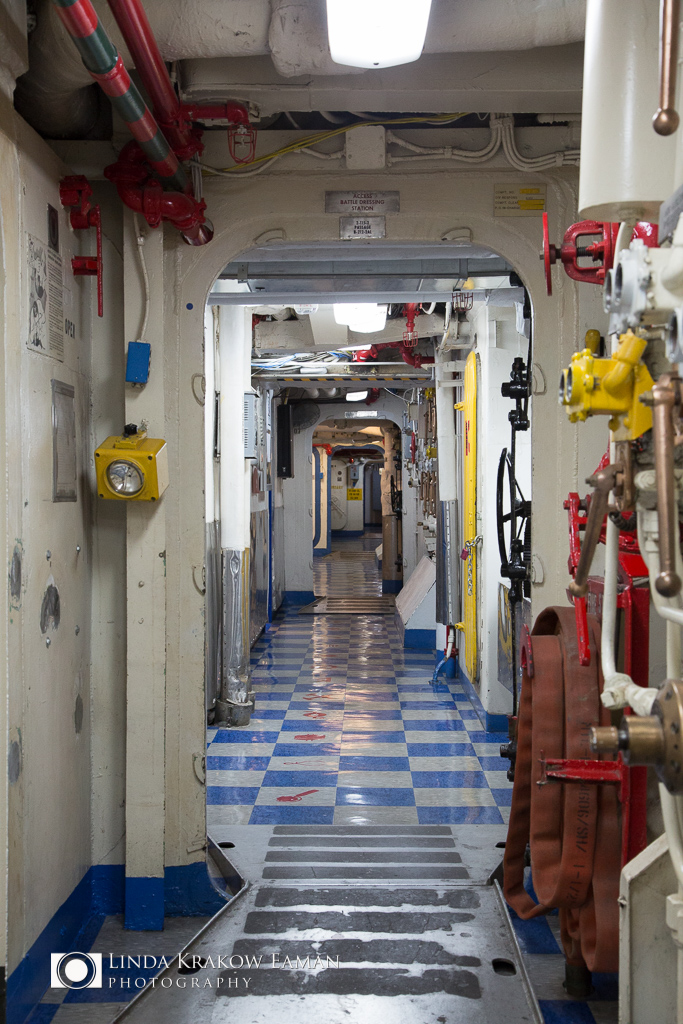 No trip to San Diego is complete without a visit to the 1200 acre Balboa Park. We skipped the multitude of museums and just enjoyed wandering.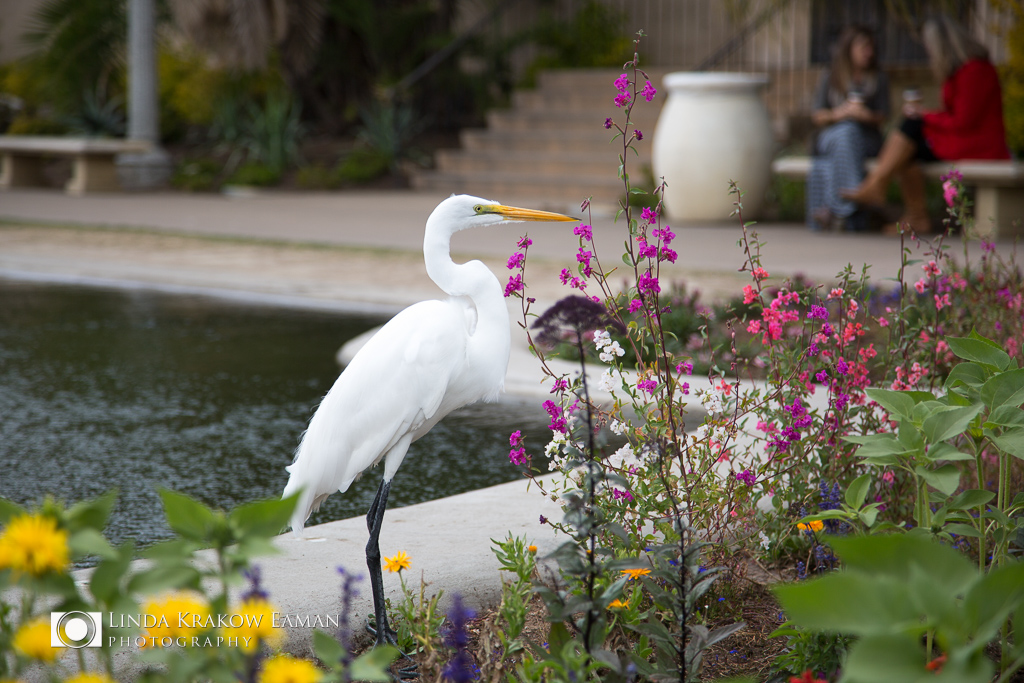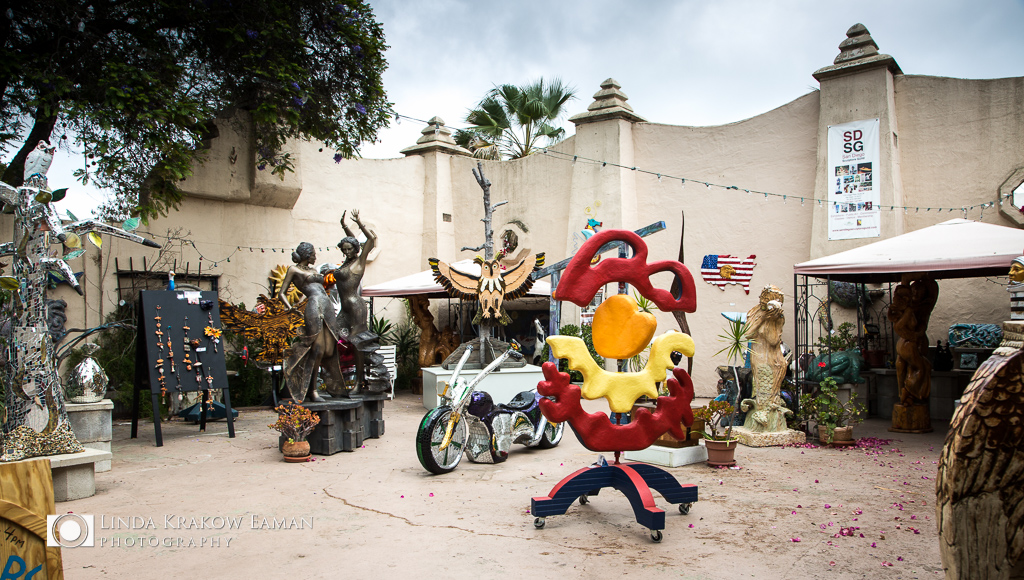 I didn't take a picture of our last activity in San Diego… I must get some good brownie points for spending our last evening there, on our wedding anniversary, watching Stanley Cup playoffs in a local pub.  I have to admit, though, it was great fun and the Habs (aka the Montreal Canadiens, our original home team) won!