I've joined my sister and her family for three weeks of their six month trip to Southern India, and trying to share a bit of what I'm seeing. 
We hired a car and driver to take us from our current home base in Alleppey down the coast for an overnight in Varkala.
Along the way we spied the fishing harbor of Kollum and asked the driver to stop. The boats must have just come in recently, as the men were all engaged in repairing nets, and under a shade structure dozens of women were cleaning huge piles of shrimp.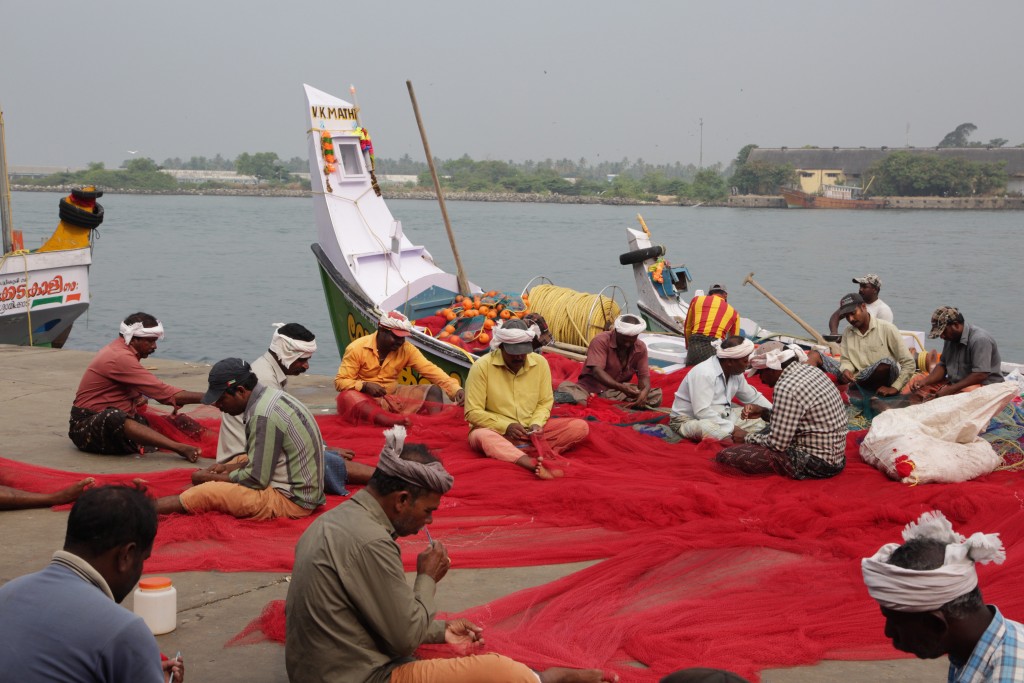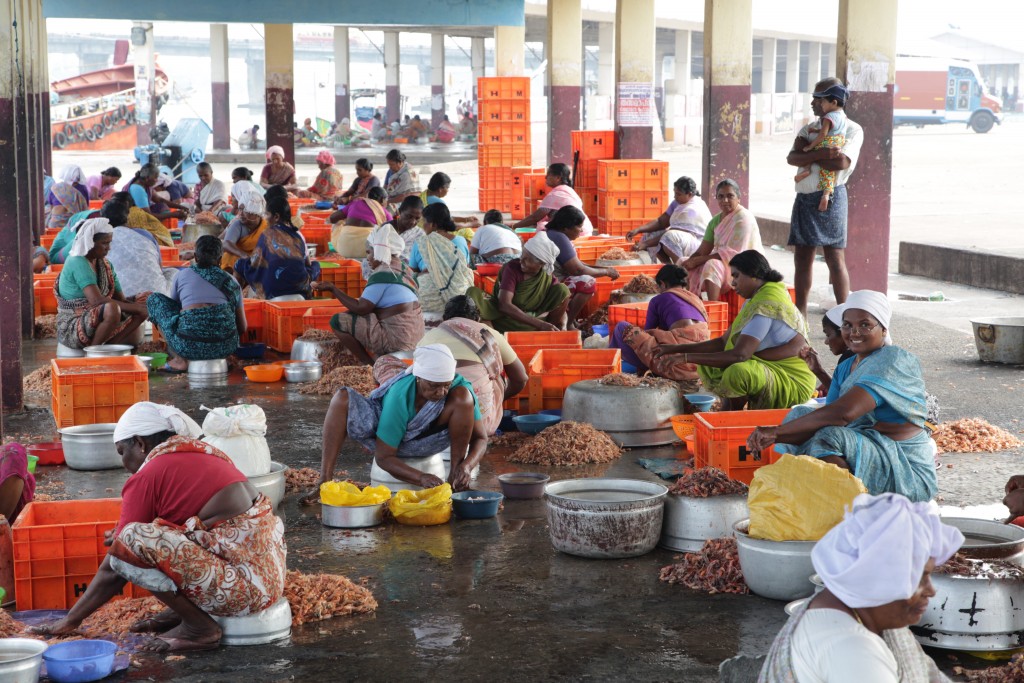 While watching a couple of dolphins just off the pier, we chatted with one of several men who stood on the edge holding large nets gathered into bundles. He showed us how he throws the net out into the water and then hauls it back in. In several throws, we saw him catch one small fish. He told us if he catches enough, he sells some; otherwise they are for his family.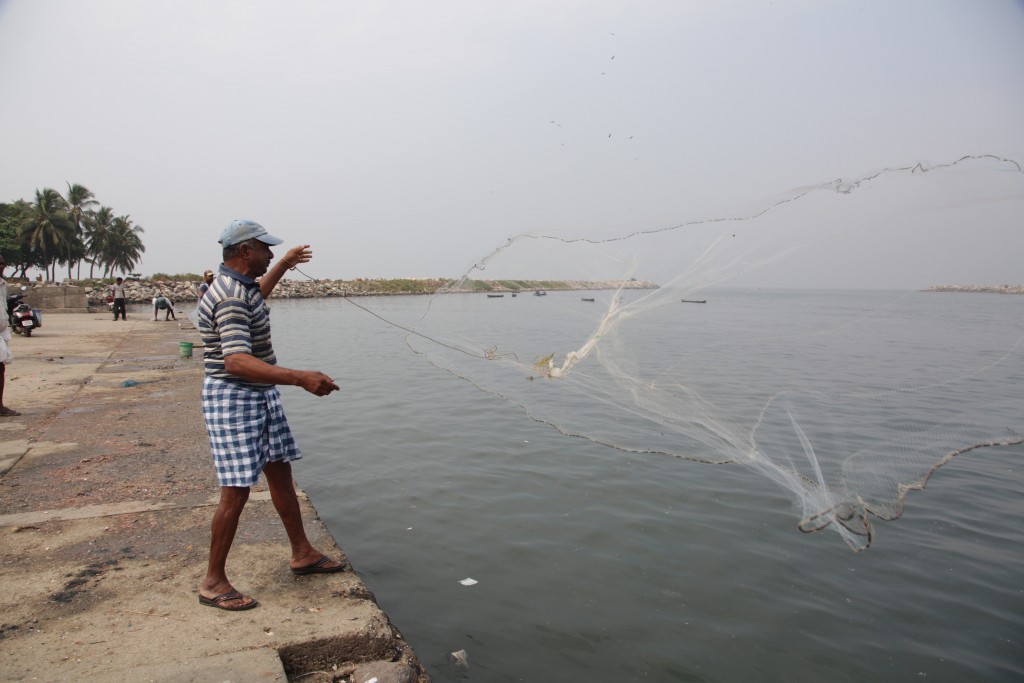 While we got a glimpse of the actual town of Varkala on the way in and out, we mostly kept pretty close to the beach. The edge of the town is perched on a cliff overlooking a sandy beach, and a seemingly endless row of restaurants and clothing, jewelry, leather and souvenir shops caters to the mostly western tourists, largely a backpacking crowd, who flock there. Aside from the shop owners and restaurant workers we hardly saw an Indian face. It feels much like any other tropical beach resort area and we enjoyed the fresh air and the respite from the hustle and bustle and dirt of the city.
Janardana Swami Temple is a 2000 year old temple with a huge 500 year old banyan tree–the largest I've seen. Thankfully, as seems to be the case at the less touristy temples, photography was allowed for a small fee (100 rupees, about $1.60, in addition to the 10 rupees to visit and another 10 rupees to store our shoes).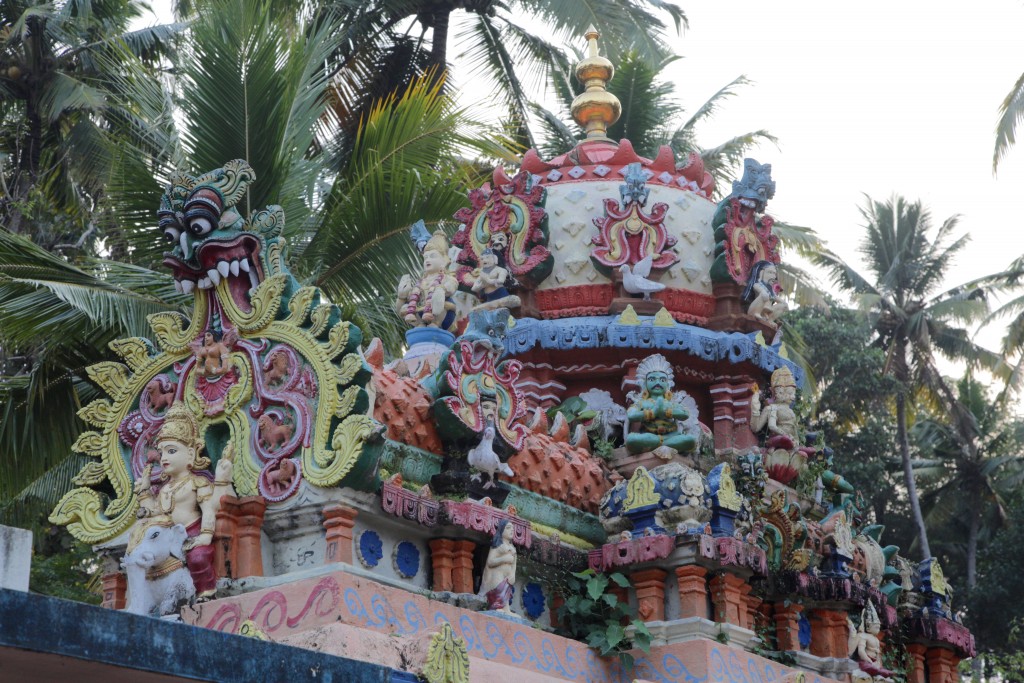 One of the nice things about being in a more touristy area is being able to find good coffee! Indians drink weak coffee with lots of milk and sugar, and although you can ask for it black I find it's better to drink it as the locals do and just think of it as a nice hot drink. But I enjoyed quite a few properly brewed coffees in Varkala.
A walk down the beach, past the kitsch, took us into a tiny fishing village and past a big, beautiful mosque nestled among the palm trees.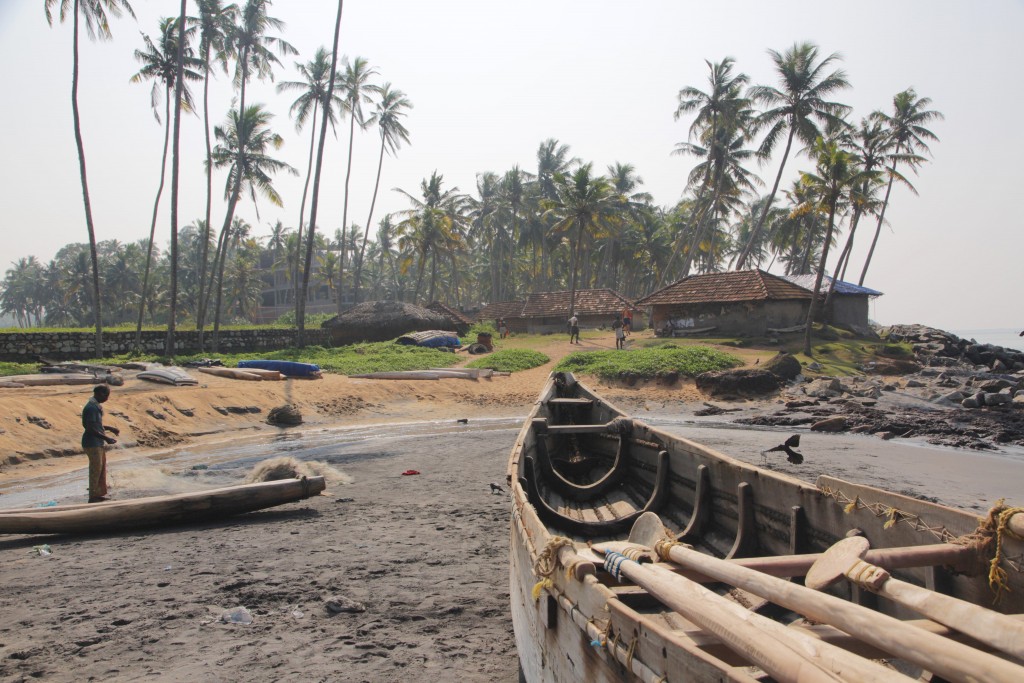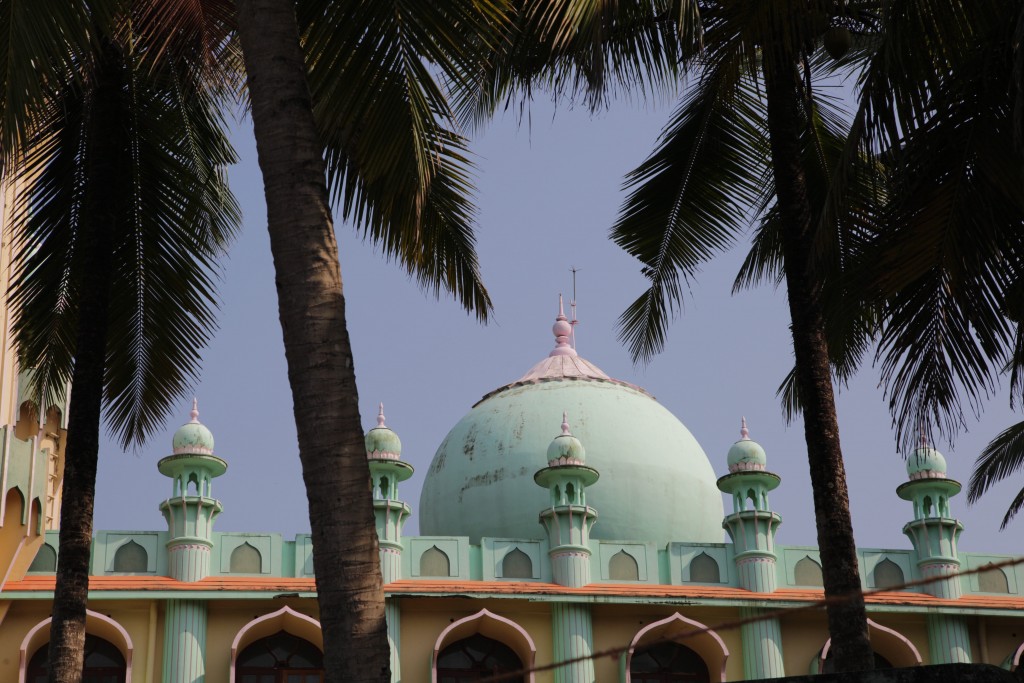 The finishing touch checked off one of my hopes for this trip: to see an elephant. As we passed the huge animal and its two handlers on the road back to Allepey our driver pulled over so I could hop out and snap a couple of shots. Because of their size, elephants look deceptively slow. In just a few seconds they had passed me and the moment was over. As happy as I was to see this incredible animal and the glimpse of a mostly bygone time, though, I couldn't help noticing the chains on the elephant's feet and wishing this wasn't happening.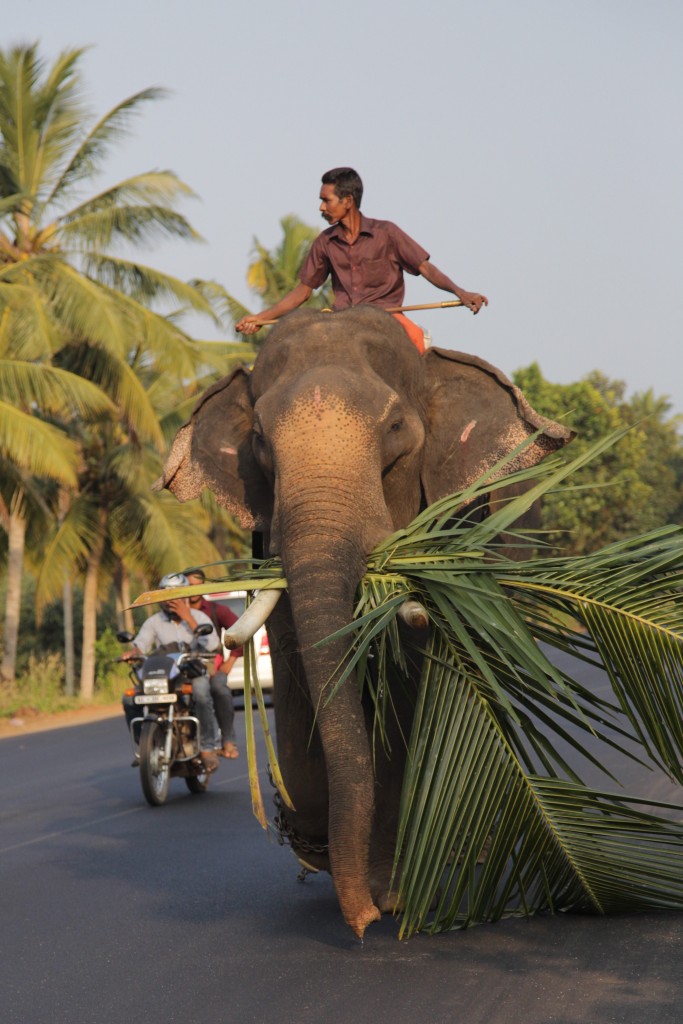 Next: Road trip to Thekkady, and more elephants–this time in the wild.